How to spot MetaTrader 4 Scams
MetaTrader 4 as a trading software was developed in 2005 by a Russian company called MetaQuotes. MT4 is the most popular trading software among all brokers and traders worldwide. The biggest competitor of this software, which has established itself as a favourite software, is MetaTrader 5, which is a new version of itself.
MetaQuotes, which strives to offer online trading to a wide audience is becoming more popular day by day, it has developed this two great software and made them suitable for use on devices such as computers, smartphones, and tablets. However, the widespread use of MetaTrader 4 has brought some problems with it. Unfortunately, there are many scam websites that look like forex brokers and these platforms can use MT4 to appear trustworthy.
These scam platforms, which offer unreal, fictitious trading, deceive users with rhetoric that they profit or will profit from their investments. Platforms that use MetaTrader 4 software for fraud will disappear with your funds after a while. We have encountered many scam incidents in recent years. Here are the most common MT4 scams you can encounter on your trading journey.
Common MetaTrader 4 Scams
Fly-by-night Brokers
This very common type of scam starts with the creation of a comprehensive website by an individual or team. Scammers design a landing page that offers high deposit bonuses and high profits. Traders who believe in promises deposit money and start trading on the platform. As a result, the site is shut down, and the scammers disappear with the deposits they collect from users. The site may be shut down suddenly or they may post a fake bankruptcy notice.
Pyramid Schemes
Pyramid schemes are the most popular type of fraud in the world. This system, which has existed for centuries, still finds new victims every day. At first glance, a platform that advertises itself as a forex broker appears to be using the funds it collects from users for further trading/investing. In fact, the money deposited by new users is distributed to old users and an environment of trust is created. Users think that they are making money, but in reality, they are just getting money from new users coming in. Once the new users stop coming in bulk, the creators shut down the site and take all the money there is. And the pyramid falls.
Single Seller Scheme
Some scam platforms offer to help traders choose the best time to trade. In return for this offer, they request funds from traders or charge a monthly, weekly or daily fee. Once the creators think they have collected enough fees, the platform disappears with the traders' money.
How Do We Know If a Broker Is a Scammer?
The Forex market has become accessible to everyone, and novice traders fall prey to scammers. While detecting a rogue broker is easy for professionals, novices can still fall into the trap. We will share a few suggestions for detecting and staying away from scam brokers.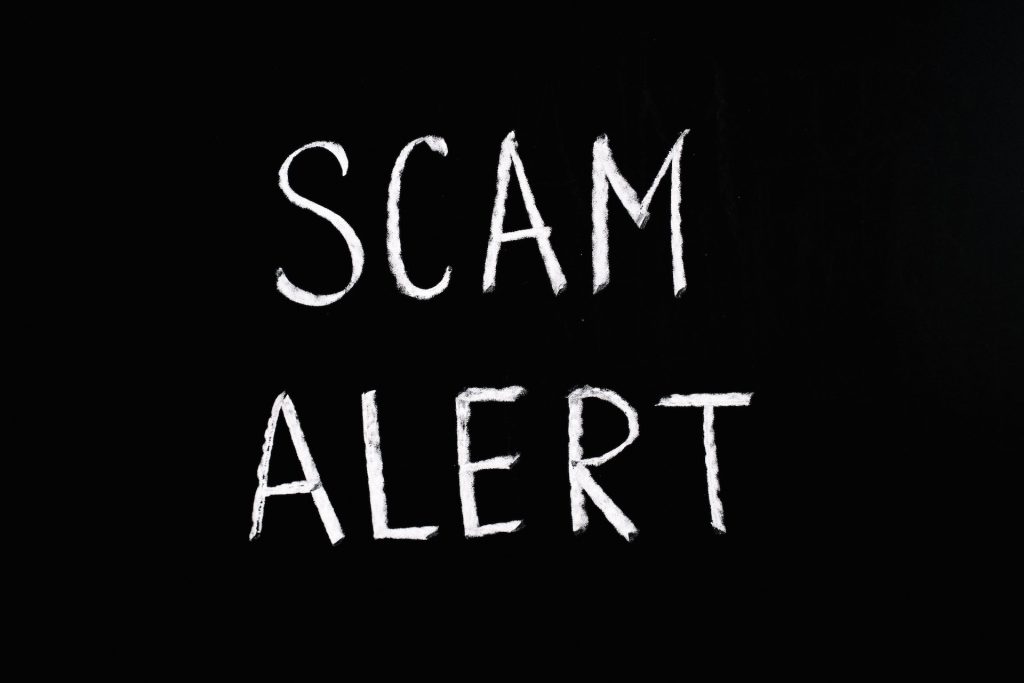 Doubtful Investment Tools
A broker that promises huge profits by focusing on binary options and PAMM accounts is most likely a scam. PAMM accounts never guarantee high returns and are not the main source of income for professional traders.
No Regulation
Forex brokers' activities must be regulated by a private or public licensing company or an authorized body. You should check the information from both the broker's and regulator's websites. Scam brokers are not regulated. Especially the regulations of CySEC, FCA, FSCA and ASIC institutions are important.
Very High-Profit Promise
Secure brokers do not guarantee high profits to users. If a broker promises you very high profits, it is likely to be a scam.
Risk-Free Trading
The success of traders in trading does not in most cases depend on the broker. If a broker promises you risk-free trading, it's probably a scam. Forex trading is quite risky and a small percentage of novice traders become professionals with experience. No automated trades, signals or indicators guarantee profits.
SSL Certificate
Having an SSL certificate for a website indicates that it guarantees the security and confidentiality of the connection to the server. Sites without SSL certificates may be exposed to malicious spyware that will pass your data on to third parties.
Customer Service and Address
Before creating an account with a secure broker, you can confirm office addresses and contact customer service. However, scammers often give false addresses because they want to keep themselves private. Phone numbers are temporary.
Regulated Brokers Using MetaTrader 4
We talked about the types of scam brokers through the MetaTrader 4 platform and how we can protect ourselves from these scam methods. Luckily, there are still many well reputable brokers for trading CFDs or forex that do not want to scam you. Based on many variables such as reputation, online reviews and regulation, we built a list of MetaTrader 4 brokers that are worth checking out.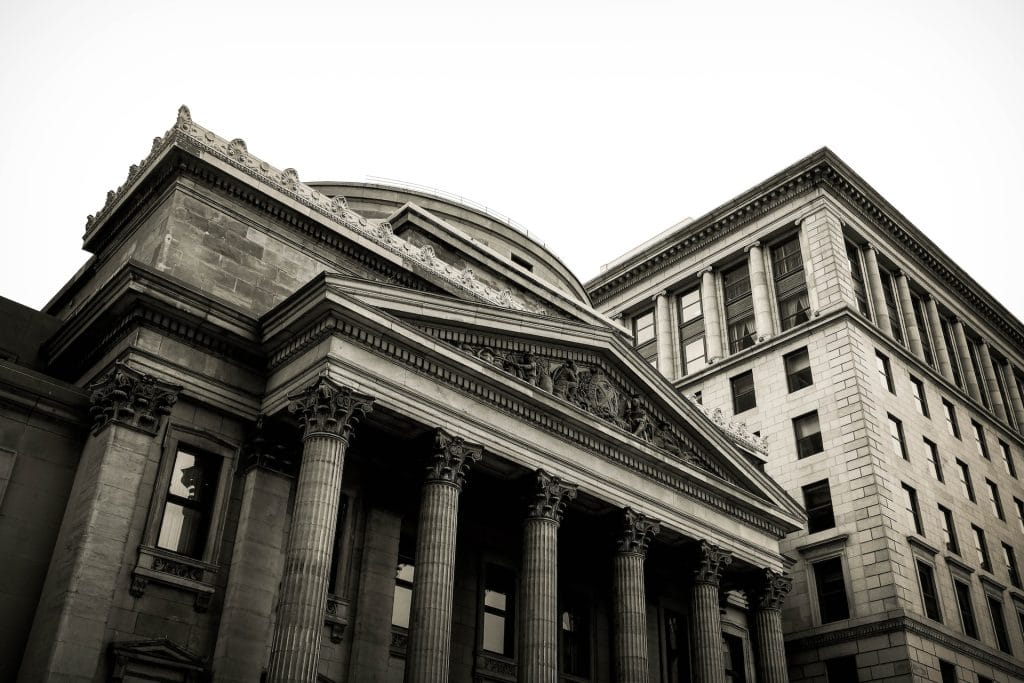 Exness
Exness
is one of the
largest forex brokers by trading volume
. This popular global broker is regulated by the FSCA, FSA and CMA.
FP Markets
FP Markets
is an Australian forex broker founded in 2005. This well-regulated broker is licensed by reputable organizations such as CySEC, ASIC, and SVG.
AvaTrade
Based in Ireland, AvaTrade is a broker that enables users to trade and invest in a reliable and innovative environment. AvaTrade is strictly regulated by institutions such as ASIC, FSCA and the Bank of Ireland.
Forex.com
Founded in 2001, Forex.com is a branch of the NYSE-listed GAIN Capital Group. Listing a wide variety of assets, the broker is regulated by the FCA and ASIC.
Oanda
Founded in 1996, Oanda is a well-established broker that supports many categories of investment instruments. Entering its 27th year in service, this broker is regulated by two powerful authorities the FCA and ASIC.
Libertex
Libertex
is a CFD broker that supports a wide variety of asset classes and instruments. The broker is regulated by CySEC and FSCA.
XM
Founded in 2009, XM is a major broker with over 5 million clients in 190 countries worldwide. XM.com is regulated by top organizations including CySEC and ASIC.
Conclusion
Forex/CFD brokers using MetaTrader 4
that are relatively safe are regulated by regulatory frameworks and regulatory companies. Unlike scam brokers, they regularly report to authorized institutions about all the most important activities they are performing. While each regulator has its own way of overseeing forex and CFD brokers, a few regulators in particular have the most stringent requirements. If you are looking for a
secure MT4 forex broker
, the first thing to look for is whether it is regulated by at least one of these regulatory bodies: CySEC, FCA, ASIC and FCSA.
Regulated Brokers
Ad Disclosure
?
The table below contains links to 3rd party websites of our top partners from whom we receive compensation at no additional cost to you.