XAU/USD Lowest Spread Brokers
As a gold trader, one of the most important factors to consider when choosing your broker is the spread. Your broker's spread is how the company makes money every time you place a trade on financial instruments including xauusd. The spread is the difference between your broker's sell and buy rates when exchanging or trading currency pairs. The spread charged can fluctuate – depending on various factors like the time of day you begin a trade, the currency pair you are trading, and other economic conditions like news and natural disasters like earthquakes.
In one sentence, the spread charged by your broker is one of the costs of placing a trade on financial instruments like gold against the US dollar. To reduce the costs of placing a trade, you should choose to use a broker with low-spread charges per transaction. There are two kinds of spreads that brokers charge in the financial markets – fixed spread and floating spread. A fixed spread occurs when the amount your broker charges for trading a financial instrument stays the same no matter the level of market volatility. While the floating spread is when the amount your broker charges fluctuate with changing market volatility.
Since increased market volatility leads to increased spread which also increases the cost of placing a trade, it is best for you to use a broker with the lowest spread per trade transaction no matter the volatility of the market. XAU/USD is one of the most traded pairs by traders because of its inverse relationship with the US dollar plus the fact that gold is considered to be a safe and very reliable asset. This is why we will be looking at some of the best low-spread brokers for gold trading you can choose to use.
Exness
Established in 2008, Exness is a low-spread forex and CFD broker. This broker's spread is as low as 0 pips on the Zero account for gold trading and also requires a minimum deposit of $1. This is perfect for traders who want to use low-spread brokers for gold trading. Exness also gives you access to trade over 200 financial CFD instruments including forex, shares, metals, and cryptocurrency in multiple trading platforms such as MetaTrader 4, and MetaTrader 5.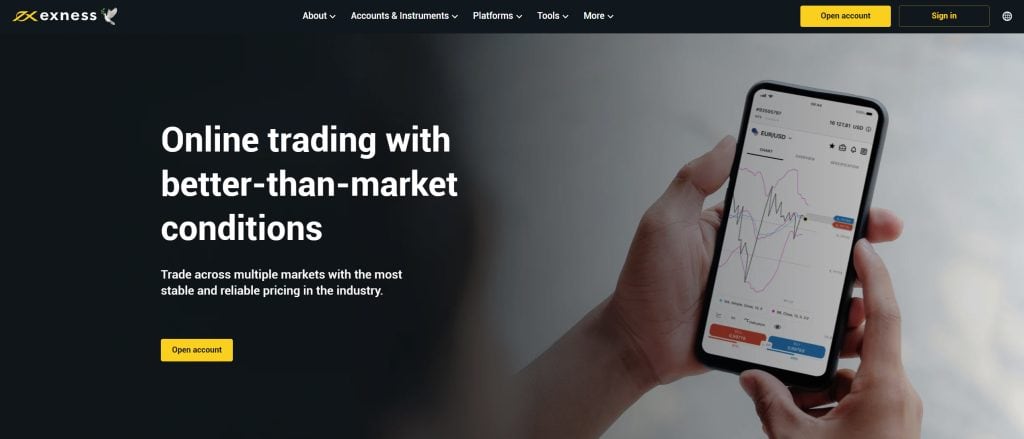 Remember that forex and CFDs available at Exness are leveraged products and can result in the loss of your entire capital. Please ensure you fully understand the risks involved.
Avatrade
AvaTrade was founded in 2006 and is one of the oldest online forex and CFD broker. This broker is also one of the lowest fixed spread brokers for trading xauusd. The spread for trading xauusd is $0.29 over the market. This broker has great risk management features, is very easy to use, and is great for beginner traders. This fixed spread of Avatrade allows you to create a stable trading strategy that will show exactly how much you will be charged for making a trade no matter the time of the day.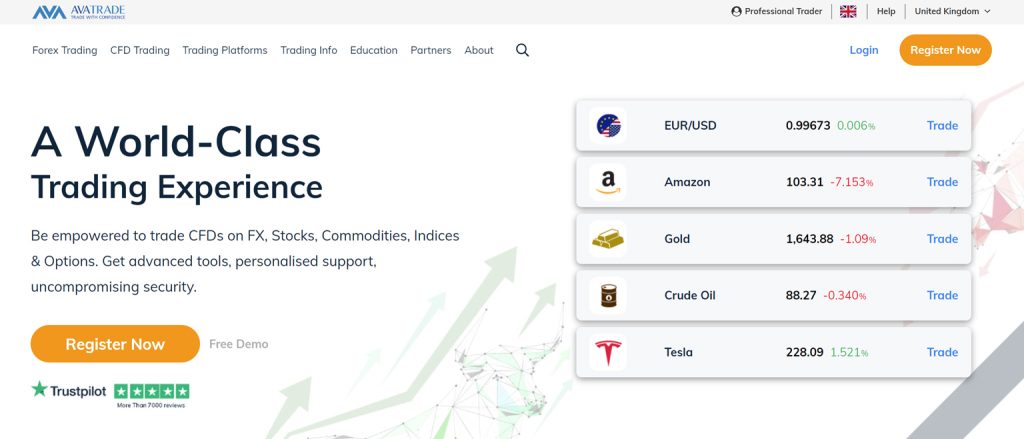 76% of retail CFD accounts lose money
FP Markets
Founded in 2005 and regulated by the Australian Securities and Investment Commission (ASIC), FP Markets is one of the best brokers in the world today for trading xauusd with a spread of 0.34. Due to its ECN (Electronic Communication Network) execution, FP Markets offers low spreads as low as 0 pips on some other forex financial instruments. Also, trading costs are highly favorable for traders who prefer to hold long trades for over 24 hours.
73.85% of retail CFD accounts lose money
XM
With spreads starting at 0 pips for trading financial instruments, XM guarantees low spreads through amazing order management that reduces the number of requests. This broker has a minimum deposit of $5 only to start trading with their Zero Spread accounts. The average spread for xauusd on XM is 0.35.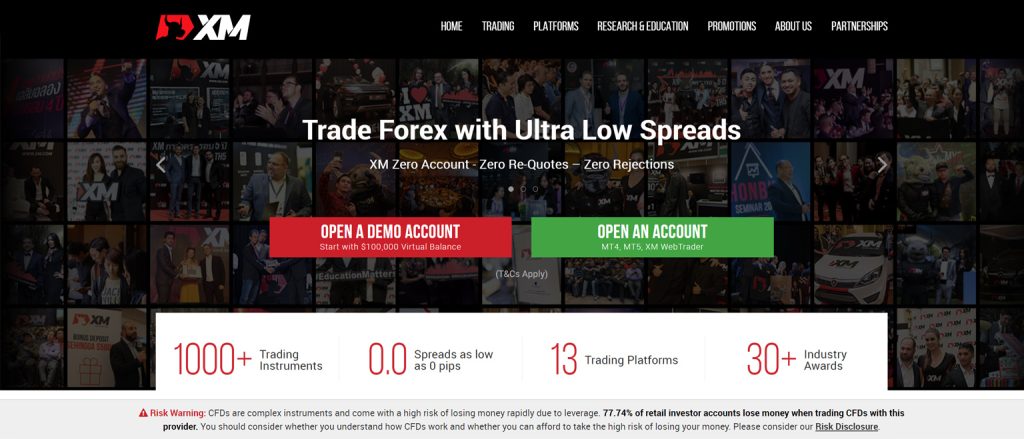 eToro
eToro is another popular broker that is well-known among traders. This broker is great for traders of any skill level (professional and beginner). eToro requires a minimum deposit of $200 to trade gold plus offers perhaps the best copy-trading apps in the world. This broker's xauusd spread is 45 pips. If you're a beginner trader willing to trade with eToro, you can potentially make profits by copying professional traders while you are still learning.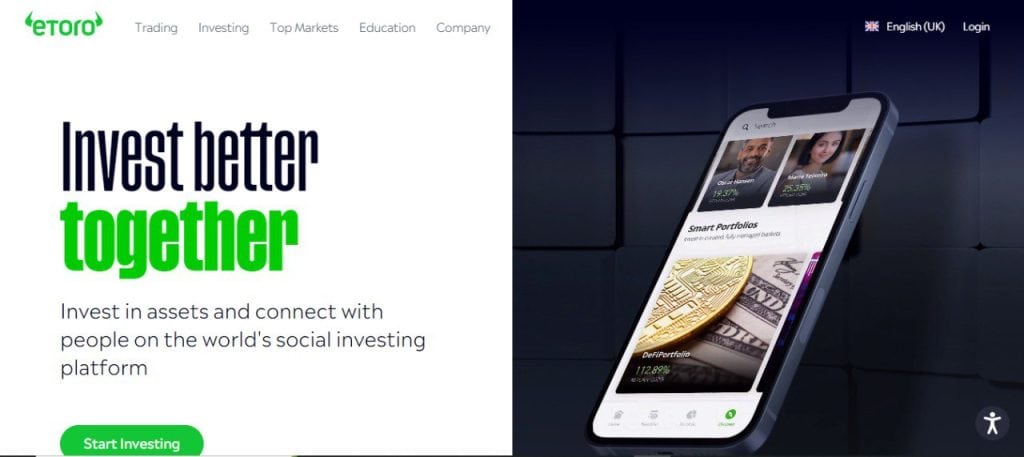 76% of retail CFD accounts lose money
eToro is a multi-asset platform which offers both investing in stocks and cryptoassets, as well as trading CFDs (such as forex, commodities and stocks).
XTB
Perfect for beginner and professional traders, XTB is genuinely one of the best gold and other metal trading brokers in the world. With spreads for XUA/USD currency pair starting at 0.3, XTB offers 24 hours and 5 days per week trading for you. Founded in 2002 and headquartered in Warsaw in Poland. XTB is regulated by the Cyprus Securities and Exchange Commission in Cyprus.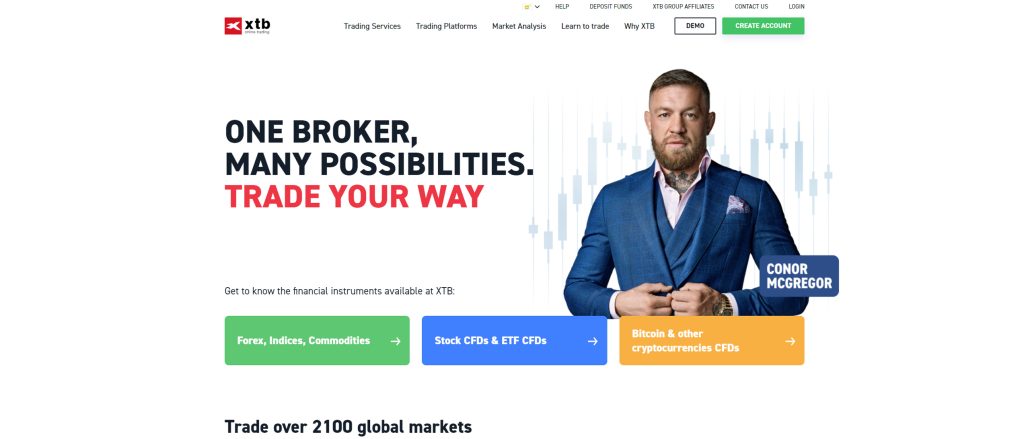 77% of retail investor accounts lose money when trading CFDs with this provider.
Libertex
With low spreads for gold trading, Libertex is another great broker you can choose. If you are a forex trader who loves using MT5, Libertex is perhaps the best choice for you. This broker operates in more than 125 countries with a minimum of $10 deposit for xauusd trading plus spread that starts from 0. Libertex is an outstanding gold trading broker that is perfect for both beginner and professional traders.
Forex.com
Founded in 2001, Forex.com is a well-known metal, forex, and CFD broker with low spreads for gold trading starting from 0.25 points. In addition, this broker seems to have everything you need to be a successful forex trader including a technical research tool ideal for both professional and beginner traders. There is also the option to trade other financial instruments like forex currency pairs. Forex.com spread fees are considerably lower than its competitors and have 24/7 customer service. You also get very low rollover rates when you hold a trade for more than 24 hours.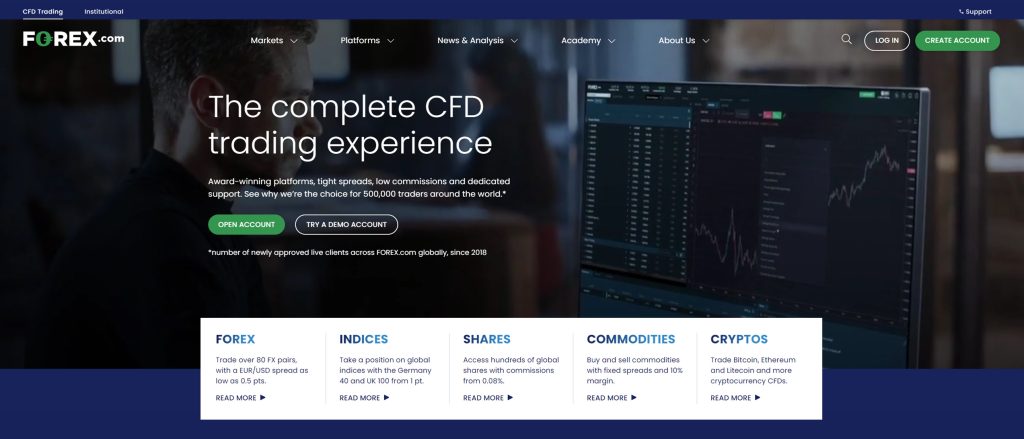 74–89% of retail investor accounts lose money.
Conclusion on xauusd lowest spread brokers
As a trader considering xauusd trading, you have to consider all factors before you choose a broker to start trading your funds with. These factors include regulatory approval within your country, access to global and reliable trading platforms, like MT4 and MT5, technology and trading tools, customer support, investment opportunities, and of course the spread.
In this article, we showed you some of the best low-spread brokers for gold trading (xauusd) and why you should choose them. Remember that trading the financial market is already risky in itself and choosing the right broker can at least remove the extra risk of losing your trading capital to scam brokers. Don't forget to choose wisely.
Regulated Brokers
Ad Disclosure
?
The table below contains links to 3rd party websites of our top partners from whom we receive compensation at no additional cost to you.