Exness Broker Review - Pros and Cons
Exness is a leading multi-asset broker founded in 2008 by Nymstar Limited financial corporation. It is a certified financial platform whose key role is purchasing and selling assets. Noted by FCA(the UK), CySEC(Cyprus), and FSC(Seychelles) international licenses, the company has become one of the business leaders on the worldwide market with clients` trade figures above 673 million $. Operational standards are maintained with EEA registration that guarantees financial safety and personal data protection. Speed of orders implementation reaches 250 msec with STP technologies and 100-150 msec with ECN. The number of financial instruments goes beyond 120. All the transactions take place on MetaTrader 4 and MetaTrader5.
Remember that forex and CFDs available at Exness are leveraged products and can result in the loss of your entire capital. Please ensure you fully understand the risks involved.
Basic information about the broker
Website address: www.Exness.com
Instruments: Forex - 80 currency pairs, CFDs - stocks, indices, commodities, cryptocurrencies
The minimum deposit to open a standard account: $10
Demo account: Yes, free of charge
Methods of deposit and withdrawal: Wire Transfer, Skrill, Neteller, Credit and debit cards (Visa/MasterCard), Mobile Money, M-Pesa

Exness advantages and disadvantages
The first striking benefit of Exness is a simple registration. It takes a new user literally several steps to create a new account. Country of residence, email, and password are everything that is required to set up a new account. To diminish possible difficulties, Exness authorities have created a short registration video for newbies.
Constant updates are worth mentioning when it comes to Exness strengths. New functions and tools are getting instantly added to the platform to simplify users` experience. For instance, Exness's developers have created a free mobile version of Exness. It allows traders to stay in tune with all financial tendencies and follow up with Android or Apple devices outside the house. There is a weak spot, though, as functions work on MT5 platforms only and require additional software for MT4 trading.
A platform meets different client needs. In general, all the profiles are divided into 'Standard' and 'Professional' categories. While the first account type focuses on different clients` needs and allows starters to bid first, the 'Professional' profile is designed for guru traders. That simplifies daily processes, increasing the number of pending orders or decreasing commissions. A variety of tools has 100+ instruments for Forex trading and up to 7 for Cryptocurrencies. Each account has its tools designed for specific clients` needs. Among Standard accounts Standard Plus and Pro are the most equipped profile types among all. Their functionality allows users to work with USOil and UKOil with instant execution to have a market execution on stocks, indices, and cryptocurrencies.
The minimum deposit starts from 10 $ for each profile. While Standard conditions suggest a 60% margin, the Professional account provides 30%. The standard accounts' limit does not exceed 100. The Pro's maximum is unrestricted. All the profiles, except for Professional Pro, suggest only Market execution. The Pro type provides instant implementations with Forex, Stock, Indices, and Energies, albeit. Zero and Raw Spread profiles one direction commission vary from 3.5$; other accounts are not commissioned. The withdrawal fee is not applied to any of the accounts. Nonetheless, it is essential to check bank policy and transaction commissions, though, as they depend on each institution specifically.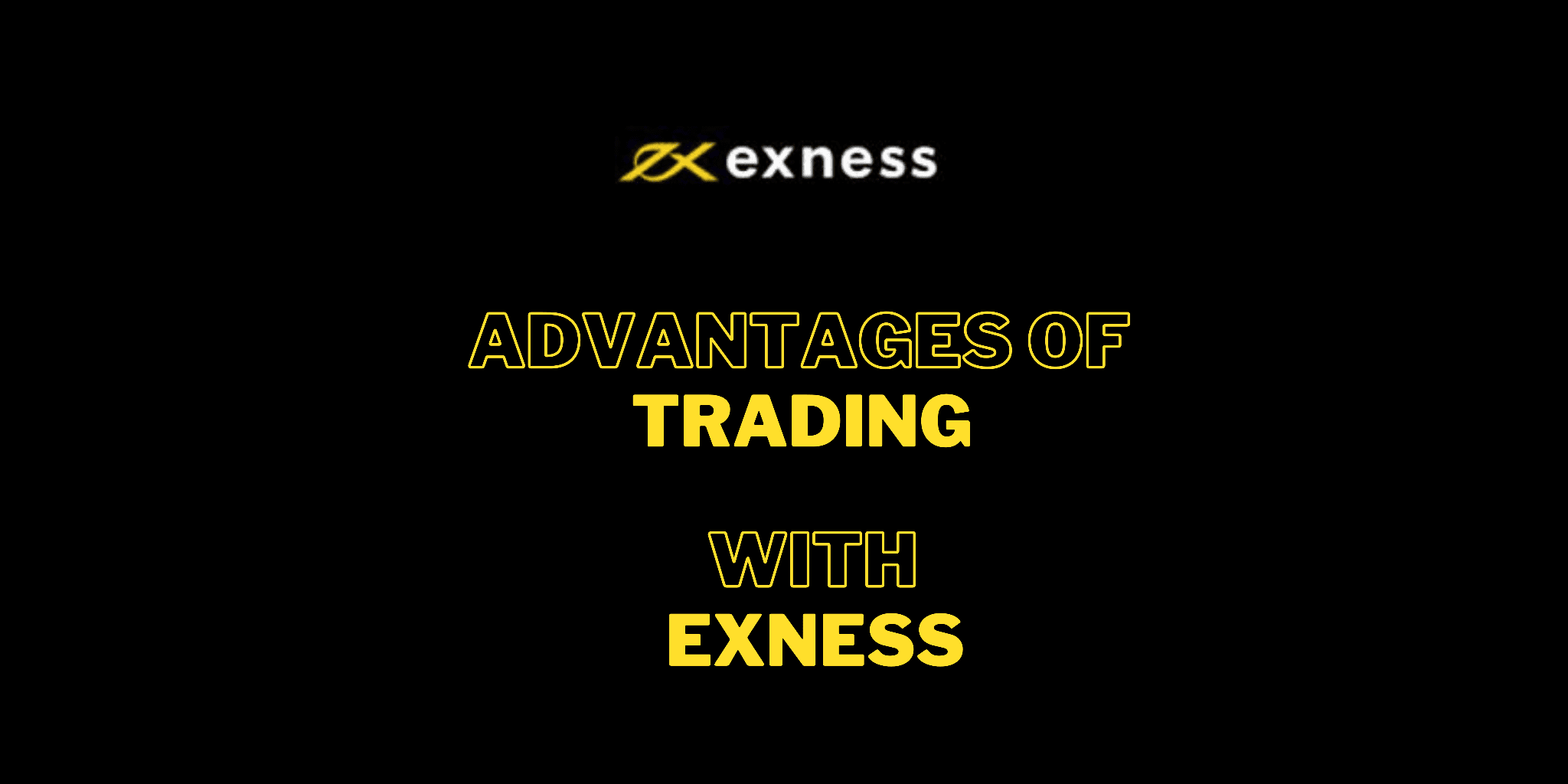 Another advantage to mention is a non-custodial customer support service. A client can reach website representatives via phone, email, live chat regarding any question 24/7. Also, there is an expanded guide with articles replying to different questions. If there are still many uncertainties about the service usage, Exness suggests trying out a demo account option. Then, a newbie can check the workflow, figure out working strategies on virtual finances and pursue working with actual finances if trial cooperation runs smoothly.
As for Exness's cons, there is no such expanded choice of trading instruments to compare with other resources. In total, the service still provides more than 120 tools for clients, though. Also, the number of withdrawing systems prevails 8, including Visa/MasterCard, Perfect Money, Webmoney, Tether, Bitcoin, and others.
One more disadvantage to mention is regional restrictions for some potential clients as Exness, for instance, does not accept traders that are based in the European Union. Also, it is better to postpone an account creation while being out of permanent residence. To create the profile, it is required to pass a phone number verification, and if it does not correspond to the country where a potential client is, some information discrepancy issues can appear. Just like other trading platforms, Exness has working hours for different instruments. Check the schedule to be aware of when each service works.
Exness facts
Exness is one of the industry leaders. By August 2022, monthly financial swirls in the company exceeded 2 trillion $, making the broker one of the biggest forex companies in the world. The number of traders and loyal users went over 145,400 people. All the updates appear on the official Exness page to check. The platform's income has overlapped 1.29 million $ before taxes. Since the beginning of 2021, Exness has grown both in market extent and number of users.  Currently, the platform is a Financial Commission member and received an FSCA license. Also, the Exness's influence expanded to the African continent, which allows it to satisfy the needs and demands of users from all around the globe.
 A free guide for beginners and intermediate-levelled traders. Exness forex broker have created a complete manual for those willing to start or pursue their trading careers, considering Internet reviews and feedback. Some articles will help to make newbies traders enter the market smoothly and less risky. Other materials could assist experienced users in polishing their techniques and fixing inaccuracies.
Partnership programs. Except for suggesting advantageous financial conditions, the platform allows its members to earn by inducing broker and affiliate programs. The first offer is aimed at receiving up to 40 % revenue from referred active profiles. So if they are trading on Exness, the one who invited them could earn. The second program provides commissions for every requested user. Sometimes, it can come up to 1770$ per client.
It is possible to deposit funds with several payment platforms. Each user can use several payment methods if required. The only rule to remember is that financial extraction on Exness gets implemented to the initial payment method only. After that, it is applied to all the platforms used; their quantity does not matter. The proportional rate should also be identical. All the history of operations is trackable. Transaction type reflects Deposits and Withdrawals, the method shows the payment system used, the amount is correlated to the finances involved in a transaction.
Make deposits with a negative balance. The system treats all the opposing extents as 'null' values. So if a user invests in a negative balance, he receives a part of the sum after withdrawal. The percentage is calculated by extracting the negative extent from the earnings.
How to create an Exness account?
As was previously mentioned, the account setup takes 2 minutes only. A new user should enter the country of residence, email, and password and click 'Next. After the first step, an automatic code is sent via email. The period given for an account confirmation is 30 days since the first deposit completion. If the account is not activated, the system freezes all the operations, including deposits, transfers, trading functions, and other payments, until the profile is verified.
As it is confirmed, the platform requests a valid phone number where another code is sent. After the second confirmation, the profile is set up with 10.000 USD virtual currency to use. For registered members, only email and password filling in are required. The demo profile is available in the 'my accounts'-'demo' tab. It is also possible to create several accounts with the same documents and personal data. However, every new account's reaction passes through the same verification process as previous profiles.
Exness navigation
All the functions are tools in Exness somewhat intuitive. A user can click on the above counter with the 'USD' sign to check the balance. Two buttons permit 'transfer' and 'withdraw' functions. On the right side of the counter, there is a 'help' option that allows clients to find a manual with common requests and responses to them. Also, on the right side of the guide, each Exness member can communicate with a customer support agent and ask any arousing questions. The following button functions as 'login in/log out.
A globe sign is used to switch the language. A big square with subsquares changes the spaces. There are traders areas, excess terminals, public websites, and partnership buttons for fast navigation. Also, it is possible to use 2 terminals at a time. A user should open 2 tabs- with MT4 and MT5. To set up the terminals on PC, download them from the Exness official website, install, create a location for apps, choose 'Next' and 'Finish' and log in to MT4 or/and MT5.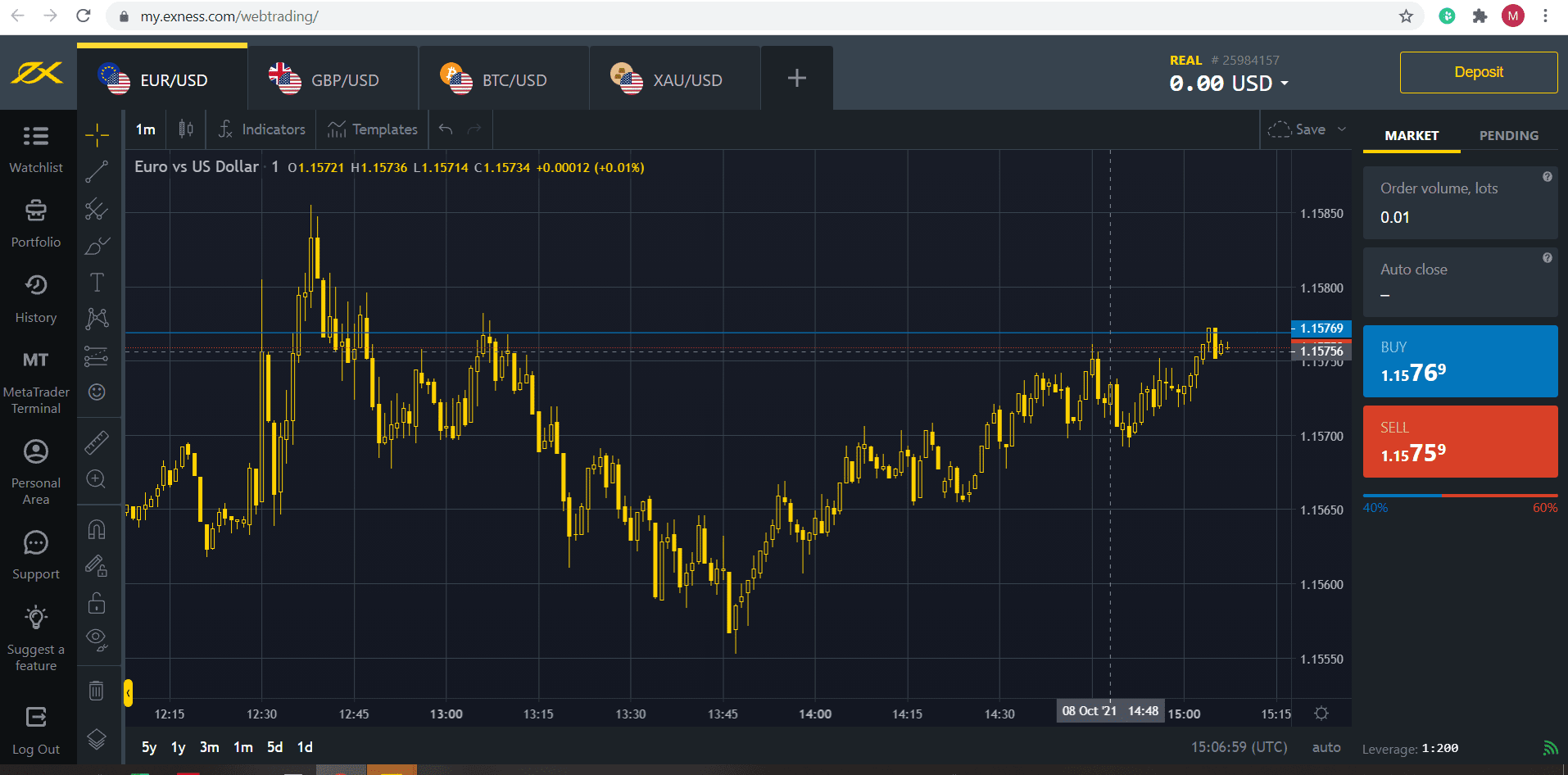 Exness margin and leverage
By definition, a margin is a sum of money taken by a broker for his services. The asset's remnant on the personal account is called a 'free margin'. The difference between these notions is that margin is applied for current existing orders, while free margin denotes the number of funds available to open new trades. The sum of margin and free margin is called 'equity. Although it is possible to check a free margin in the Personal Area, they are not extracted from the account until trades are in progress.
The margin and leverage scale are volatile under some circumstances. For instance, holidays, weekends, economic updates, and the market situation influence both rankings. Trades are also affected by the introduced factors. Therefore, it is significant to follow up on the industry changes to make pre-planned financial decisions and check the current assets. All the types of accounts are influenced by external circumstances and positions created during a period of exaggerated margins. With Exness, it is easy to make sure that extents are compatible with expectations and financial possibilities, though. Each user can choose suitable leverage figures. In case of probable alterations, a client receives an email informing him about it in detail.
To better acknowledge the Exness conditions of trading, check the leverage and margin page with included tables of values congruence.
Swap- the definition and influence on trading
Swap is the commission applied to overnight trading positions. It is extracted at 10 PM GMT every day, except for weekends, until the lot is closed. On the MT4 terminal, it is possible to check the swap's extent beforehand as it depends on 'buy' and 'sell' options vastly. Here is the formula to calculate it:
Lots x Contract Size × Pip Size × Swap Short or Swap Long × Number of Days
Zero swaps are not applied to cryptocurrencies, stocks, indices, and gold. Also, swap-free accounts were created for Sharia law countries living in Islamic regions. The system identifies such clients automatically and diminishes swap for them. However, swap absence abuse is controlled by Exness authorities. If the suspicious activity is detected on the account with swap-free regulations, the status gets cancelled, and the swap applies to all the present positions and potential orders.
Payments protection
Company's and clients` assets are divided among two different economic systems. In that way, the company secures users` funds and makes sure to compensate them if it is required.
Transactions verification
All the operations require a one-time code confirmation. The 'key step' appears automatically if the procedure requires personal card data. It is sent to the phone or email, entered into the account during the registration process. There is no way to change it. It is possible to create a new account only with the refreshed data. Also, each account holder receives a secret word in the personal profile that is unrelated to the password or verification code. It is required to confirm a user's identity. There is no way to change or delete it. So it is important to memorize it by any means. The only changeable setting is the password that is sent to the email in case of necessity.
Exterior payments are impossible
There is no way to use a payment method that had not been mentioned in the personal account settings. All the systems used should be connected to a profile owner's name, surname, and personal data.
Remember that forex and CFDs available at Exness are leveraged products and can result in the loss of your entire capital. Please ensure you fully understand the risks involved.
Regulated Brokers
Ad Disclosure
?
The table below contains links to 3rd party websites of our top partners from whom we receive compensation at no additional cost to you.