Top Female Crypto Influencers to Follow
The crypto industry is still in its early stages and influencers play a very powerful role as a single tweet from a notable crypto influencer can literally move the prices of crypto assets within a few minutes or hours. Also, the crypto industry is always experiencing new changes as technologies surrounding the blockchain and crypto undergo new advancements on a daily basis. It can be very overwhelming to keep up with so many changes and the easiest tactic is to follow crypto influencers who are always updating their followers on current happenings in the crypto industry. Not all crypto influencers are equal in the degree of influence they have in the crypto industry. We have discovered that it is not just about the number of followers an influencer has but it is about the identity of that influencer and what impact their actions or words would have on the crypto market. Let's look at some of the most powerful female crypto influencers you can follow today.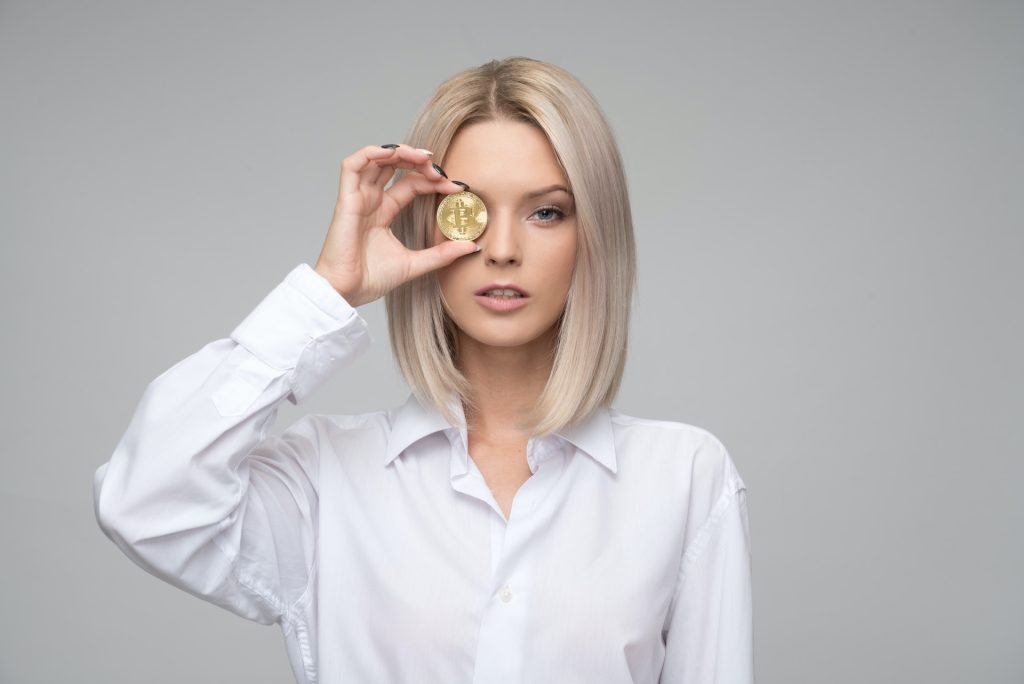 1. Elizabeth Stark
@starkness
Elizabeth Stark is one of the brains behind Lightning Labs, a company with technological products that are shaping the future of financial transactions, especially bitcoin. She is the co-founder and CEO of Lightning Labs. As the CEO of such an important technological company, she is definitely an important person you should follow especially if you are a blockchain developer or run a business related to blockchain technology. Due to her influence in the crypto market, she has earned a seat as a fellow at Coincenter which is the leading digital currency policy organization. Furthermore, she is an advisor at the Chia company involved in developing new blockchain protocols based on proof of time and space. In the past, Elizabeth taught at both the Yale and Stanford University on the future of the internet. When Elizabeth talks about crypto, even fellow business owners listen to what she has to say.
2. Meltem Demirors
@Melt_Dem
Meltem Demirors is the Chief Strategy Officer at CoinShares and oversees strategy, investments, and growth as a digital asset expert. Coinshares is the leading digital asset investment and trading group in Europe which is involved in a broad range of financial services across investment management, securities, trading, and consumer products. Demirors has great experience in digital asset investing and is actively involved in accelerating the growth and global adoption of digital assets. She is an active partner to investors and a consultant to fellow entrepreneurs who are also involved in the digital asset industry. Meltem is a serial investor focused on the digital asset ecosystem and has invested in over 250 digital asset companies. Her investment journey dates back to her time as a founding team member at Digital Currency Group, and is now involved with CoinShares and also as an active angel investor. Also, she currently teaches at Oxford and is a strong advocate of crypto education. With so much dedication and influence in the crypto industry, Meltem is definitely an influencer that is worth following.
3. Cathie Wood
@CathieDWood
Cathie is a financial veteran with over 40 years of experience investing in disruptive innovations like self-driving cars, genomics, and the blockchain. She founded ARK Investment Management LLC ("ARK") and registered the company as an investment adviser with the U.S. Securities and Exchange Commission in 2014. As the Founder, CEO, and CIO of ARK, Cathie is focused on the early identification of massive investment opportunities around technology-based innovations in the fields of robotics, artificial intelligence, DNA sequencing, energy storage, and blockchain technology. Cathie is an experienced investment manager and previously worked as the CIO of Global Thematic Strategies at AllianceBernstein and was responsible for managing a whooping sum of $5 billion.
4. Hester Peirce
@HesterPeirce
This list will be incomplete without mentioning Hester Peirce, the Commissioner of the U.S. Securities and Exchange Commission. The U.S. SEC is the financial regulatory body in the United States responsible for protecting investors and maintaining orderly, efficient, and fair markets. Hester was sworn in as the commission of the U.S. SEC in January 2018 and won a second term in 2020. Under the administration of Hester as Commissioner, there has been an increase in the U.S. SEC regulations targeted at the crypto market. Hester is known for her support of digital assets and has even been criticized for over-regulating digital assets like cryptocurrencies. Prior to her tenure as the Commissioner of the U.S. SEC, Hester deeply researched the financial markets at the Mercatus Center at George Mason University. Since the U.S. SEC is a powerful regulatory body that influences the cryptocurrency industry, Hester Pierce is an influencer that all crypto enthusiasts interested in the United States financial market should follow.
5. Caitlin Long
@CaitlinLong_
Caitlin Long is a blockchain advocate and is currently the chairman of WyoHackathon which is an annual blockchain event for entrepreneurs, developers, and companies. Caitlin has 22 years of corporate finance experience and has started and run three businesses in the pension and insurance industry. Apart from her corporate finance experience, she has been a blockchain promoter since 2014 and a bitcoin evangelist since 2012. She has received quite a number of awards in finance including the 'Women in Finance Award for Excellence in Blockchain 2016' by MarketsMedia and was named in the Inc. list of 10 business leaders changing the world through tech in 2016.
Conclusion On Top Female Crypto Influencers To Follow
Influencers play a big role in almost every industry as they are knowledgeable about their industry and have earned the trust of their followers. The crypto industry is particularly dominated by notable influencers that are shaping the future of the crypto industry. Women also have a voice in the crypto space. We have listed some of the most powerful female crypto influencers and they are mentioned in no particular order. This is not an all-inclusive list but is definitely a great starting point that shows crypto influencers you can follow as a crypto enthusiast, developer, or business owner.
Regulated Brokers
Ad Disclosure
?
The table below contains links to 3rd party websites of our top partners from whom we receive compensation at no additional cost to you.