Best TradingView Brokers for Crypto
The TradingView platform is all about the "look first, then leap" philosophy. This saying is simply encouraging traders to always do critical analysis before placing trades in the financial markets. Apart from being a trading platform, it is also a charting platform and social network. This platform is widely used by 30M+ traders worldwide as a chart analysis platform to spot opportunities in the global financial markets. Despite being so widely used for chart analysis, the TradingView platform is limited in the number of brokers it supports for live trading. This limitation in the number of supported brokers is due to technical and regulatory issues.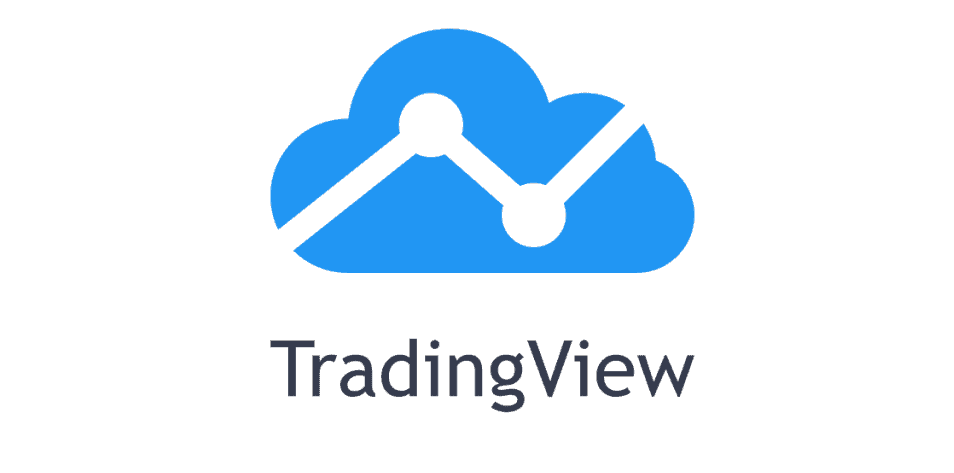 On the TradingView platform, you have access to chart analysis across multiple financial markets including crypto, forex, stocks, indices, and futures. Though, when it is time to live trade, the TradingView broker you choose will determine which financial instrument you can actually trade. This simply means you may be able to do chart analysis for crypto on the TradingView platform (using the default trading view charts) but you can only live trade crypto if your chosen broker supports crypto trading. Now, let's dive deeper into two of the probably best TradingView brokers for crypto trading.
Pepperstone
We cannot list the best TradingView Brokers without mentioning Pepperstone. Pepperstone avails TradingView to its traders as one of the platforms they can use to place orders. This means that the platform is not just available as a charting tool. Interestingly enough, this broker was voted TradingView Broker of The Year 2020 in the TradingView Awards.
Traders on this trading site can place orders in a variety of cryptocurrencies. Specifically, Pepperstone supports the trading of 21 different crypto CFDs. Some of the cryptocurrencies available to trade include Bitcoin, Ethereum, Dogecoin, Cardano, Binance Coin, and others. As one of the fastest order execution brokers in the market, traders have an edge here. Better yet, the fees for trading with this broker are competitively low and depend on the asset a trader is investing in.

The crypto with the lowest fee here is the Stellar Lumens against the US Dollar with a spread from 1.20 pips. On Bitcoin, the spreads are as low as 15.0 pips and on Ethereum, they start from 3.0 pips. Luckily, Pepperstone is one of the brokers that allows traders to invest in crypto assets over the weekend. While TradingView is available, traders can also use MetaTrader 4, MetaTrader 5, and cTrader to place their orders.
In terms of regulations, this company is subject to the supervision of several regulatory commissions. Specifically, it is under the regulations of the CySEC in Cyprus, the ASIC in Australia, the FCA in the UK, the BaFin in Germany, and the CMA in Kenya.
 
74.6% of retail CFD accounts lose money
Forex.com
Forex.com is one of the few global brokers that use the TradingView platform and also operates in the United States among other countries. This broker is a popular one that has existed for more than 20 years. Forex.com is regulated by the Financial Conduct Authority in the United Kingdom and Cyprus Securities & Exchange Commission (CySEC) in Cyprus. Though Forex.com does not support crypto trading in the United States, the broker is regulated in the United States by the National Futures Association (NFA) and Commodity Futures Trading Commission (CFTC).
Crypto trading is allowed on Forex.com even though its name may seem like it is only forex that can be traded. As a crypto trader, you get very low spreads when trading popular cryptocurrency pairs. On Forex.com you have access to trade CFDs on popular cryptocurrencies like Litecoin, Ethereum, Bitcoin, and Ripple. When trading crypto with Forex.com you get tight spreads, fast execution, and 24/7 live customer support. If you are a trader that loves the TradingView platform, you can definitely connect Forex.com to TradingView. Alternatively, you can use the MT5 trading platform if you are more of a MetaTrader fan. Crypto trading is available from 22:00 Sunday - 22:00 Friday.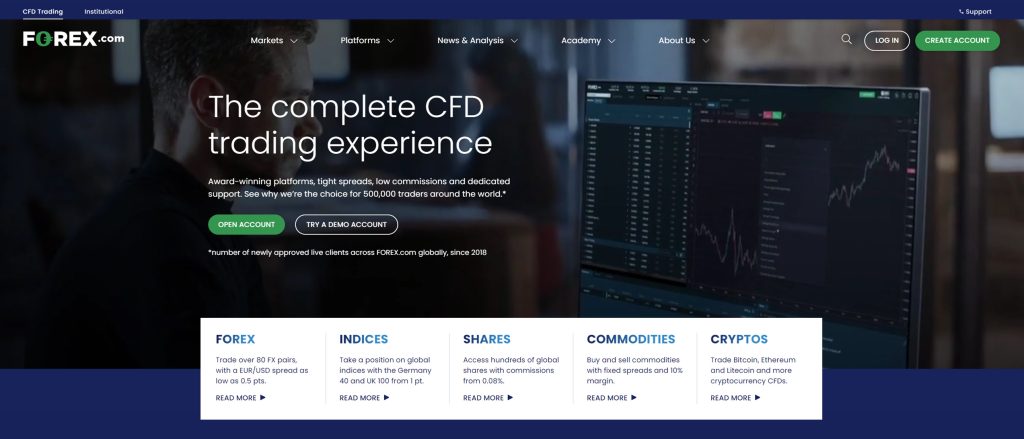 Swap also applies when trading cryptocurrencies with Forex.com. For the new trader, swap simply means the amount your trading account will either be credited or debited whenever you leave a trade overnight. When trading Bitcoin with Forex.com you will pay a swap of 0.0411% on long trades and receive a swap of 0.0136% on short trades. The swap for Litecoin, Ethereum, and Ripple is the same as Bitcoin for both long and short trades. If you choose to trade with Forex.com, it is very easy to integrate this broker with the TradingView platform. If you are a fan of scalping, the broker does support crypto scalping.
81% of retail investor accounts lose money when trading CFDs with this provider.
OANDA US
OANDA is a leading broker that also accepts United States clients and has over 25 years of experience. As an approved TradingView broker, you can easily place live trades on TradingView when you connect with this broker. Oanda allows crypto trade for popular cryptocurrency pairs like Bitcoin, Bitcoin cash, Litecoin, and Ether against the US dollar. When trading Bitcoin against the US dollar (BTC/USD), spreads start from US$40 while for Bitcoin Cash against the US dollar (BCH/USD) spreads start from US$0.80. For Ether against the US dollar (ETH/USD), spreads start from as low as US$2.80 while for Litecoin against the US dollar (LTC/USD), spreads start from US$0.50.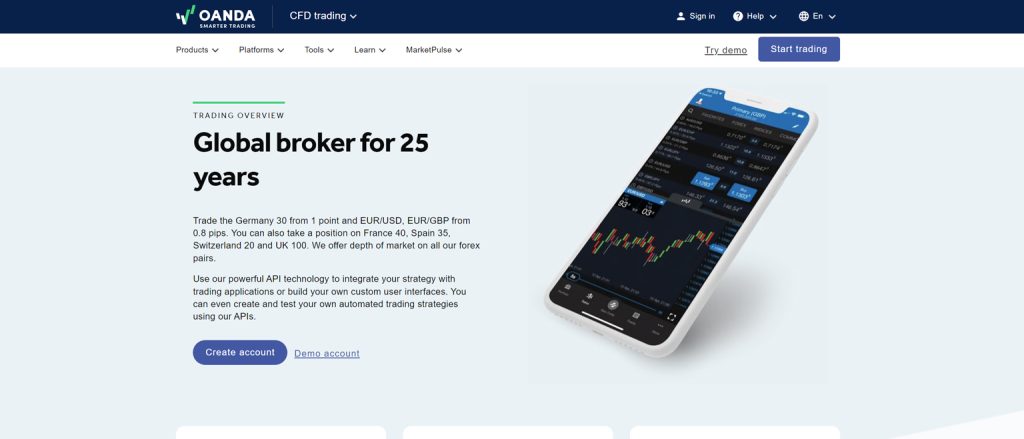 In addition, OANDA lets traders from a lot of countries (excluding US traders for instance) to trade cryptocurrency CFDs with leverage. If you wish to start trading with Oanda, you can simply open an account on their website and connect it to the TradingView platform or any other trading platform of your choice. To trade crypto with OANDA, you can use either TradingView, MT4, or OANDA's customized trading platform known as 'OANDA Trade'. You can choose to demo trade first to test out your crypto trading strategies before you start live trading.
Risk warning: Trading margined products carries a high level of risk.
How to easily integrate your broker with TradingView
The first step is to open an account with your chosen TradingView broker and deposit funds if you want to live trade. This may take a couple of days as your broker may need to verify your identity and account details. When your account with the broker is approved, you should get the login details to your trading account. This login credential is important in the next steps where you actually connect your broker to trading view.
The next step is to open a TradingView account. You can consider a paid account to get an ad-free experience and enjoy other advanced features. Then, open the TradingView chart window. At the bottom of the chart window, select the 'trading panel' tab to view available brokers. Choose your broker and click connect. Then, proceed to enter your trading username and password that you got from your broker. By now, your broker should be fully connected to your TradingView account.
Conclusion on Best TradingView Brokers for Crypto
TradingView is a very easy-to-use trading platform that is loved by many traders across the world. Many traders choose TradingView as their chart analysis platform even though they can not place live trades there because the approved brokers in their region can not connect with the TradingView platform. It is not uncommon to see traders do all chart analysis on the TradingView platform, and then proceed to place their live trades on other trading platforms like MT4 and MT5.
Also, TradingView supports crypto trading provided your chosen trading view broker also allows it. As not every broker is trustworthy, we have listed some of the best TradingView brokers for crypto that we recommend. In case none of the listed TradingView brokers are approved in your region. You can still benefit from the awesome platform by using it for chart analysis. Then, you can proceed to place your trades in other trading platforms approved by your chosen broker.
Regulated Brokers
Ad Disclosure
?
The table below contains links to 3rd party websites of our top partners from whom we receive compensation at no additional cost to you.