What Trading Platforms Do Real Professionals Use?
Trading the financial markets can be very challenging, especially for beginner traders. Hence, It is important for newer traders to learn strategies and techniques from more experienced professional traders. As a trader, choosing the best trading platform is a very important decision to make, as this platform is the working interface you will always interact with whenever you need to analyze charts, place a trade or close a trade. There are so many trading platforms but only a few of these are used by real professional traders to trade in different financial markets like forex, stocks, commodities, metals, crypto, and indices. These trading platforms range from popular ones like the MetaTrader4, MetaTrader5, and the TradingView platform, to some brokers' custom-made trading platforms.
The MetaTrader4 Trading Platform
MetaTrader4 (MT4) is a popular trading platform that was developed in 2005 by the MetaQuotes company and is mainly used for forex trading. Though the MT4 platform is commonly used for forex trading, it can also trade CFDs in other financial markets like indices, crypto, and commodities. The popularity of the MT4 trading platform is a result of the fact that the platform can be customized to fit every trader's needs. One interesting aspect of the MT4 platform is that trades can be automated based on programmed algorithms that open and close trades. Also, trades can be automatically copied from a master MT4 account to other mirror MT4 accounts. These automation features are some of the reasons professional traders love the MT4 trading platform. Many popular and reputable brokers allow their clients to use the MT4 trading platform. In addition, it is quite easy to integrate a broker into the MetaTrader4 platform.
The MetaTrader5 Trading Platform
The MetaTrader5 (MT5) trading platform is not an upgrade of the MT4 platform but is a completely different trading platform that was released in 2010 by the MetaQuotes company. While the MT4 trading platform was specifically built for forex traders, the MT5 trading platform was specifically created to better suit other financial markets like the stocks and commodities markets. Since the MT4 position handling system did not fit the regulations of some notable stock exchanges, the MT5 trading platform was created to handle orders in a way that complies with the regulations of these major stock exchanges. Also, there are other features that differentiate the MT5 trading platform from the MT4 trading platform. MT5 has two pending orders in addition to the four types on the MT4 platform, which allows traders to control stop-loss orders in a better way. Another major advantage is that the strategy backtesting in MT5 is multithreaded as many automated strategies can be tested at the same time.
The TradingView Trading Platform
The TradingView trading platform is a unique platform that is more popular for its charting features, as not many brokers can be integrated to support actual trading in the platform. A common practice among many professional traders is to do all chart analysis on the TradingView platform, then proceed to place actual trades on other popular trading platforms that their broker supports. The TradingView charting features are so easy-to-use and intuitive to understand, and the platform is trusted by 50 million traders every month. Real professional traders use the TradingView platform to analyze different financial markets including forex, stocks, commodities, cryptocurrencies, metals, indices, futures, and bonds. Some of the brokers that integrate with the TradingView platform for actual trading are Forex.com, FXCM, and TradeStation. The TradingView platform is far better for chart analysis when compared to MT4 and MT5. Hence, it is still a great idea to do chart analysis in TradingView as many real professionals do.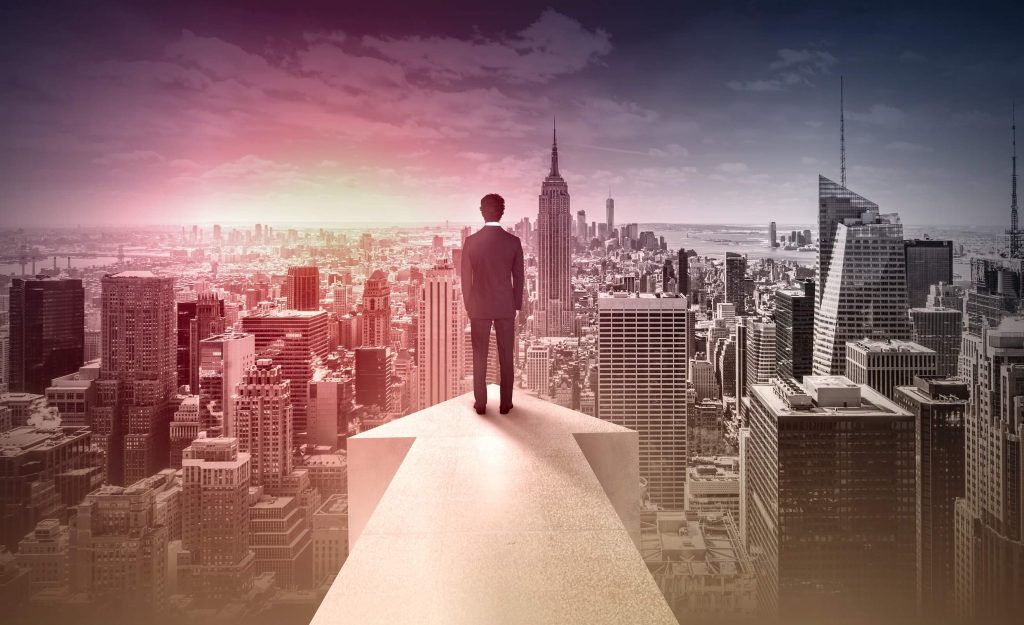 Your Broker's Own Trading Platform
Apart from popular trading platforms like MT4, MT5, and TradingView, some notable brokers have their own custom-made trading platforms that have gained popularity amongst real professional traders. All brokers are not equal, as some have an excellent reputation and award-winning trading platforms that are trusted by their clients.
AvaTrade's WebTrader- AvaTrade is a popular broker that allows speculation on different financial markets and has its own WebTrader that allows traders to trade on an easy-to-use interface without the need to download or install anything.
eToro CopyTrader- It is possible to invest in the financial markets without trading yourself. eToro is a leading broker that allows investors to automatically copy the trades of other more experienced traders via its CopyTrader.
Plus500's WebTrader - Plus500 is another reputable broker that has its own custom-made WebTrader that can be used to trade CFDs on forex, indices, commodities, and shares. The Plus500's WebTrader supports fast and efficient trading on both demo and live trading accounts.
There are other reputable brokers with their own trading platforms and most of these brokers also allow the use of popular trading platforms like MetaTrader4 and MetaTrader5.
Conclusion
It is important to only trade the financial markets with safe and secure trading platforms that real professional traders use. There are so many trading platforms but only a few of them are popular and trusted by real professionals. The MetaTrader4 (MT4), MetaTrader5 (MT5), and TradingView platforms are very popular trading platforms that are used by millions of traders worldwide. Apart from these popular third-party trading platforms, some brokers have built their own custom-made trading platforms that are used by both beginners and advanced traders.
Regulated Brokers
Ad Disclosure
?
The table below contains links to 3rd party websites of our top partners from whom we receive compensation at no additional cost to you.