A3Trading Review: What to expect from the broker
Broker news | March 13, 2023, 7:00 PM | The content is supplied by a Guest author
A3Trading is one of the best online trading platforms for investors and traders looking for a secure and reliable place to invest their hard earned money. With a sleek and intuitive design, A3Trading provides professional and beginner traders with a wide range of trading options and tools. The platform offers more than 200 financial instruments, including Contracts for Difference (CFDs) on stocks, forex, indices, commodities and cryptocurrencies. It also provides a wide range of research tools and educational resources to help traders understand the markets and make informed investment decisions, even in volatile markets.
The A3Trading platform also offers a comprehensive trading course for advanced traders. This course provides in-depth information about online trading markets and provides access to video tutorials and beginner lessons. This makes it easier for traders to understand the ins and outs of the trading world and make informed decisions with their investments. In addition, A3Trading provides a variety of customer service options, from email and phone support to a comprehensive customer service center, making it easy for traders to get help when needed.
The platform also offers various trading accounts with different features and services for traders at different levels of experience and skill. These accounts include an ECN account, which provides direct access to the interbank market and a Demo account, which allows traders to practice trading without risking any capital.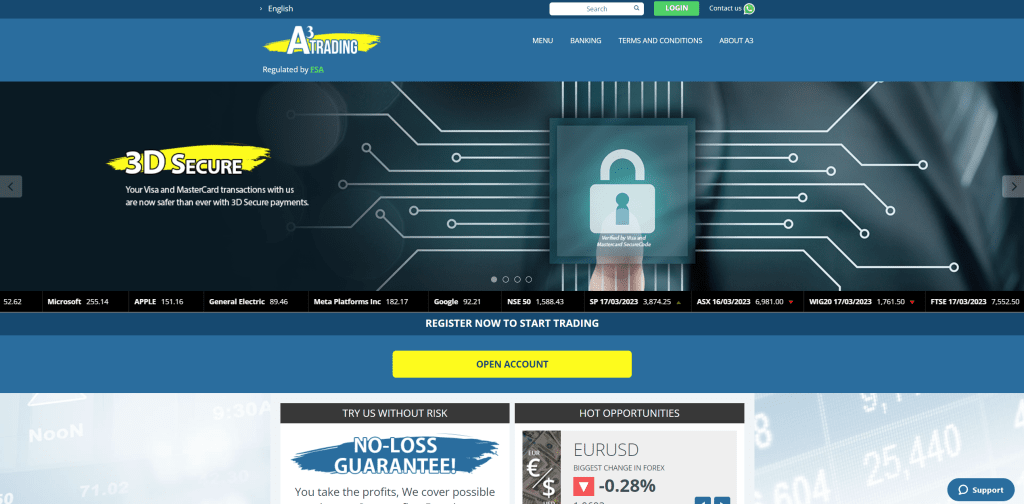 Regulation and safety
The importance of choosing a regulated broker cannot be understated. A regulated broker is one that is overseen by a financial firm to ensure that it is not engaging in any fraudulent activities. When selecting a broker, this is an important factor to consider in order to protect your investments. A3Trading is a popular broker, and during our review, we found that they claim to be regulated by the Cyprus Securities and Exchange Commission (CySEC) under Wanakena Limited, as well as by the Seychelles Financial Services Authority. This is reassuring to potential investors, as it means that A3Trading is under the watch of two separate regulatory bodies.
When choosing a broker, it is important to ensure that they are regulated in order to protect your investments. By being regulated, a broker must adhere to certain standards that are designed to protect investors. These standards include transparency, fairness, and disclosure of information regarding their services. The CySEC is an independent regulator that is responsible for regulating the Cyprus Stock Exchange (CSE). It is an arm of the European Securities and Markets Authority (ESMA). The CySEC sets out stringent requirements for brokers operating in the CSE, such as minimum capital requirements, minimum client funds requirements, and segregation of client funds. The CySEC also requires brokers to adhere to specific rules regarding the disclosure of information and trading practices.
The Seychelles Financial Services Authority (SFSA) is an independent regulator that regulates the financial services industry in the Seychelles. The SFSA sets out strict requirements for brokers, such as minimum capital requirements, minimum client funds requirements, and segregation of client funds. The SFSA also requires brokers to adhere to certain rules regarding the disclosure of information and trading practices.
Trading Tools Offered by A3Trading
Trading tools are an essential part of becoming a successful trader and A3Trading provides its clients with a comprehensive range of tools to help them reach their goals. One of the most important tools that A3Trading offers is their daily market review. This feature provides clients with an overview of the market trends and patterns for the day ahead, giving them a significant edge in predicting potential market movements.
Another useful tool that A3Trading offers is an Economic Calendar. This calendar provides clients with a detailed overview of any upcoming economic or political events that could have a significant impact on the markets, making the calendar a vital resource for any trader. This is a feature that can be found on most other financial platforms, however, A3Trading's calendar is up to date and easy to use.
Finally, A3Trading also allows users to view the price charts on their platform without even having to create an account. This unique feature can give potential traders a glimpse of the spreads and volatility of the markets without having to commit to any trades. Overall, A3Trading provides a comprehensive array of tools that can help traders become profitable. From their daily market reviews to their Economic Calendar and live price charts, A3Trading provides traders with the resources they need to succeed. The platform's user-friendly design and up to date information make it an ideal choice for both novice and experienced traders.
Trading Terms and Conditions of A3Trading
Trading with A3Trading on the Forex market can be a great way to make profits, but in order to do so, you need to be aware of the broker's different requirements, such as minimum initial deposits, spreads, commissions, and leverage. We will explain the minimum initial deposit, spreads, commissions, and leverage offered by A3Trading. The minimal initial deposit to start trading with A3Trading is $200, however, depending on the type of account you choose, the amount can go up to $50,000.
This amount will give you access to the broker's trading platform and tools, which can be a great way to start your journey on the Forex market. A3Trading offers fixed spreads that start from 3 pips for EUR/USD. This is slightly above the industry's standard, however, the broker also offers low commission rates, so you can make a good profit. The maximum leverage offered is 1:200 (outside the EU), which is similar to what other brokers offer. This means you can open positions with a value that is 200 times bigger than your balance. Although high leverages can be advantageous, they can also be dangerous as they amplify both your winning and losing trades.
A3Trading also offers different leverage for different types of trading:
Foreign Exchange currency trading (Forex): 1:200
Commodities trading: 1:200
CFD on Indices: 1:100
CFD on Shares: 1:10
5 protected positions: 1:20
With the right risk management, the high leverages offered by A3Trading can be beneficial. However, it is always important to remember that the higher the leverage, the higher the risk. Therefore, it is important to be aware of the risks involved and to make sure you understand how leverage works before investing. In conclusion, A3Trading is a good broker with competitive spreads and commissions, as well as high leverages.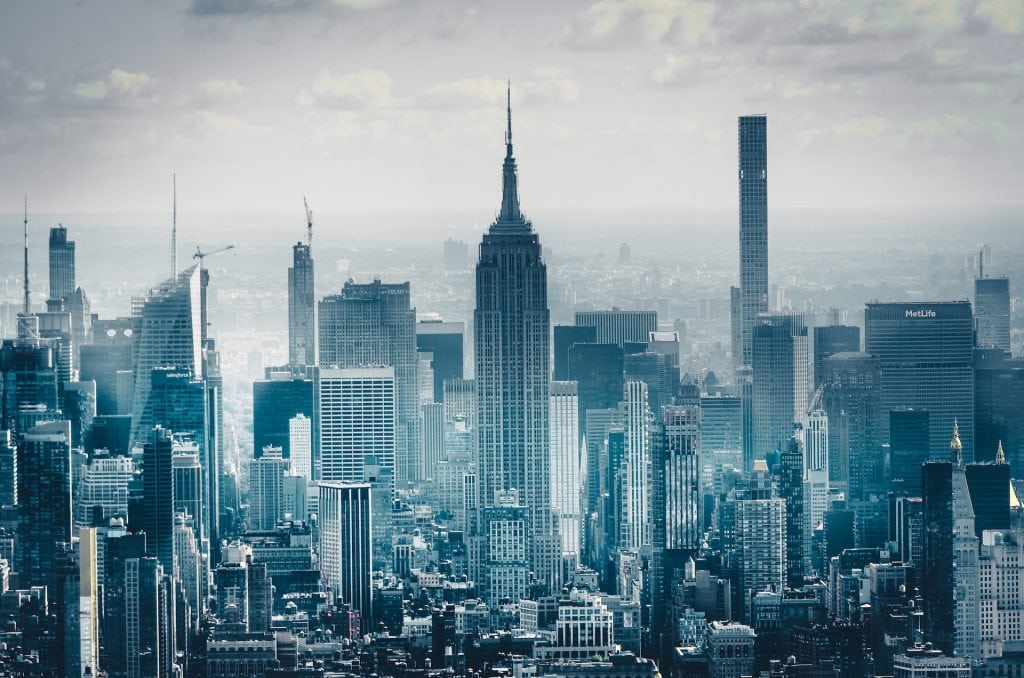 However, it is important to be aware of the different requirements, such as minimum initial deposits, spreads, commissions, and leverage, before investing.
A3Trading Pros & Cons
Trading with A3Trading has the potential to provide investors with a number of benefits, while also carrying some risks. Before deciding to trade with A3Trading, it is important to understand both the pros and cons of the platform.
Pros
A3Trading offers its users a number of advantages, including zero commissions on trades. This means that investors can trade without having to pay a fee for each trade, which can result in increased profits and savings.
The platform is also known for its friendly and easy-to-use design, which makes navigating the platform simple even for inexperienced traders.
The platform also offers a wide variety of assets, including forex, stocks, indices, and cryptocurrencies. The platform also offers CFD trading, which allows investors to take advantage of price movements in the market without actually owning the underlying asset. This can be beneficial for investors looking to take advantage of fluctuations in the market without taking on the risk associated with owning the asset.
A3Trading also offers its investors the option of taking advantage of first protected positions. This feature allows investors to protect their initial investment in a position if the price drops below a certain level.
Cons
Although there are many advantages to trading with A3Trading, there are also some risks associated with the platform.
One of the main drawbacks of A3Trading is that the platform is regulated by an off-shore authority, which can cause some investors to be wary of the platform.
Another potential downside to trading with A3Trading is the relatively high fixed spread. The spread is the difference between the buying and selling price of the asset and can have a significant impact on the profitability of a trade.
Finally, A3Trading is not a standard trading platform, meaning that it has a number of features that may be unfamiliar to some investors. As a result, it is important for investors to make sure they understand the platform and its features before trading.
Overall, A3Trading offers a number of advantages to investors, including zero commission and a wide variety of assets. However, there are some risks associated with the platform, including off-shore regulation and the high fixed spread. As a result, it is important for investors to carefully weigh the pros and cons before deciding to trade with A3Trading.
Final considerations
A3Trading is a revolutionary CFD trading platform that offers a state-of-the-art and intuitive experience. It is also secure, being authorized by the Seychelles Financial Services Authority, with a license number of SD012. The web-version is easy to use, requiring no installation, and the mobile variant has all the advantages of the larger version, but optimized for convenience. One of the most attractive features of A3Trading is the First Protected Positions.
Depending on the account type, the positions may be from 5 to 15, so you can explore and trade without worrying about losing money. And if you are successful, you can keep the winnings from those initial trades. A3Trading is more than just a regular CFD broker.
You can trade Forex, Stocks, Commodities, Indices, and Cryptocurrencies, but A3Trading also offers lots of support and guidance. Their customer service team is available anytime to answer questions or address any issues, so you can reach them via phone, WhatsApp, or through their contact form. This platform has made CFD trading easier and more accessible for everyone. Its powerful research tools provide an efficient way to analyze markets and the features ensure a safe and secure trading environment.
Regulated Brokers
Ad Disclosure
?
The table below contains links to 3rd party websites of our top partners from whom we receive compensation at no additional cost to you.