How to Find the Best Day Trading Stocks
This article will provide you with some information on how to find the Best Day Trading Stocks. In day trading stocks, you must be conscious of one peculiarity of this market: stock markets are only open for a few hours every day. Different national exchanges will have their opening and closing hours, so you should know what exchanges the stocks you want to day trade are located, and what time the exchange will be open for business. Even if you trade on an online platform, the stock will not be open for trading if you are outside the trading hours for that exchange. So this is an important factor to consider.
Best Day Trading Stocks: The Characteristics
What are the best stocks to day trade?
You need a stock which has enough volatility and range of movement to turn such price moves into money. It is very simple to understand. You have two stocks; one priced at $20 per share and other priced at $25 per share. The one of $25/share tends to move in a range of $2 a day, and the other has the potential to move $4 a day. Which is the one you should go for? Obviously the one with a daily range of $4 per day. The Average True Range indicator usually helps traders to know the daily range of whatever stock they are to trade, which helps them secure the best stock with the daily range to provide the potential for good profits.
You also need to find a stock that commands good trading volume. A liquid stock will help you get the best prices at the lowest spreads, and will also be able to generate manageable liquidity. Liquidity also makes it easier to find buyers and sellers at any given point in time.
Also, stocks which are affected by prevailing market fundamentals are good for day trading. We live in the times of the coronavirus pandemic. Certain categories of stocks are primarily affected. Retail, hospitality and manufacturing stocks are the toast of the moment because of their exposure to China as well as the industries that support the production supply chain from that country to the world. Travel stocks, as well as stocks related to the food and beverage industry, are also affected by the present situation, as lockdowns and restrictions of movement are being imposed in an attempt by governments to contain the pandemic.
Where to Look for Trending Stocks
How can you find the best stocks to day trade in terms of those which are trending and command enough volume and liquidity to attract good returns if your trade predictions are correct? Here's a guide on how to do this.
What you need to start searching for is a high volatility stock screener. This screener should be run once a week, preferably at the start of the trading week. Select a few stocks that fulfil the criteria for high trade volume and high volatility. These are the stocks you will trade the entire week. You have to repeat this process every week, as this week's hot stocks may not be the next week's hot stocks. The focus here is to be able to look at stocks that are already trending, as opposed to those which are "about to" trend. Why would you do this? A trending stock is already on the move and is showing you where you should be going. What you need is to enter the trend using tested methods of entry. Why wait on a range-bound stock that may remain range-bound for a long time?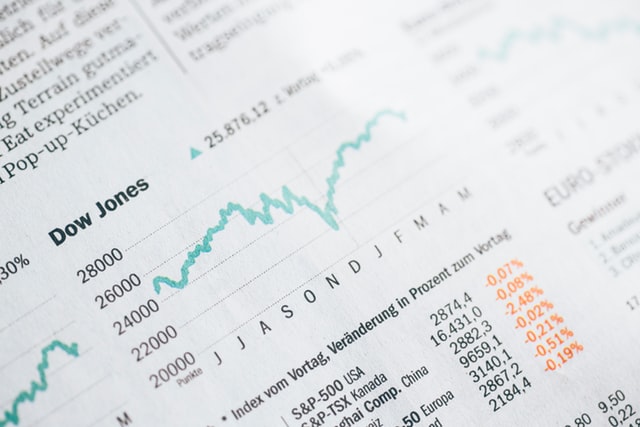 Most successful stock traders who day trade will tell you that success in stock day trading is not in the number of stocks you are able to screen. Rather it is in consistently trading 2 or 3 stocks that you have been able to pick out from one usage of the stock screener in a week. The fewer stocks you have on your watchlist, the easier it is to become a master at trading those stocks. Run your stock screen just once a week and come up with a filtered selection that features no more than 2-3 stocks. You can decide to stretch the number to 5 stocks. Trade them every day and you will soon find a pattern that works for you.
Popular Stock Screeners for searching the best Stocks to Day Trade
The best results cannot be obtained using free stock screening software or services. The best stock screeners to use come with subscription fees. Any serious day trader interested in making money should be able to pay $8.95 a month for stock screeners such as StockFetcher. A pricier option is FinViz Elite, which has a subscription fee of $24.95 a month. Other popular stock screening software include:
TradingView is known traditionally as charting software but also has a stock screener. There are paid subscription options for TradingView and if you want to get the best out of the stock screener, it is advisable to pay the subscription fee. Many brokers also feature the integration of TradingView, so if this is important for you, look for such companies.
ChartMill allows the trader to set criteria such as performance or volume in order to screen the stocks that can be day traded. ChartMill users get 6,000 free credits per month. Each use of the stock screener depletes the credits and unused credits can be carried over to the next month. It costs $10 to purchase 10,000 credits, or you can decide to pay $29.97 if you are a heavy user.
StockRover.com is great for those who only trade stocks listed on the US markets. The advantage is that you can also use filters based on fundamentals in addition to regular technical filters. You can even track stocks being traded by hedge funds and also use mathematical models to backtest your strategies. Subscription is charged on an annual basis and it costs $79.99 for the cheapest package.
Each of these also has free versions, but if you are serious, you should go for the paid ones. Your profits would cover the costs at the end of the day. Some of these do not even cost more than a pack of fries for a month's subscription.
The Day Trade
Your day trade must be performed with risk management principles in place. If you are trading the CFD of the stock in question, you should be able to know your leverage and apply this with sound money management techniques to determine your maximum exposure. That way, any losses will never take out your account and you will be in a good position to profit in the long run. It is also recommended to try day trading stocks first on a demo stock account before going to a real account. However, you should behave on this account as if you were trading with real money.
Try to aim for risk-reward ratios of 1:3, that is aim to have a stop loss which is one-third of your take profit. This means that in every 4 trades, you can afford to lose 3 and remain at a breakeven point. The more reward per risk for each trade, the better your outcomes will be in the long run.
Regulated Brokers
Ad Disclosure
?
The table below contains links to 3rd party websites of our top partners from whom we receive compensation at no additional cost to you.