Top Five Gold Backed Cryptocurrencies
The text has been provided by a Guest author
Countless civilizations prize gold due to its allure and value. The precious metal remains an attractive investment option, even in the modern economy. Gold coins, bars, and rounds are all traditional methods of gold investment. Physical gold bullion is easy to store and can feature attractive designs, depending on the issuing mint. Gold prices often surge during economic uncertainty due to the metal's stability and reputation as a hedge against inflation.
The American Golden Eagle and the South African Krugerrand are some of the world's best known gold bullion coins. Collectors and investors desire both, along with the Canadian Maple Leaf and Australian Gold Nugget, due to their beauty and issuance by a major global power. Gold-backed cryptocurrencies are emerging as a popular way to invest in gold bullion and build a crypto portfolio. Popular options include OneGram and Gold Bits Coin. There are many cryptocurrencies backed by gold available for investors on the market, including GoldCoin.
Cryptos backed by gold are attractive for several reasons. They provide investors the option to purchase coins backed by the precious metal. The coin's spot price will never slide below gold's spot, meaning investors have a sense of security not found with other cryptos like Bitcoin and Ethereum. Coin holders maintain the ability to redeem digital gold-backed coins for physical bullion.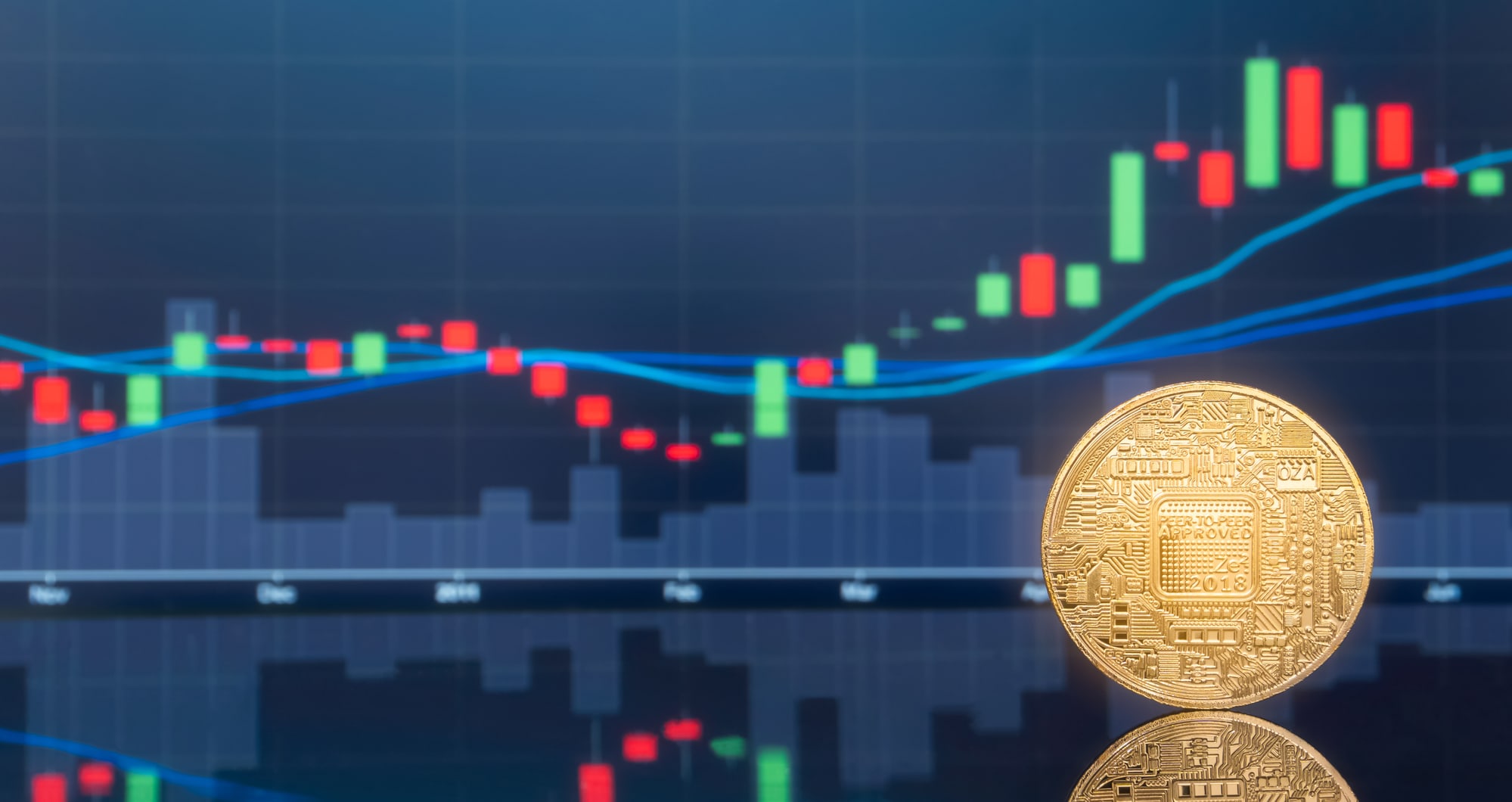 But what are some of the best gold-backed cryptocurrencies on the market? How can investors know the coins to put money in? Keep reading to better understand the top five-gold back cryptos.
1) Xaurum: Each issued XAUR coin increases the amount of gold backing all circulating XAUR coins. Secured by the Ethereum blockchain, transaction fees are redistributed to all users based on a 'common wealth' premise. Users are able to purchase the coin on exchanges like HitBTC, CCEX, and EtherDelta. The Slovenian-based project backs coins with 999.9 LMBA certified investment gold from Good Delivery refineries. Loomis stores the vast majority of reserve bullion. The project team holds a small amount locally to speed up coin to bullion redemption times.
2) G-Coin : One gram of gold backs each G-Coin. Gold is securely stored and audited by Bureau Veritas. The project's leaders focus the cryptocurrency on sustaining a stable bullion supply chain. All bullion backing digital coins meet a variety of environmental, social, and governance best practices. From mine to the vault, bullion is digitally tracked. Holders can transfer or give away the cryptocurrency at no cost.
3) GoldCoin: GoldCoin.com has a number of unique attributes that set the project apart. With a nod to security, two-factor authentication is required of all users before logging in. Holders can verify bullion backing on the website by reviewing the published results of regular audits by a verified third-party. MetaMask, Guarda Wallet, and Atomic Wallet are popular wallets the ERC-20 coin can be stored in.
4) AurusGold: Each AWG coin is collateralized and redeemable for 1 gram of accredited 99.99% gold. Project team members built a smart contract tracking and auditing the supply of bullion stored across the globe that backs issued coins. An ERC-721 coin assists with tracking across partner AurusGold vaults. The fractionalized nature of AurusGold, permitting division of a gold gram to 18 decimal places, opens up investment opportunities for large and small pocketbooks.
5) ZenGold: Based in China, one gram of gold backs each ZenGold coin. The Shanghai Gold Exchange Vault stores reserve bullion. The project is unique as the Metaverse Blockchain is used to track purchases and coins. 5% of the 100 million tokens are allocated to the ZenGold Foundation to foster project development and growth. Gold trading functionality through the ZenGold wallet is accessible for Chinese residents.
Smart Gold Investment
Scams and false promises dominate the gold bullion investment space. Some sellers overprice coins, lie about purity, or even try to pass off counterfeit gold. Investors curious to buy gold-backed cryptocurrencies should research digital projects as carefully as they would investigate a physical bullion seller.
Legitimate gold-backed coin issuers are transparent about auditing and reserve verification, communicate with coin holders and people with questions, and clearly state the steps for physical bullion redemption. Stay away from projects reluctant to provide details about their coin. The above gold-backed cryptocurrencies are legitimate investment options for people interested in adding to a digital portfolio.
Cryptos backed by gold are a popular, safe, and easy way to diversify an investment portfolio while hedging against inflation and economic uncertainty in a novel way.
Regulated Brokers
Ad Disclosure
?
The table below contains links to 3rd party websites of our top partners from whom we receive compensation at no additional cost to you.