Top 3 Crypto Loan Platforms In 2022
News | October 14, 2022, 10:00 AM | The content is supplied by a Guest author
Take a look at the top 3 crypto lending platforms in 2022 and see what they have to offer clients to determine which best suits your needs.
2022's Top 3 Crypto Lending Platforms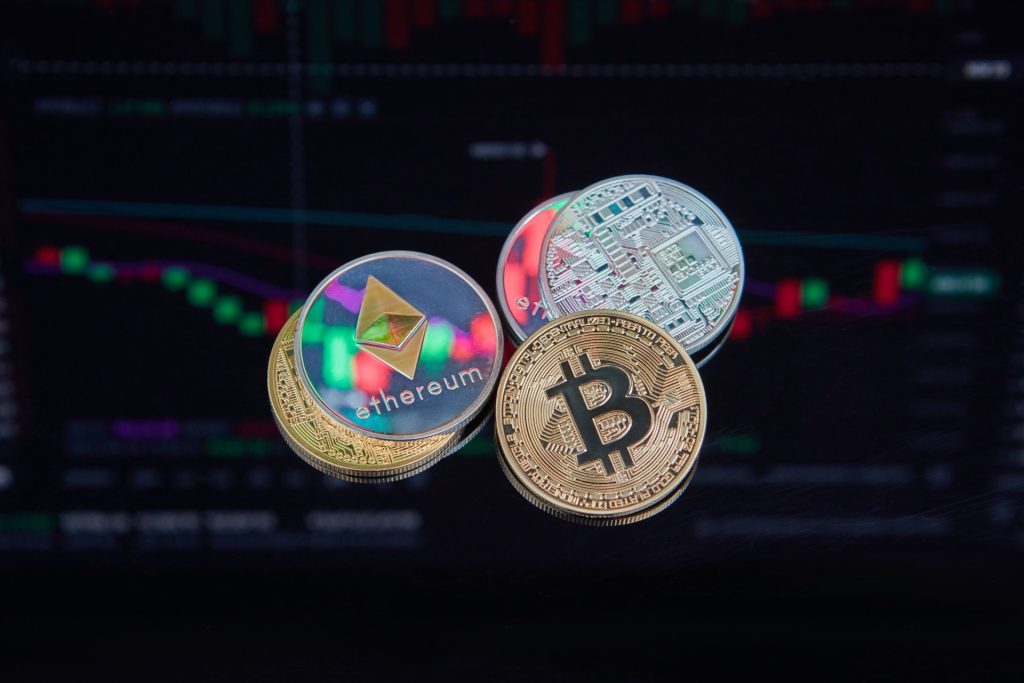 Since the launch of Bitcoin in 2009, the number of cryptocurrencies has exploded to more than 12,000 cryptocurrencies in 2022. One of the fastest growing divisions in cryptocurrency is crypto lending which has helped influence the wider acceptance of digital currencies. Crypto lending allows people to borrow funds using their crypto assets as collateral and provides a way to earn passive income for crypto "hodlers".
Crypto loan platforms accept a wide variety of cryptocurrencies as collateral, as can be seen in a YouHodler review. Most platforms don't require credit checks. All the borrower needs to do is complete basic KYC requirements and provide the required collateral to be approved for the loan.
Choosing a Crypto Lending Platform
There is no shortage of crypto loan platforms where borrowers can obtain a fast loan or earn interest on their digital assets. Lending platforms will be either Centralized (CeFi) with the platform controlling the collateral and managing all aspects of the loan or Decentralized (DeFi) with the loan being managed through smart contracts. When looking for a crypto lending platform there are a number of things to be considered.
Amount of collateral required for a loan
Cryptocurrencies accepted as collateral. Most platforms accept popular digital coins like Bitcoin and Ethereum, but many others cryptocurrencies are accepted as well
Currencies/Cryptocurrencies loans are made in
Minimum and maximum loan amounts
Duration of the loan
Interest rates
Fees
Reputation of the lending platform
Something borrowers should be aware of is Loan to Value or LTV ratio. The LTV ratio is the amount of the loan divided by the value of the borrower's collateral. Loan to Value varies between platforms and plays a large part in the amount of collateral required and the interest rate that borrowers will pay.
Top Crypto Lending Platforms
While you should always do your own research when looking for a lending platform, to give you a head start the following are three of the top crypto lending platforms in 2022.
YouHodler
Launched in 2019, YouHodler is owned by Naumard Limited and based in Switzerland. The platform is available in 180 countries but unfortunately, not in the U.S. YouHodler offers loans at 3 different Loan to Value ratios; 90%, 70% and 50%. A 90% LTV loan is one of the highest in the industry. The maximum allowed duration for a loan is 364 days. Should borrowers close the loan at any time before the due date they will only be charged for those days that the loan was active. Borrowers have the option of paying the interest daily or making a one-time payment at the end of the loan term. The minimum loan amount is $100. Loans are available in USD, Euros, GBP, CHF or the stablecoin Tether (USDT).
More than 50 different cryptocurrencies are accepted as collateral by YouHodler including:
Bitcoin (BTC)
Ethereum (ETH)
Litecoin (LTC)
Ripple (XRP)
Tron (TRX)
Dogecoin (DOGE)
Solana (SOL)
Binance Coin (BNB)
Paxos Gold (PAXG)
Stellar (XLM)
In addition to crypto loans other services include interest earning cryptocurrency accounts as well as a crypto exchange.
CoinLoan
CoinLoan is based in Estonia and was launched in 2016. The platform operates in over 150 countries around the world including the US and UK. The length of loan terms ranges from 7 days up to 3 years and the minimum loan amount is $100. Loans are available at four different LTVs, each with a different interest rate.
| | | |
| --- | --- | --- |
| LTV | Interest Rate | Origination Fee |
|   |   |   |
| 20% | 4.95% | 1% |
| 35% | 7.95% | 1% |
| 50% | 9.95% | 1% |
| 70% | 11.95% | 1% |
Borrowers receive a 50% discount on borrowing fees when paying with CLT. Loans are available in several different fiat currencies including the Euro and GBP as well as in a number of different cryptocurrencies. The CoinLoan platform accepts the following cryptocurrencies as collateral.
Bitcoin (BTC)
Ethereum (ETH)
Litecoin (LTC)
Ripple (XRP)
Monero (XMR)
Bitcoin Cash (BCH)
Chainlink (LINK)
Wrapped BTC (WBTC)
Polkadot (DOT)
Maker (MKR)
Cardano (ADA)
Solana (SOL)
Binance Coin (BNB)
Paxos Gold (PAXG)
Stellar (XLM
CoinLoan also offers cryptocurrency interest earning accounts as well as crypto trading and has their own token, CLT.
Nexo
Nexo is based in Zug, Switzerland and was launched in 2018. The minimum loan amount is $50 and loans can be made in over 40 different cryptocurrencies as well as the stablecoins USDT and USDC. Interest rates on loans vary based on the borrower's loyalty tier level which depends on what percentage of their portfolio is made up of NEXO Tokens, the platforms own digital token. This can range from 13.9% for those with no NEXO tokens to 0% for those with 10% of their portfolio made up of NEXO.
Nexo accepts 45 different cryptocurrencies as collateral including:
Bitcoin (BTC)
Ethereum (ETH)
USD Coin (USDC)
Binance Coin (BNB)
Ripple (XRP)
Cardano (ADA)
Solana (SOL)
Dogecoin (DOGE)
Polkadot (DOT)
Dai (DAI)
Aside from loans, Nexo offers interest earning crypto accounts, cryptocurrency trading and has their own credit card. Nexo is available in most countries including the U.S except for the states of New York and Vermont.
Each individual should do their own research to determine which crypto lending platform best fits their needs but the three discussed here are a great place to start.
Regulated Brokers
Ad Disclosure
?
The table below contains links to 3rd party websites of our top partners from whom we receive compensation at no additional cost to you.