The Good Sides of Investing in Bitcoin and Other Cryptocurrencies
Article provided by a Guest author
Cryptocurrencies are one of the most dominant topics in the modern financial world. Many people have stopped doubting that this innovation has the potential to change the way we exchange money and goods. Experts are now more focused on how to best highlight the various benefits of investing in cryptocurrencies, and some of them have even taken the opportunity to diversify and improve their portfolio.
Of course, when talking about cryptocurrencies, it's worth looking back at sceptics who point out the negative sides: above all, market instability, as well as investment risks arising from such a situation. Their assessments are on the trail of truth.
Convenience and Usefulness Go Hand in Hand
Some of the basic benefits of investing in cryptocurrencies are simplicity and flexibility. Compared to traditional investments, the difference is more than obvious. Cryptocurrencies don't have a physical form, nor are they supported by other physical goods, such as valuable metals. Just because they are 100% virtual doesn't mean they lack inherent value or usefulness.
Barriers to market entry are minimal. You can start a venture with a small capital from the comfort of your own home by visiting some of the places to buy bitcoin with a credit card. It can also be bought by cash, deposit, PayPal, etc.
Such excellent functionality is possible thanks to blockchain technology. It manages the transaction system through mathematical algorithms and gives full ownership of the funds to you as a user. Yes, we can finally say goodbye to high bank charges, piles of paperwork, and hours of waiting in line. We don't need brokers, or lawyers, or some other expensive agents.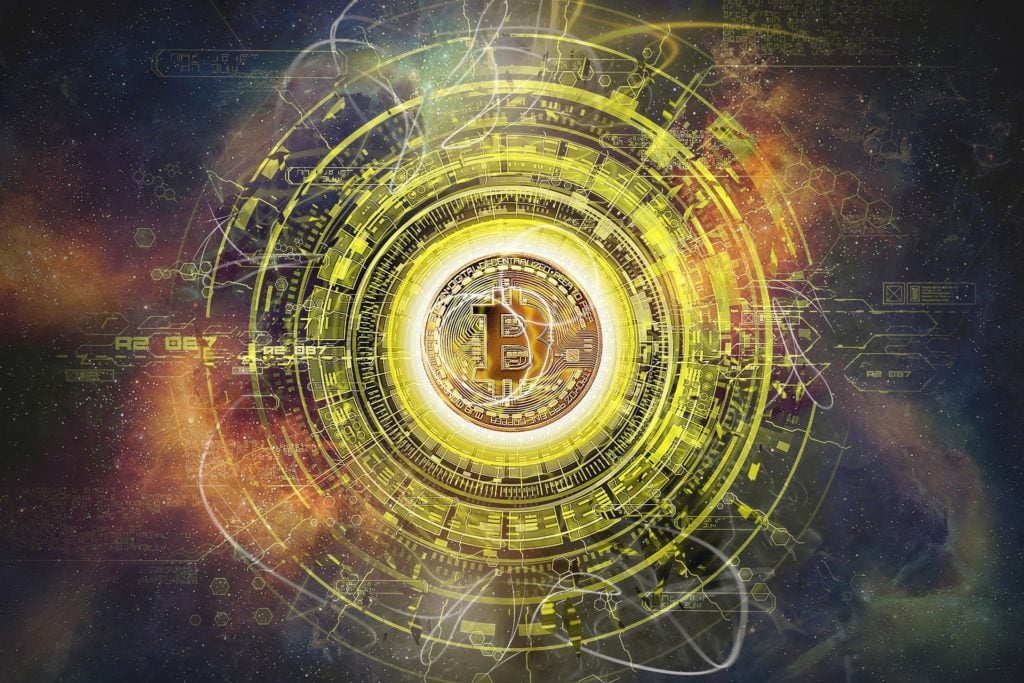 Similarly, because decisions are made by mathematical code, virtual money is completely protected from political pressures and financial shocks. The algorithm works on the basis of a peer-to-peer network, which means that each transaction is a unique relationship between only two parties that reach or fail to reach an agreement.
Portfolio Diversification
Another great advantage of cryptocurrencies is that they open the door to greater investment diversification. They are a great addition to portfolios dominated by traditional securities, precious metals, real estate, etc. This is especially the case in periods when e.g. the value of stocks is rapidly declining and investors are being forced to look for better opportunities.
The number and variety of cryptocurrencies also have a positive impact on diversification. When one currency doesn't seem to be doing well, you have a lot of other options that can bring you enviable profits. Therefore, be careful not to invest in just one cryptocurrency — spread the risk to reduce it. Of course, your specific decisions depend on how generally you are willing to take the risk. The calculation here isn't so simple.
Immeasurable Potential for Profit
Contrary to popular belief, investing in cryptocurrencies doesn't have to be a gamble. It's a calculated risk that can pay off many times over. This means that in the long run, the investment picture may look much better than price fluctuations suggest. Yes, it's true that certain cryptocurrencies appear and disappear quickly, but that doesn't jeopardize the survival of the market. Moreover, it's growing unstoppably and attracting new investors. It's expected that this trend will continue in the years to come.
In other words, cryptocurrencies have incredible appreciation potential. This is especially true for lesser-known and new cryptocurrencies that are yet to be widely used and with whom is the value boom associated. Generally speaking, when it comes to percentage profit, cryptocurrencies have no match. Some currencies increase their value at least several times in a relatively short period of time.
If you're patient enough, don't panic, and keep cryptocurrencies such as bitcoin for years - you'll almost certainly make a big profit.
Transparency and Decentralization
Blockchain is a technology that supports bitcoin and most other cryptocurrencies. Its virtual network, as the name suggests, consists of different interconnected blocks. Every transaction that occurs is time-marked in a digital book (distributed ledger). Information about them is always available in the form of blocks that contain a certain set of transactions. Books can't be updated unless verified by all participants.
Upon successful validation of transactions, the information is cryptographically locked in a block and isn't subject to change. Blocks are listed in chronological order in the existing chain of blocks. This procedure is in sharp contrast to traditional databases, where information can be changed and deleted by any user or administrator with the appropriate permissions.
Regulated Brokers
Ad Disclosure
?
The table below contains links to 3rd party websites of our top partners from whom we receive compensation at no additional cost to you.