How recent Ethereum news affected ETH price movements
As the highly anticipated Shapella upgrade of the Ethereum blockchain approaches and the crypto market shows signs of recovery, the second-largest cryptocurrency, Ether (ETH) has been under increased scrutiny. Here, we bring you a roundup of the top Ethereum news over the past few days. 
On April 4, Ethereum broke out from a three-week consolidation to reach a high of $1,942 before returning to the $1,842 – $1,860 range. At the time, analysts predicted that a drop below $1,842 would result in a further decline of 7% to the $1,700 support. On the other hand, they believed that if buyers drove ETH's price above $1,860, the bullish trend would continue. 
In other Ethereum news, Capital.com brings us a round-up of Ethereum price predictions made as of April 6 by CoinCodex, Gov Capital, DigitalCoinPrice and PricePrediction. CoinCodex predicted that Ethereum could drop to $1,755.53 by April 11 and surge to $2,529.09 by May 7. Overall, the site's technical analysis was bullish, with 23 indicators showing bullish signals while seven sent out bearish ones. 
Gov Capital expects Ethereum to reach $2,425.67 by the end of 2023, $4,874.19 by the end of 2024 and to trade just shy of $7,145.42 at the end 2025. DigitalCoinPrice predicts that ETH's price could average $3,988.31 this year and $4,535.80 in 2024. Using historical data, the site predicts that Ethereum has the potential to reach $19,150.82 in 2030. Keeping up with the bullishness, PricePrediction places Ethereum's 2023 average price at $2,324.98, with $3,378.27 and $5,004.99 for 2024 and 2025 respectively. It estimates ETH's 2030 price at $29,118.95.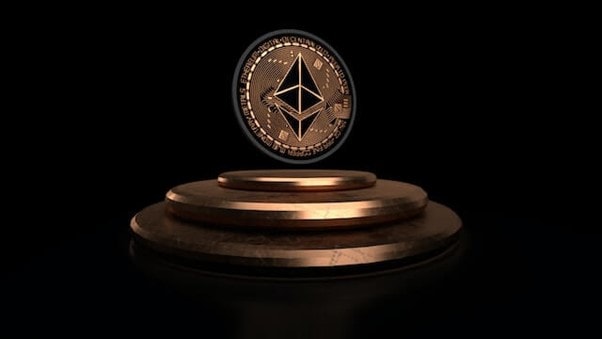 It is important to remember that such predictions are made by algorithms and could change abruptly in response to news and other external factors. Traders are encouraged to do their own research before investing. 
Meanwhile, a recent survey by OKX exchange reveals that the Ethereum community is generally bullish and expects an increase in ETH staking around the time of the Shapella upgrade. The upgrade is scheduled for April 12. OKX surveyed 700 people at the recent ETH Denver conference including ETH traders, investors and network developers.
83% of survey respondents predict that the Shapella upgrade will result in an increase in ETH over the next three months. 68% predict that Ether will reach a new all-time high of over $5,000 by the end of the year. On how Shapella will directly affect ETH's price, 59% expect the price to increase before and after the upgrade while 20% see a period of sideways movement instead. 33% of respondents believe that ETH's price in June 2023 will be over its current six-month high of $2,000 but still below $3,000, its 12-month high. 34% predict that it will be below $2,000, while 33% predict that it will be at least $3,100. 
Regulated Brokers
Ad Disclosure
?
The table below contains links to 3rd party websites of our top partners from whom we receive compensation at no additional cost to you.