Does Bitcoin Have the Potential to Grow in Value? Future of Crypto in 2022 and Beyond
News | October 03, 2022, 9:36 AM | The content is supplied by a Guest author
Cryptocurrency is still a hot topic in 2022. Last year, everything was great for the cryptocurrency industry, with most cryptos, including Ethereum and Bitcoin reaching all-time highs. However, industry changes and regulatory developments have affected the crypto market. And while the price of crypto went to new highs, generally, the cryptocurrency field is still expected to grow at 7.1% CAGR. In 2021, the crypto market registered $1.6 billion, compared to $2.2 billion in 2026. However, the growth hasn't been even. So, what to think about the currencies with the highest value in 2022?
The first half of the year has been terrible, we might say, for the crypto market. Bitcoin and Ethereum, the most popular currencies have been down more than 50%, which is bad news for investors. No one knows for sure, except the experts who say that prices could fall even more. Bitcoin, the world's first and most popular cryptocurrency, along with its cousin, Ethereum, the second most famous cryptocurrency, hit new all-time highs in 2021 and went down below $1,000 in June, the lowest since it ever started. The U.S. government has shown extreme interest in new and effective regulations for the cryptocurrency market. People remain highly interested in investing in crypto, as it's still the hottest topic, not only amongst enthusiasts but in pop culture, too. Thanks to big and famous investors, like Elon Musk, people around the world managed to collect important information regarding the cryptocurrency industry.
In some way or another, 2021 was the breakthrough for crypto, and people need to continue to pay focus and attention to the industry. The industry is still in its infancy, but constantly evolving, which is a great sign that crypto prices will rise soon again. If you are new to the crypto world, you must figure out how to buy cryptocurrency. Indeed, it can be confusing at first. Luckily, there are pretty simple and easy steps to take so you can start investing safely.
Choose a broker/crypto exchange
Create an account and verify it
Deposit money to invest
Place your cryptocurrency order
Store your cryptocurrencies in a wallet or on the exchange
Invest in companies connected to cryptocurrencies
What's Next for 2022?
It's hard to predict where things are going, but shortly, experts predict institutional acceptance of crypto payments. Exact predictions are impossible, but most experts believe in the future of crypto. The U.S. administrators have shown their interest in stabilizing the crypto market, especially after the recent crash. After the catastrophic event in the past several weeks, it's clear that regulation could arise sooner than expected. Market analysts say that the collapse could be due to regulators that are looking to implement more control over the cryptocurrency market.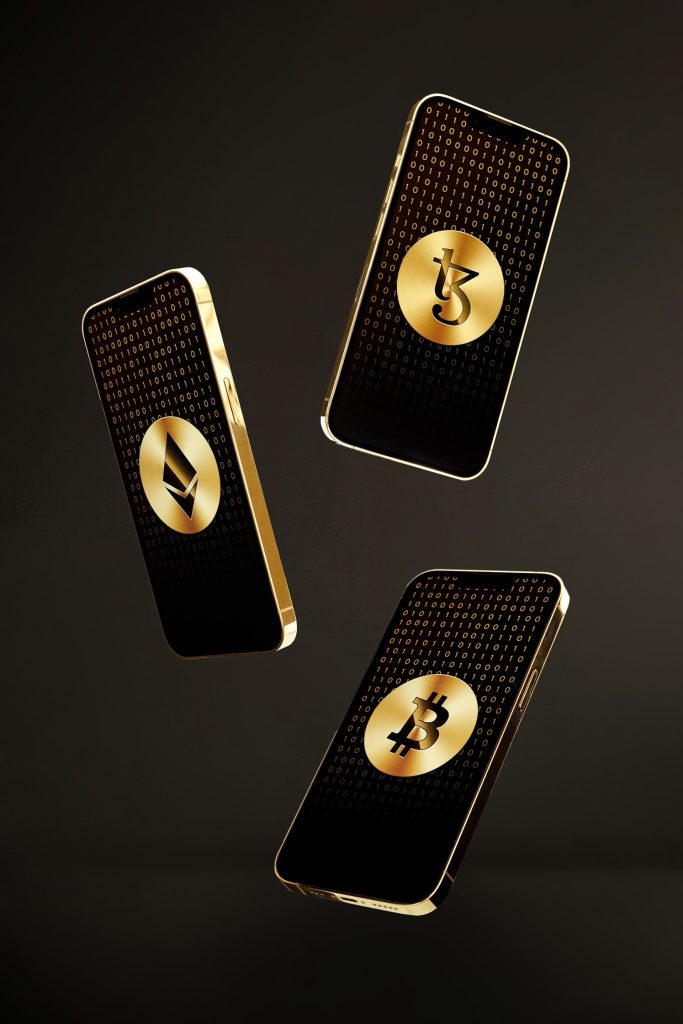 There's still a long way to go, but 2022 has seen a lot of progress; as President Joe Biden himself gave an executive order for government agencies to study more digital assets, which could lead to a more responsible crypto development. The order outlines how the USA should involve with other countries regarding cryptocurrencies.
What these new regulations could mean for investors?
Cryptocurrencies could mean the elimination of a big barricade that currently, operates with no purpose or clear guidelines. Regulating, even more, the crypto industry could mean even more stability in such an extremely volatile market. It has the potential to give long-term protection to investors, reducing or stopping fraudulent matters within the cryptosystem, while providing clear guidance for companies that want to innovate the crypto economy. The crypto industry takes time to be regulated, and governments have to get it right so that people can have the confidence to invest in crypto. The volatility of this market is what makes people lose their money, that's why experts recommend investing less than 5% of your portfolio. Also, ensure you never invest anything you can't afford to lose.
Bigger Institutional Cryptocurrency Embracing
Companies from multiple industries took plenty of interest and are okay with adding cryptocurrencies to their programs. Some companies announced last year that they'd accept Bitcoin payments, or bet on crypto by allowing others to buy on their platforms. Tesla, for example, accepts dogecoin payments, and continues to consider the acceptance of Bitcoin payments, as the company holds crypto assets that are worth billions.
We've seen a lot of tremendous interest and attention regarding crypto and is going to continue to grow the industry even more in the future. Experts predict even bigger global corporations to adopt crypto payments in the next half of the year. We witness institutions adopting crypto, whether we're talking about bank institutions or a big retailer company, like Amazon. This could only develop a rope of reaction to people that hardly accept it yet, making them feel more confident in investing in crypto.
What Does This Means for Investors?
Paying for stuff in cryptocurrencies probably doesn't make sense for most of you right now – but with more and more retailers accepting Bitcoin payments, it may change this image in the future. We are far from that landscape right now, but it will be a smart decision to spend bitcoin on things, services, and goods.
More institutional adoption could rise crypto prices. However, nothing is yet guaranteed, but if you keep your cryptocurrencies as a long-term store of value, and the more demand it will be, the more their value of it will increase. Bitcoin is a good indicator that the crypto market is going towards a positive outlook in the future – the rest of the market trends will only follow Bitcoin. How will Bitcoin go in the long term? It's been a rough start of the year for Bitcoin, but experts predict that Bitcoin will hit $100,000, and if you're questioning if this is true or not, you might consider that it's a matter of when not if.
Regulated Brokers
Ad Disclosure
?
The table below contains links to 3rd party websites of our top partners from whom we receive compensation at no additional cost to you.