The forex market has a problem of scam brokers entering the market every now and then. Many beginner traders end up losing their hard-earned cash to such unprofessional brokers. As such, it is always safe to trade using brokers with years of experience. Such brokers are best suited to keep your money safe. Here are some of the oldest forex brokers in the market.
Sucden Financial
Sucden Financial is one of the oldest forex brokers in the market. Founded in 1973, this company boasts over 50 years of service delivery. However, the company did not launch their website until 2008. Still, it is safe to say that this broker has a very rich history. While they are a forex broker, you can also trade soft and agricultural commodities, metals and energies. Sucden assures traders the best multi-asset execution, clearing and liquidity solutions.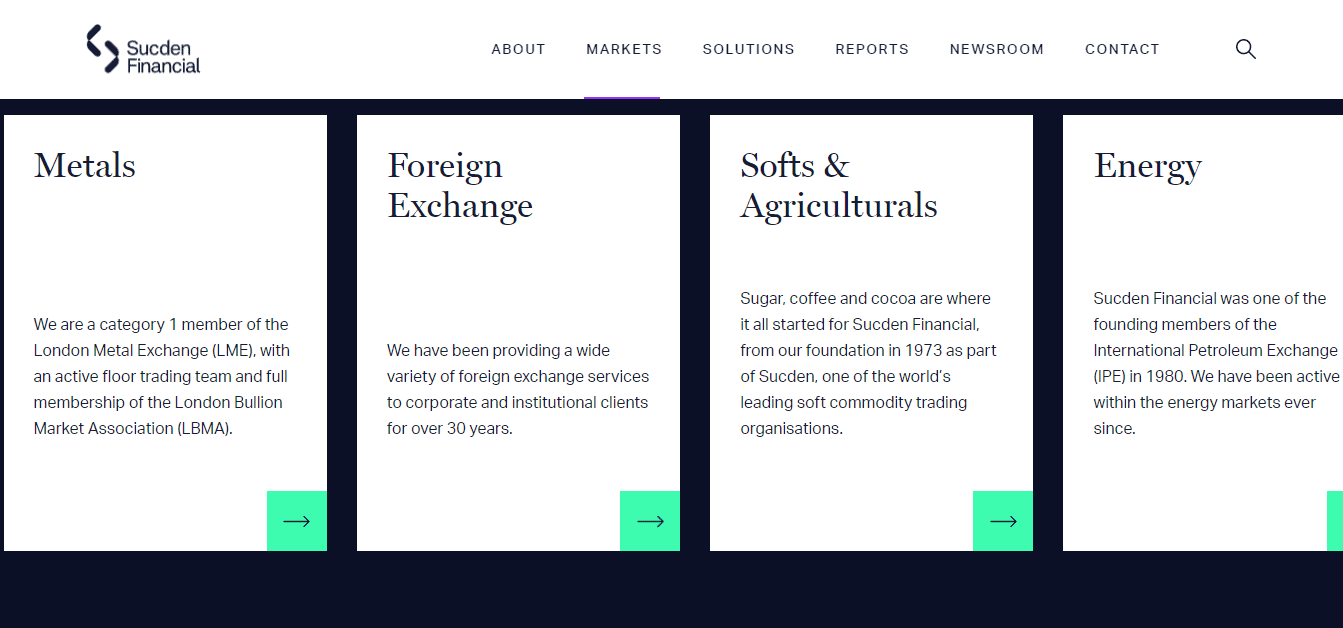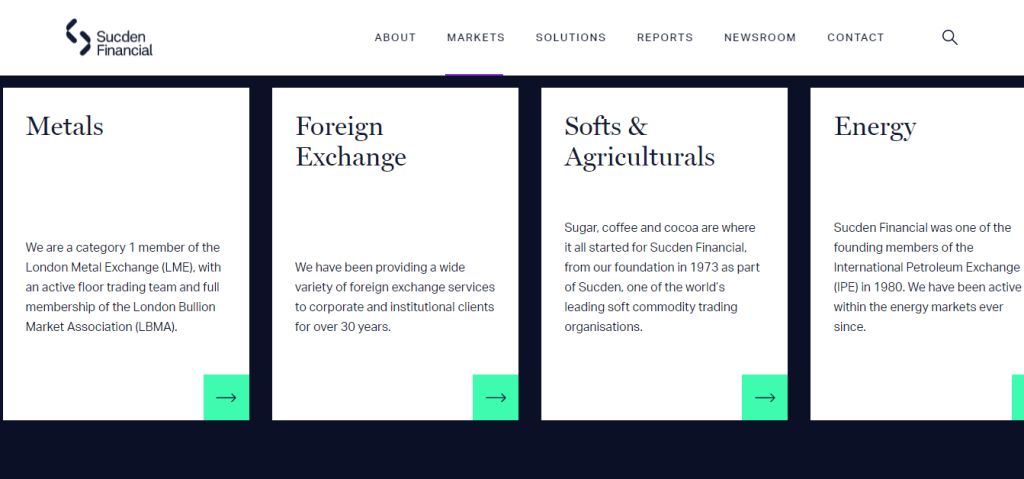 Further, Sucden boasts of providing the best technology to traders. The company takes a hybrid approach to technology. This means it relies on in-house built trading platforms as well as specialist third-party systems. With tight spreads, the traders can enjoy low trade costs on a stable technology. Additionally, traders enjoy 24 hour customer support via phone and email.
Sucden Financial is authorized and regulated by the Financial Conduct Authority (FCA). The company also has a physical office at 60 Great Tower Street, London, EC3R 5AZ. This is assurance that Sucden Financial is a legitimate operation overseen by a financial regulator. Only such companies can keep investors' funds safe. Furthermore, the company keeps traders' funds in segregated accounts.
Sucden Financial enjoys great reviews from customers online. The company has a 4.5/5 rating on ForexPeaceArmy. The customers rave about the quality of service and customer support. However, Sucden Financial does not focus its services on retail clients. They rather target financial institutions, corporates and brokers.
Interactive Brokers
Sucden Financial might be the oldest forex broker in the market. However, Interactive Brokers is yet another forex broker with years of experience in the market. The company launched its website in 1997. However, its history and services go further back than that. The company launched in 1977 under the leadership of Thomas Peterffy who still serves as the chairman. Therefore, the company boasts over 40 years of service.
Interactive Brokers allows clients to trade in a plethora of markets. People can trade in forex, stocks, futures and cryptocurrencies just to name a few. Interactive Brokers assures traders the best trading software in the market. The company provides in-house built trading platforms for both mobile and desktop users.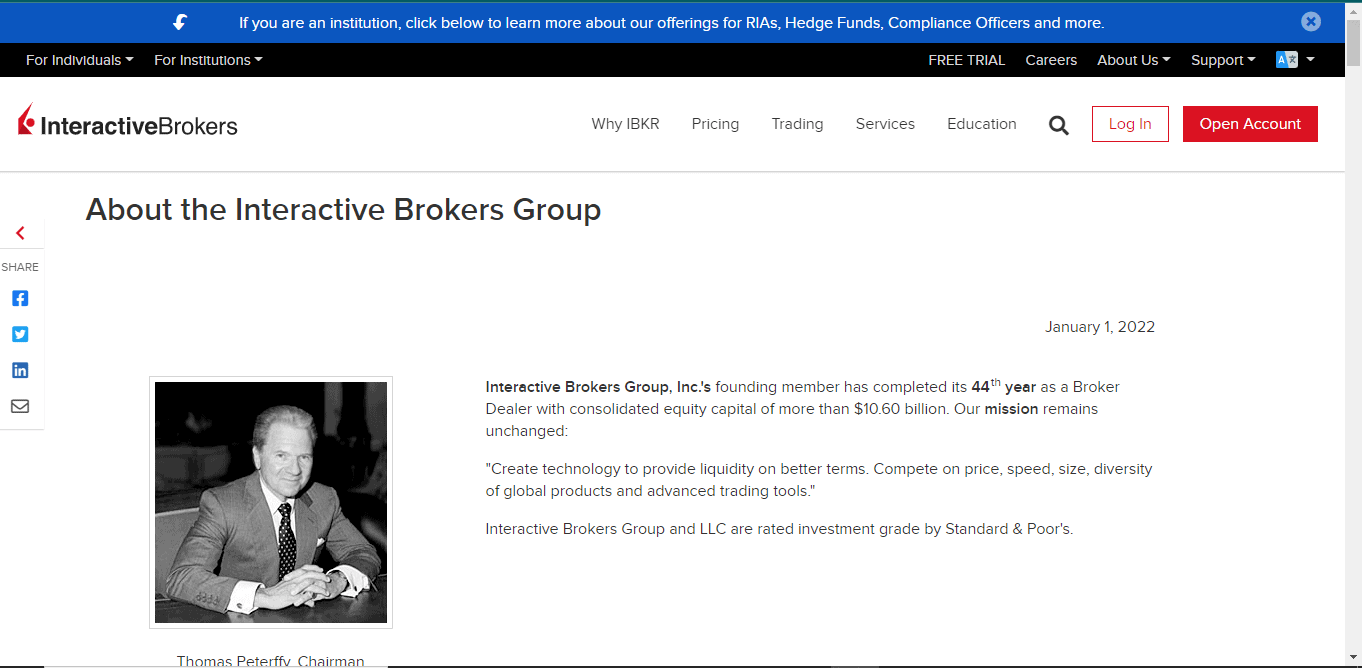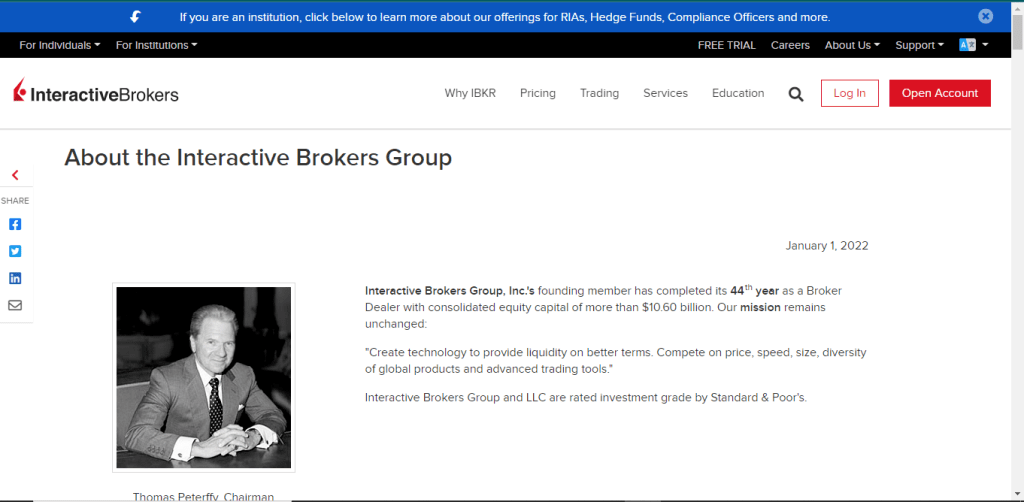 Interactive Brokers receives great reviews online for its low cost trading and low margin rates. Furthermore, this platform is suitable for all levels of traders. This is because the company provides traders with an education section to sharpen their skills.
Even better, Interactive Brokers is regulated by the FSA, IIROC, CFTC and the SEC. These are some of the most reputable financial regulatory bodies. As such, traders can expect only legitimate operations.
Windsor Brokers
The late Mr. Nicolas Abuaitah established Windsor Brokers together with his son, Johny Abuaitah, back in 1988. Now led by CEO Johny Abuaitah, Windsor Brokers boasts over 30 years in the forex market. Over this time, the company celebrates facilitating investors' access to global markets. Windsor Brokers claims to do this by allocating significant capital reserves, providing investors with adequate trading tools and being a broker with strong business ethics.
All evidence points to Windsor Brokers being a reliable and trustworthy company. First, Windsor Brokers is a CySEC, FCA, ACPR and BaFin regulated company. Therefore, we expect all its operations to fall within regulations. Second, the company provides the MT4 trading platform for both mobile and desktop users. This is one of the best trading platforms in the industry. Further, Windsor Brokers provides an education section and analytical data platform. As such, it is suitable for all levels of traders. However, there are mixed reviews from customers online. Most of them complain about the customer support offered by the company. The response time seems to be long and problems are not efficiently solved.
Our Final Thoughts on the oldest FX brokers
Even with experience, choosing a reliable forex broker can be a hit or miss. You should always do proper research before you choose your trading partner. This is because they will be in charge of your funds' safety for a long time. Sadly, even older forex brokers can fail to deliver to your trading needs. We have done some research to find some of the best forex trading companies. The list includes some of the most reliable brokers in the market today. They will offer you professional services without compromise.