The 10 Most Popular Cryptocurrencies on Twitter
Many cryptocurrencies discussions and narratives are happening on Twitter. Whether it's twitter spaces or crypto-related hashtags, the social media platform is becoming a source of hot crypto news events and real-time information on digital currencies developments. Tweets, especially by celebrities, have caused crypto prices to move sharply. For example, Elon Musk's tweets have led to double-figure growth in the value of Shiba Inu and Dogecoin.
Identifying the most talked about crypto might give you an idea of the most in-demand, high-growth potential cryptos that you should follow. This article will explore the most popular virtual currencies on Twitter in terms of hashtag volume and followers.
Let's delve right in.
(The whole article can be seen in the following video that has been created with Dukascopy TV collaboration.)
1. Binance Coin
Binance was launched in 2017 and is the fourth-largest crypto by market capitalization. The blockchain supports smart contracts and Dapps. BNB, the native currency of Binance exchange, is used for paying transactions in the crypto exchange and boasts a $1.5 billion daily volume. Binance has attracted a following of 7.5 million people on Twitter. It is one of the most discussed cryptocurrencies, with the #Binancesmartchain gathering around 500 tweets and retweets every hour. According to the Lunarcrush, Binance Coin has a social volume of 10980 and 5.68 million social engagements. Crypto academy predicts that the number of Twitter followers will exponentially increase with the increased interest for BNB.
2. Bitcoin
Bitcoin doesn't require much introduction. It was the first cryptocurrency created in 2009 and happens to be the most popular and largest cryptocurrency. The name is synonymous with cryptocurrencies in some quarters. The cryptocurrency twitter handle has 4.5 million followers. Additionally, Bitcoin is by far the most popular crypto topic, with a total of over 8000 tweets and retweets every hour. About 48 million twitters users view the #bitcoin hashtag every hour. Lunarcrush reports that social volume exceeds 400 000, while social engagements are more than 1.7 billion.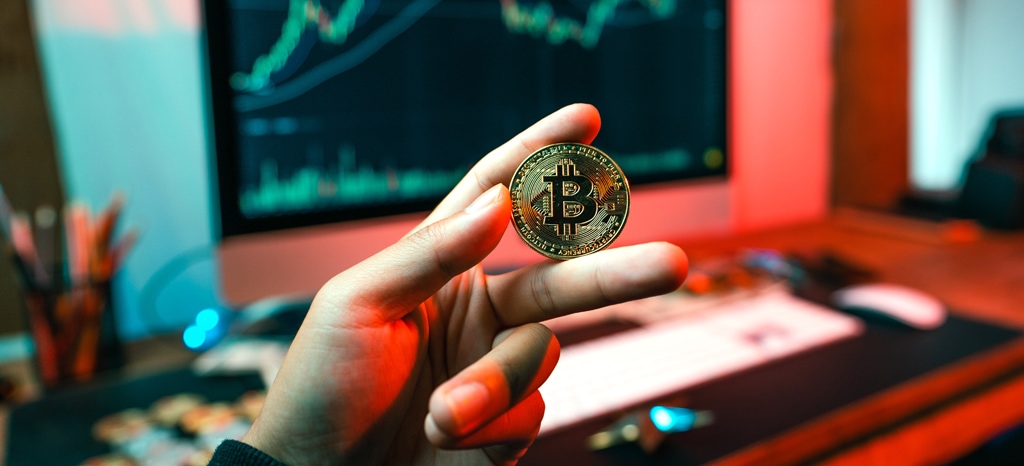 3. Dogecoin
Dogecoin was among the most in-demand memes coins in 2021, gaining over 3000%. Interestingly, Elon Musk's tweets caused substantial growth. In December, the coin surged about 40% after Elon Musk tweeted that Tesla would accept Dogecoin payments for its merchandise. Dogecoin has a following of 2.9 million people on Twitter. In addition, the #dogecoin hashtag has 600 tweets and 600 retweets every hour, reaching over 5 million viewers. The trendy topic is usually accompanied by #dogecointothemooon, with Lunarcrush reporting over 155 million social engagements.
4. Shiba Inu
Shiba Inu is yet another dog-themed meme coin that recorded 49000000% annual growth, one of the highest in 2021. This growth attracted massive popularity. Shiba Inu has a massive fan base of 2.7 million Twitter followers. Lunarcrush data shows that the meme coin boasts a social volume of 46.58 and 39.27 million social engagements on Twitter.
5. Ripple
Ripple is a blockchain-based digital payment that facilitates international payment in real-time. Hundreds of financial institutions are using Ripple to provide an international payments experience. It has grown significantly over the years and is currently the eighth biggest cryptocurrency. Ripple's official handle on Twitter has 2.4 million followers. The crypto has garnered over 9.52 million social engagements thanks to this huge following.
6. Ethereum
Ethereum is the largest cryptocurrency with real utilities. It has gained popularity due to its excellent use cases, including supporting non-fungible tokens, decentralized finance, and metaverse platforms. Ethereum's official handle on Twitter has 2.1 million followers. The most popular Ethereum-related hashtag is #eth, with a visibility of 13 million and 3000 unique tweets per hour. The tweets exceed 3600 for the same period.
7. Solana
(28-ST) Solana, just like Cardano, is in the league of Ethereum killers. It caught the attention of crypto investors after launching non-fungible tokens -NFTs. Solana's Degenerative Apes NFTs caused a frenzy in the crypto space after selling for over $1 million per piece. It became one of the most adopted cryptocurrencies, with over 400% growth in 2021. Some crypto experts believe SOL could overtake Ethereum. Solana topics on Twitter have a social volume of 15400 and 17.25 million social engagements. The crypto has garnered 1.4 million followers on Twitter.
8. Safemoon
Safemoon is a decentralized blockchain platform with a community-based approach. The crypto projects are designed to ensure safe gains and evade high volatility. It provides rewards and an LP acquisitions feature that distributes half of the 10% transactions fees to the crypto holders. This discourages selling en masse, which would result in massive dips hence keeping the coin stable. The platform has launched an enhanced version - Safemoon 2.0. The crypto has become darling to investors, especially those with long-term prospects attracting a following of 1.4 million people on Twitter. #safemoon records over 500 tweets per hour. Boasting 59.21 million social engagements, it has the sixth strongest crypto social dominance on Twitter.
9. Cardano
Cardano is one of the "Ethereum killers" cryptocurrencies. It aims to dislodge Ethereum from the top spot of altcoins with utility. Cardano's most applicable feature is supporting smart contracts and decentralized applications. Cardano projects are unique because they are scientific and based on peer-reviewed academic research. The digital currency is a popular topic on Twitter. The hashtag #cardano has over 500 unique tweets, while #ADA records 260 unique tweets every hour. Cardano's Twitter social volume is over 32300, while social engagement is 61.81 million. The Cardano community comprises over 1.2 million Twitter followers.
10. Polkadot
Polkadot is the last cryptocurrency on our list and coincidentally the 10th largest cryptocurrency by market capitalization. The virtual currency has 1.1 million followers on Twitter. As per Lunacrush reports, the crypto has 10.17 million Twitter social engagements. The blockchain platform gained massive popularity due to the interoperability feature, which allows the transfer of data and assets between different blockchains. It also has one of the least carbon footprints making it endearing to environment-conscious investors.
Final Words on the Most Popular Cryptocurrencies on Twitter
Cryptocurrencies are a buzzword on social media. Twitter is among the platforms where crypto investors drive discussions about digital tokens. Some of the discussions are happening on Twitter spaces, while others are through hashtags and trending topics. Tweets, especially by influential people, have seen prices surge massively. Therefore, watching which crypto is most talked about on Twitter is crucial. If you want to follow discussions about the popular cryptos on Twitter, the list above will help you get started. Because of the dynamicity of the crypto market, the order of the coins in the list might change in the future (and new ones might replace some of the coins from the list).
Regulated Brokers
Ad Disclosure
?
The table below contains links to 3rd party websites of our top partners from whom we receive compensation at no additional cost to you.