Top 7 Cryptocurrencies With The Most Potential To Grow In Value
Cryptocurrency is still a hot topic in the mainstream media. 2021 has been particularly great for digital currencies, with many cryptos, including Bitcoin, Solana, and Ethereum, reaching all-time highs. Additionally, institutional adoption and industry regulation developments have significantly affected the crypto market.
All the while, the price of cryptocurrencies has proliferated to new highs. In general, the crypto industry is expected to grow at a 7.1% CAGR from $1.6 billion in 2021 to $2.2 billion in 2026. But the growth has not been uniform. The value of some digital currencies has increased seismically and is expected to grow at a faster pace. So what do we think are the virtual currencies which have the highest growth potential?
Cardano (ADA)
Cardano's creation is based on extensive peer reviews and experimentation from mathematicians, cryptography experts, and engineers. The digital currency uses a proof of stake model, which is a thousandfold more efficient than Bitcoin's proof of work. It stands out among peers using the proof of stake model and is one of the digital currencies in the league of "Ethereum killers."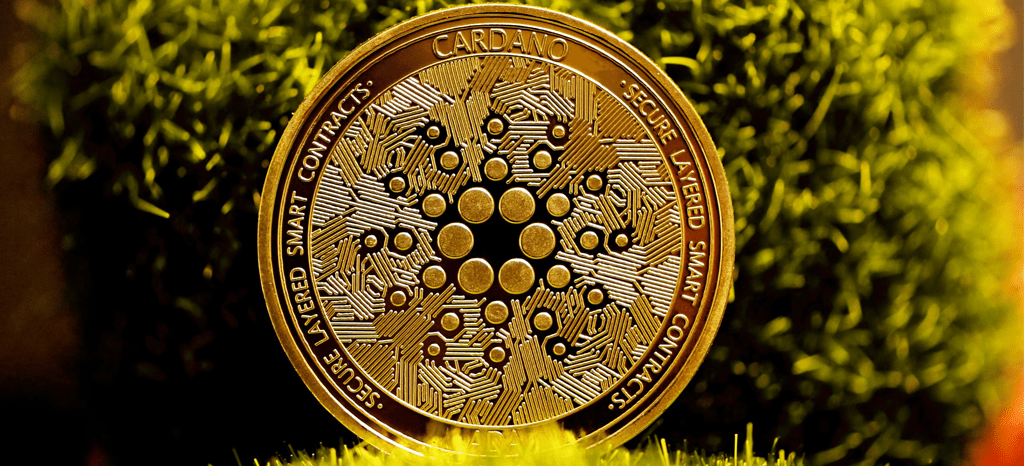 Cardano offers developers a platform for developing decentralized apps and smart contracts, which can go a long way to curb fraud and enhance legal contract tracing and chain interoperability. This utility has made it endearing to developers and hence the massive increase in value. To be precise, it rose from $1.06 in July to a high of $2.97 in September. William Noble Token Metrics Chief technical analyst says their target price for ADA is $3.50.
Bitcoin (BTC)
At the beginning of the year, JP Morgan predicted that the price of bitcoin could hit $146000. You might be wondering, what will push the value of the pioneer current to scale the new heights? First, Bitcoin has the first-mover advantage. In addition, it has benefited massively from institutional adoption, with global companies gradually accepting the digital coin as a means of payment. At some point, Tesla was accepting bitcoin payments. Tech giants like Square have invested significantly in Bitcoin, with payment companies such as PayPal planning to integrate Bitcoin into their system. Last month, El Salvador became the first country to make bitcoin the legal tender. All these factors point to a likely increase in demand for Bitcoin digital currencies. It should not come as a surprise, that Bitcoin has one of the highest trading volumes each day as recorded by crypto platforms.
Ethereum (ETH)
While Bitcoin has been regarded as the maestro of the cryptocurrency market, Ethereum is gradually emerging as the force to reckon with. It has been eating away the shrinking market of Bitcoin. While Bitcoin's market share has fallen from 70% at the beginning of the year to 45% in 10 months, Ethereum has increased from 10 to 18%. Some experts predict that Ethereum could eventually overtake Bitcoin to become the leading cryptocurrency.
Ethereum is among the leading platforms for creating decentralized apps and smart contrast enabling developers to create and run their tokens safely, without downtime and control from third parties. In 2021, the cryptocurrency transitioned from proof of work to proof of stake. This model is energy efficient and will help increase the transaction speed. Therefore, Ethereum is likely to become the crypto of choice to developers and Dapps users, significantly boosting its value.
Tether
Tether is currently the fifth-largest cryptocurrency by market capitalization. It is perhaps the most stable digital currency because the US dollar backs it. For every Tether, there is a US dollar at the Federal reserve bank. It, therefore, smooths out the volatility associated with other cryptocurrencies.
The whole idea behind the digital currency is to enable people to use fiat currencies digitally. Put differently, Tether provides a link between the worlds of fiat and digital currencies. The stability of Tether makes it endearing to crypto investors that could boost its adoptions and value in the future.
Solana
Solana is one of the crypto shakers and movers. It has grown over 10000% in a few months, rising from a modest 1.5% to over $200. This growth is primarily caused by its ability to support the development of DeFi or DApps. It is also developed using an easy-to-use Rust programming language. In addition, Solana's transaction speed and cost are far much lower than Ethereum's. In fact, Solana is categorized among "Ethereum killers."
One of the major causes of Solana's price increase is the demand for NFT's. Recently the blockchain network rolled out Degenerative Apes NFTs, which have fetched millions of dollars. More and more developers are moving to Solana to develop non-fungible tokens. With a growing demand for Solana-based NFTs, the value of the virtual currency is expected to increase, the coin has recently surpassed Cardano and is aiming to overtake Binance Coin and eventually Ethereum.
XRP
XRP is a cryptocurrency owned by Ripple and runs on the Ripple Network (RippleNet). It has grown over 12000% over the last nine years to become the 5th largest cryptocurrency. So why does XRP have massive growth potential? XRP is not an ordinary digital currency. It simplifies financial payments by offering a top-notch international payment solution currently used by hundreds of financial institutions spread across 55 countries. Its greatest partners include American Express, Moneygram. In July, XRP partnered with SBI Remit.
XRP is secure, practically free, and instant. According to Forbes, Transactions take about 5 seconds and cost a nominal standard fee of $0.00001. As more financial institutions and people adopt XRP, its value will continue to grow. It is one of the biggest competitors of SWIFT.
Polkadot
Polkadot is yet another impressive cryptocurrency. It connects permissioned and permissionless blockchains. It is similar to Ethereum to the extent that it allows developers to create their decentralized applications on the Polkadot network. However, in the Ethereum system, the developers must create their own security systems.
Polkadot is a bit different and in some ways certainly also better. It introduces a concept of shared security where the developers use the Polkadot security system in their Polkadot-based blockchains. This parachain or parallel blockchain allows the interoperability of various networks. This feature could significantly boost its adoption and, in turn, its value.
Parting Shot
Crypto investors have enjoyed a sweet bullish run in 2021 and it does not seem like the trend is likely to end. However, it is imperative that you choose digital currencies with the most potential to have a good chance of succeeding in the ever-changing market.
Regulated Brokers
Ad Disclosure
?
The table below contains links to 3rd party websites of our top partners from whom we receive compensation at no additional cost to you.