Binary options trading guide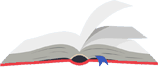 With our binary options guide, you can't ever get lost in the world of binary trading! We provide the best trading tips which are sorted out according to your current knowledge of trading.
We try to add on TradingBeasts.com as many helpful articles as possible, however, some of you might be even overwhelmed by them and you might not know which article to read first. Therefore we have decided to facilitate orientation of these articles by making a binary options guide. Our guide will provide you with the best trading tips which should help you to get on the right track in order to successfully trade.
In the first stepping stone, you will find tips for newbies and beginners where we explain the basics of binary trading, along with practical demonstrations of simple trades. The second part of the guide is already focused on what types of binary strategies we have got and which programs we can use for technical analysis. In the third part of our Binary options guide, we will introduce you to some of the strategies we use ourselves when we trade. This part is designed for traders which already have knowledge of the two previous levels.