Crypto Staking - Overview, Examples, Advantages
News | Dezember 24, 2022, 2:00 PM | The content is supplied by a Guest author
Crypto Staking is an alternative way to earn interest on cryptocurrency for holders of PoS cryptocurrencies. Unlike regular Proof-of-Stake currencies where holders receive direct interest by letting their wallet online, crypto staking requires users to run a master node of a specific cryptocurrency in order to receive the interest payments. Furthermore, keeping updated with crypto price alerts is a must as well. Suddenly these terms are becoming a hot topic but you still don't know exactly what they are and how it all works.
This blog post will break down everything in Crypto Staking for you, we'll discuss the definition, examples, and advantages of Staking.
What is Crypto staking?
Crypto staking is the process of temporarily "locking up" a chunk of your coin to support a blockchain platform. Crypto staking is the process of earning interest on your cryptocurrency by lending it to a network. In other words, you can earn passive income from your cryptocurrency holdings. Owning cryptocurrency is like giving up ownership of an asset in exchange for a chance to add a block of ledger entries and get paid.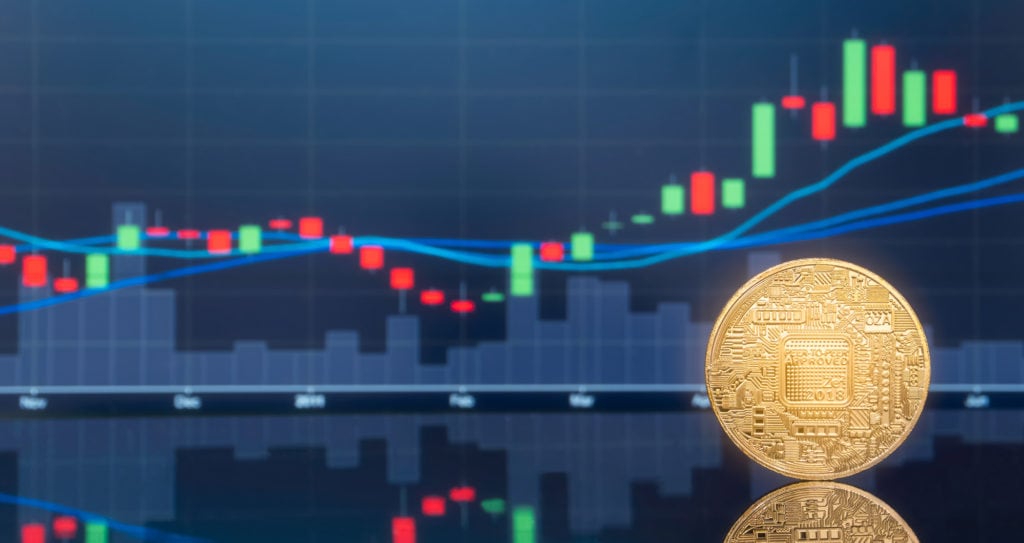 What is the process of staking?
Staking is the process of validating transactions on a blockchain network. Because blockchains are "decentralized," they don't rely on a single party or institution to verify new activity. Rather than storing recent transactions in a large database, users group them into "blocks" and submit these to an unchangeable archive. A transaction fee is paid in cryptocurrency to users whose blocks are accepted.
Staking is a technique for guarding against fraud and mistakes in this procedure.Users put their own money on the line when they suggest a new block or vote to accept one, encouraging other users to follow the rules.
How do you stake Your coins?
Based on level of technical, economical, and analytical involvement, there are a variety of ways to begin staking cryptocurrencies.
You can choose to have a third party validate payments on your behalf, or you can do it yourself by running a software program. In a crypto staking network, token-owners can make their tokens available for other users to verify transactions and earn rewards.
Employing a transaction
Using an internet tool to stake your coins for you is the easiest method. You can use fiat money to buy cryptocurrencies on several well-known exchanges, in return for which they provide staking.
Pool membership
If you can't stake your own tokens or locate an exchange that will do it for you, you may enter a pool run by another person. In order to use the validator's pool you will probably need a crypto wallet.
A validator's training
It can be hard to manage your own stake structure. To access the entire transaction history of a blockchain, a computer needs to have both the right software and hardware. It could also possess a high barriers for entry.
Example of Crypto Staking to get better idea
The American corporation Coinbase runs a platform for cryptocurrency exchange. It offers high APYs to savers who deposit money into their accounts. It offers 2.60% APY for Cardano (ADA), 3.28% APY for Ethereum (ETH), and 4.00% APY for Solana (SOL). People can stake for only a limited number of days and with specific amounts. If they maintain it throughout that time, they will be given the award. Otherwise, people will lose interest in it. Investors should be wary of any claims about the best crypto staking profits.
Advantages of Crypto Staking
Staking has many advantages over trading and investing. The main benefits are:
Passive earnings
If you want to invest in a cryptocurrency and hold on to it, staking is an option that can help you earn more of the coin. This is based on how much they staked and how long they staked it for. A person receives a greater return the higher and longer they rise.
Supporting deserving initiatives
Staking helps to promote a blockchain network's efficiency and security. Staking strengthens the blockchain's resilience against attacks and enables high transaction volume.
Greater environmental benefit
Blockchains that employ proof of work (PoW) demand a significant amount of processing strength and speed to run. In order to receive a payoff from their investment, investors must be able to work through difficult mathematical problems. Staking allows one to get around the issues with the PoW consensus technique.
What crypto should You stake?
Some of the most used staking coins are indicated following. The interest rates are reviewed annually and are variable:
Cosmos (interest rate of 7.2%)
QTUM (interest rate of 4%)
Decred (interest rate of 9%)
Komodo (interest rate of 5%)
Tezos (interest rate of 7%)
ZCoin (interest rate of 14%)
ICON (interest rate of 19%)
Conclusion
All in all, Staking can be a rewarding experience even if you don't make a bunch of money. You'll get the satisfaction of seeing your coins grow and realizing that you're helping to operate a decentralized currency that may one-day power the world. So go out there, buy some coins and participate in staking. If you're lucky, this guide has given you plenty of ideas on how to set yourself up for success.
Moreover, Margex is a trading platform that allows you to trade Digital asset. It provides the best user experience for traders, offering an intuitive and simple to use interface. In terms of learning how to trade with leverage, Margex is a great exchange for beginners. You won't find any complicated features or distractions here.
Regulated Brokers
Ad Disclosure
?
The table below contains links to 3rd party websites of our top partners from whom we receive compensation at no additional cost to you.