PAMM stands for Percentage Allocation Money Management. These are accounts that allow investors to assign their investment to an account manager to trade for profit. Usually, the account managers have more trading experience and better trading strategies. The PAMM forex accounts are best suited for beginners or people with no time to trade but who want to invest in financial markets.
Today, we will look at some of the best forex PAMM account brokers and the trading conditions they offer. We will also look at their regulatory status and trading fees. But first, we look at the advantages and disadvantages of PAMM accounts.
Advantages of PAMM Accounts
PAMM accounts allow traders lacking the time and experience to invest in online financial markets.
These accounts make it easy to find an account manager online.
They are a good way to earn some extra investment capital.
PAMM accounts allow account managers to trade using larger capital.
Investors can split their capital among several account managers.
Disadvantages of PAMM Accounts
Larger trading capitals can result in larger losses.
The profit a trader gets depends on the success of the account manager.
Our Criteria for Selecting the Best PAMM Account Forex Brokers
In this review, we will be looking at four key features to make our selections. These include:
The availability of a PAMM account.
The regulatory status of the broker. We always present brokers that have regulations from reputable organizations.
Availability of assets. The best brokers in the world will always feature multiple market instruments to cater to all kinds of traders.
Spreads and other fees. The cheaper the cost of trading, the better it is for traders.
Now that we got that out of the way let's look at some of the world's best Forex PAMM Account Brokers.
FP Markets
FP Markets features dedicated PAMM accounts for clients who want to assign a money manager to trade for them. This software allows investors to be part of a set of sub-accounts that are traded together by a single account manager. FP Markets also allows clients to assign their investments to other traders via their social trading program. Here, you can find and choose the most successful traders whose trades you can follow. FP Markets calls these account managers providers. On their ratings page, you will find the rank of these providers based on their profitability over a given period, their complete trading history on FP Markets, and their overall performance.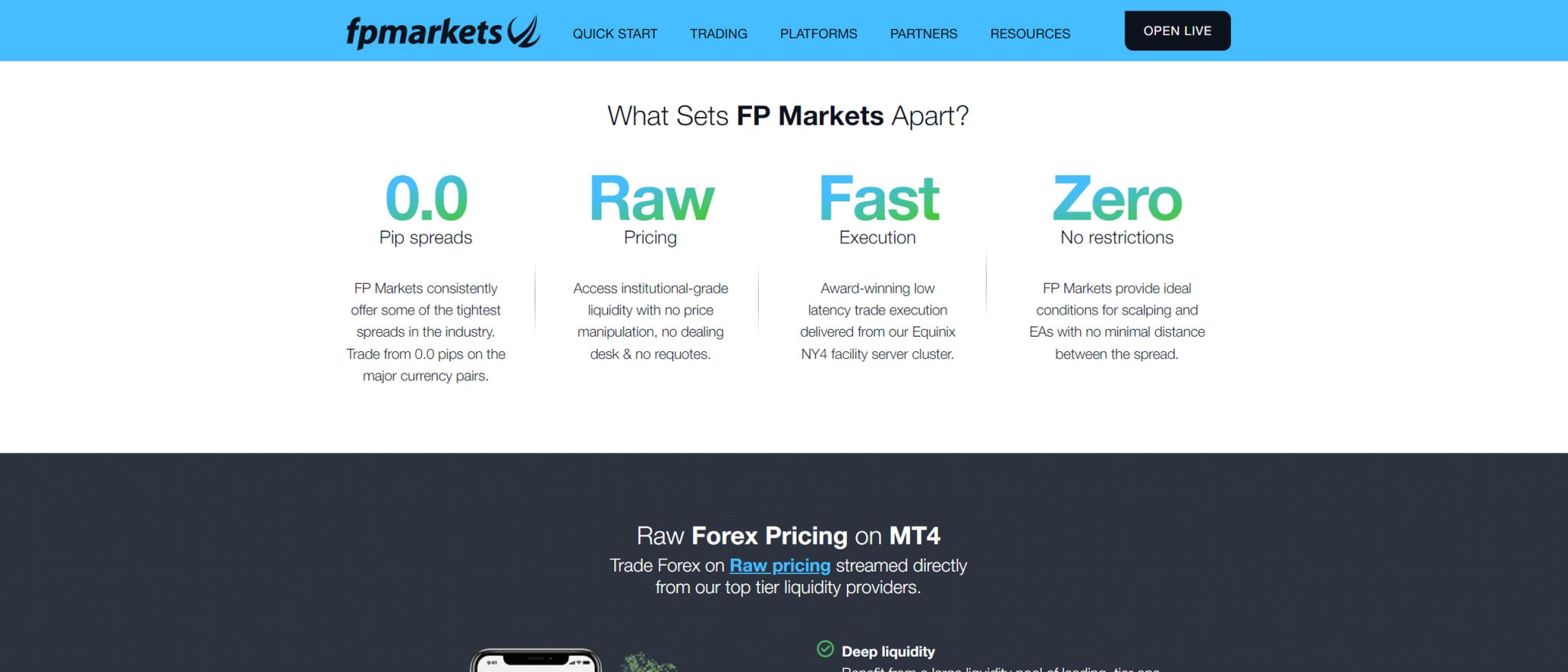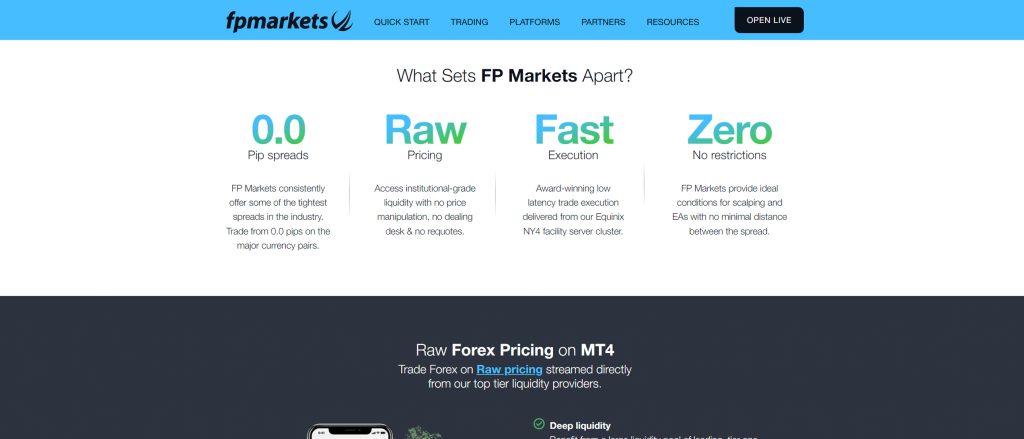 Some of the popular markets you can trade on FP Markets include forex currencies and CFDs in shares, metals, commodities, indices, cryptocurrencies, bonds, and ETFs. In total, there are over 10,000 tradeable assets on FP Markets, including over 60 different currency pairs and 11 different crypto assets. This is a great platform to diversify your portfolio. A common characteristic of tier-one brokers in the market is having regulations from reputable organizations. Luckily, FP Markets fits this characteristic as the company has regulations from two of the best watchdogs in the market. These include the CySEC and the ASIC. These top-tier regulators ensure companies follow strict policies before handing them a license.
The spreads on FP Markets can be favourably low. On the standard account, they can go as low as 1.3 pips for major currency pairs. In contrast, the Raw ECN account features spreads from 0.0 pips with commissions and overnight swap fees.
79.39% of retail CFD accounts lose money
AvaTrade
AvaTrade also offers a PAMM account in the form of copytrading on their DupliTrade system. This system allows traders to automatically duplicate the actions of expert traders directly into your AvaTrade trading account. The experts available to copy from on AvaTrade have been selected based on their trading history and performance. You can pick and choose the expert that best suits your trading needs.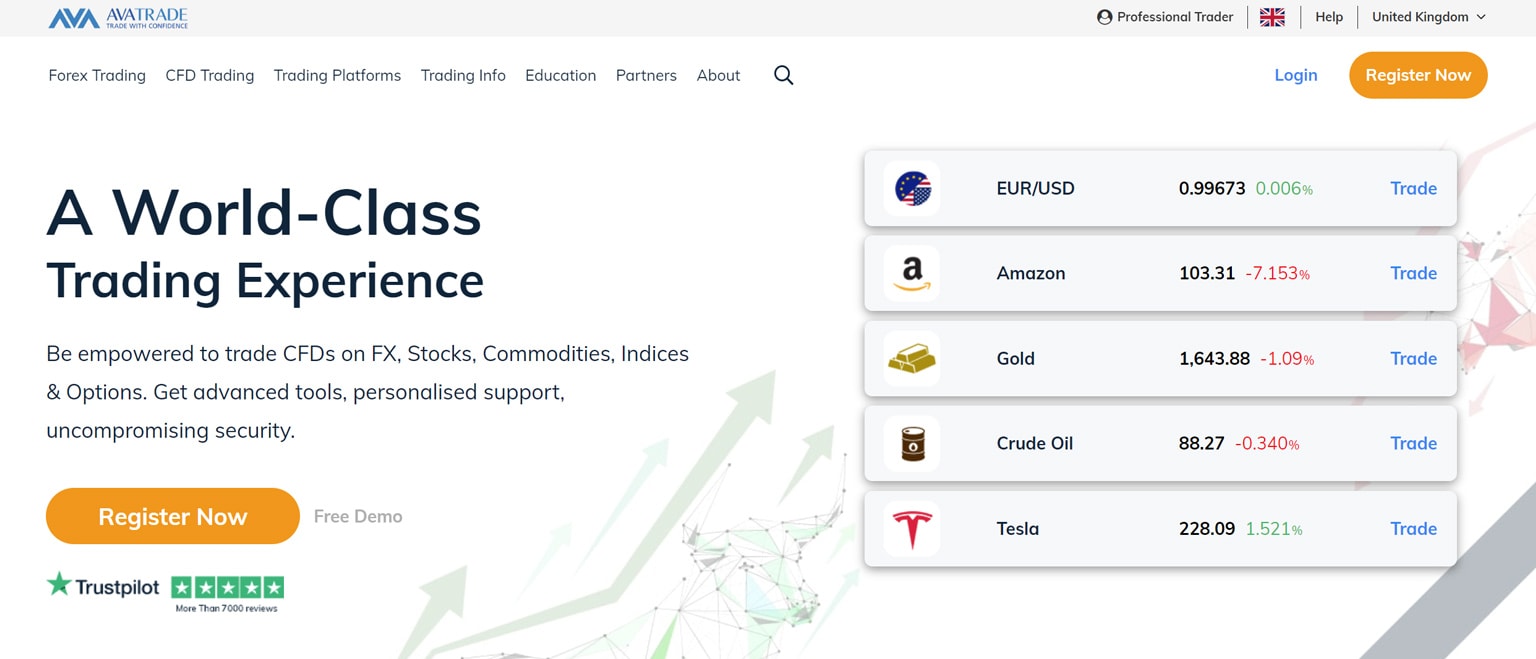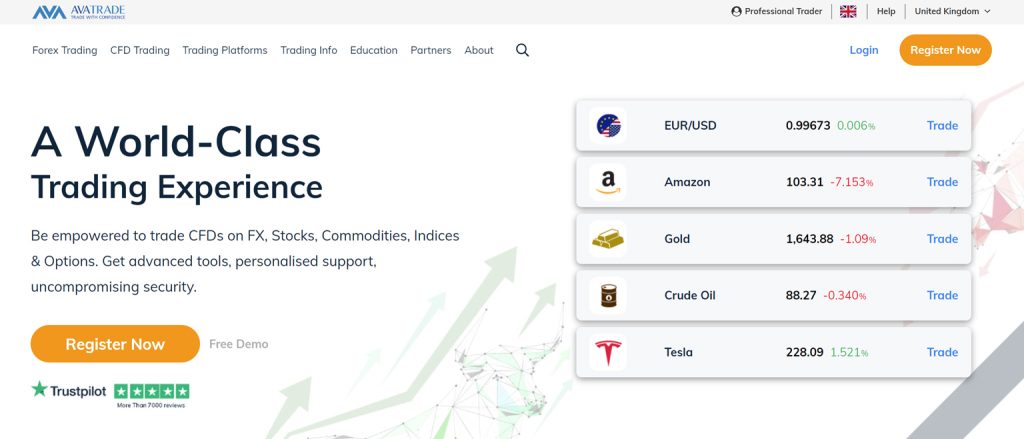 There are a variety of trading instruments you can invest in on this platform. Clients can invest in CFDs on forex, cryptocurrencies, stocks, commodities, indices, bonds, ETFs, and vanilla FX options. This is a great way to invest in financial markets for traders lacking time and experience. However, you need a minimum investment of $2,000 to use DupliTrade. Luckily, AvaTrade provides two of the best trading software on the planet. Clients can run their accounts on both the MT4 and MT5 platforms. Additionally, AvaTrade features some of the lowest spreads on the market. Traders can invest on spreads as low as 0.9 pips for some major currency pairs. However, these spreads are variable and are lowest on the most popular assets.
Finally, AvaTrade is a regulated broker in many jurisdictions. It is one of the best brokers in Ireland under the strict regulation of the Central Bank of Ireland. AvaTrade also has regulations by the BVIFSC, the ASIC, the FSCA, and the CySEC, among others. Regulation is a good sign that a broker is committed to following the rule of law.
76% of retail CFD accounts lose money
OANDA
OANDA allows clients to connect their accounts to external programs and assign an account manager to run their accounts. This is one of the best systems for clients who want account managers to trade on their behalf. Better yet, investors will be trading with a reputable broker with ample regulations. OANDA is regulated by the NFA and CFTC in the US, the FCA in the UK, ASIC in Australia, and the IIROC in Canada.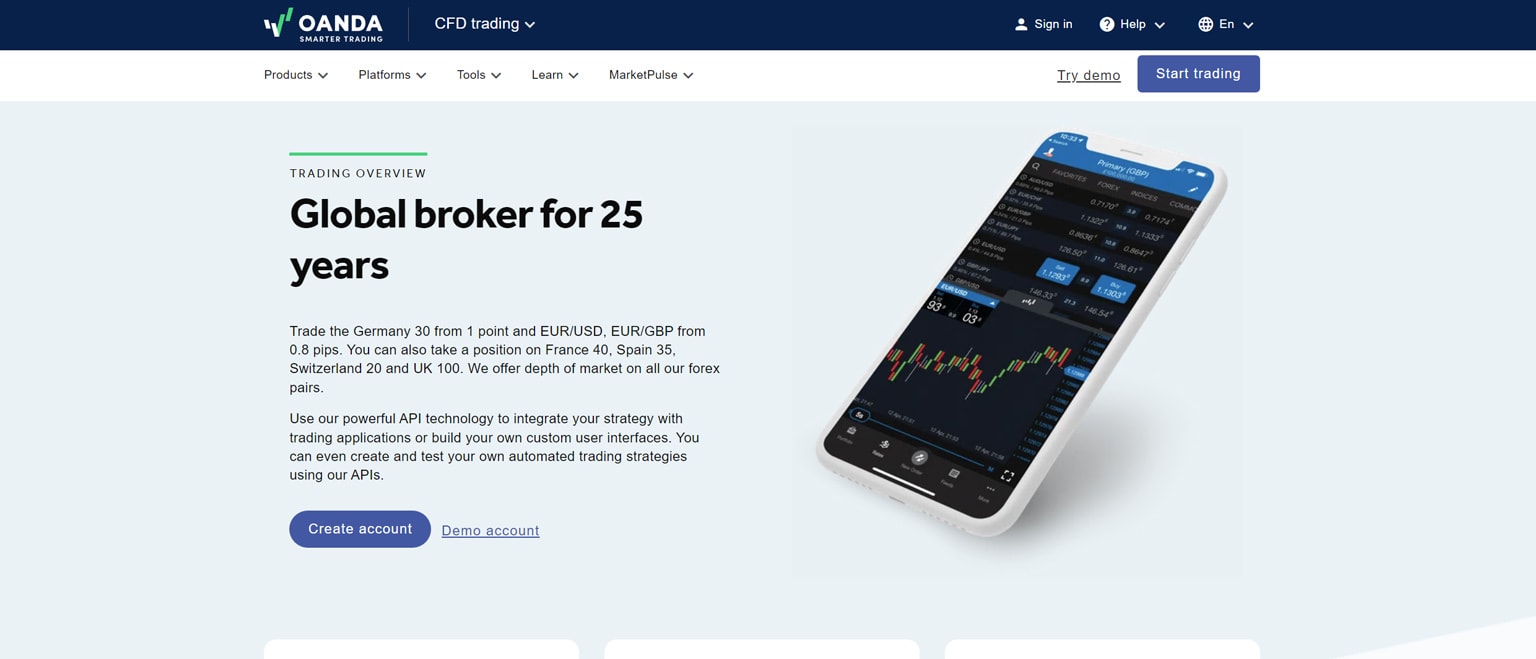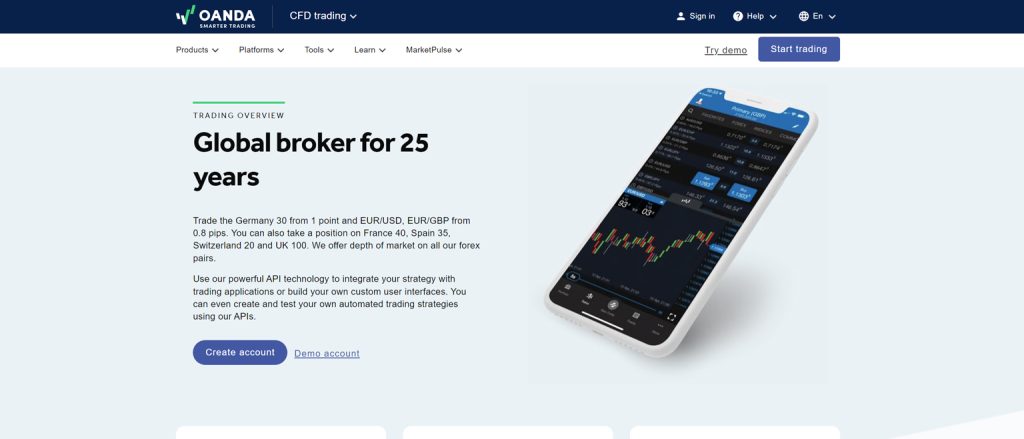 We also rate OANDA as a tier-one platform due to its collection of trading instruments. Here, you have access to over 71 different currency pairs, 11 commodities, and 7 indices. This allows clients to invest in multiple markets at the same time as a way to diversify their investments. The spreads on this platform are relatively low, starting from 1 pip for some major currency pairs. There is also an overnight financing charge for positions open at 5 pm Eastern Time. This charge varies depending on the asset a client is trading.
InstaForex
InstaForex also offers clients an opportunity to invest in financial markets via a PAMM account. This account opens up an opportunity for account managers to manage investments in one account. On the other hand, it allows investors to yield profits without trading. Account managers receive a small percentage of profits from the accounts they manage, earning additional income. Automatic trading is probably one of the best features of PAMM accounts. On InstaForex, clients can automatically trade in several markets with over 200 tradable assets. The markets available include the forex, shares, indices, metals, oil and gas, commodity futures, cryptocurrencies, and instafutures. Clearly, InstaForex supports the diversity of investors.
Furthermore, this platform features a variety of trading accounts. These include the two-cent accounts for clients who want to invest small amounts at a time. The spreads on InstaForex depend on the account a user is on. There are two main spread-based accounts, the Insta.Standard and the Cent.Standard accounts. The spreads on these accounts range from 3 to 7 pips.
Pepperstone
Pepperstone is a regulated broker with regulations in multiple jurisdictions, including the UK, Germany, and Australia. In the UK, the company is regulated by the FCA, in Germany by BaFIN, and in Australia by the ASIC. These are some of the best regulators in the market today, giving Pepperstone a good reputation among traders.
This broker also allows clients to assign their investments to account managers to invest for them. The DupliTrade technology allows investors to duplicate the moves of expert traders on Pepperstone. However, Pepperstone does not own this technology and takes no responsibility for the signals provided and the resulting trades. Still, this is a good way to tap into the expertise of successful traders and build your knowledge and gain an understanding of pro techniques.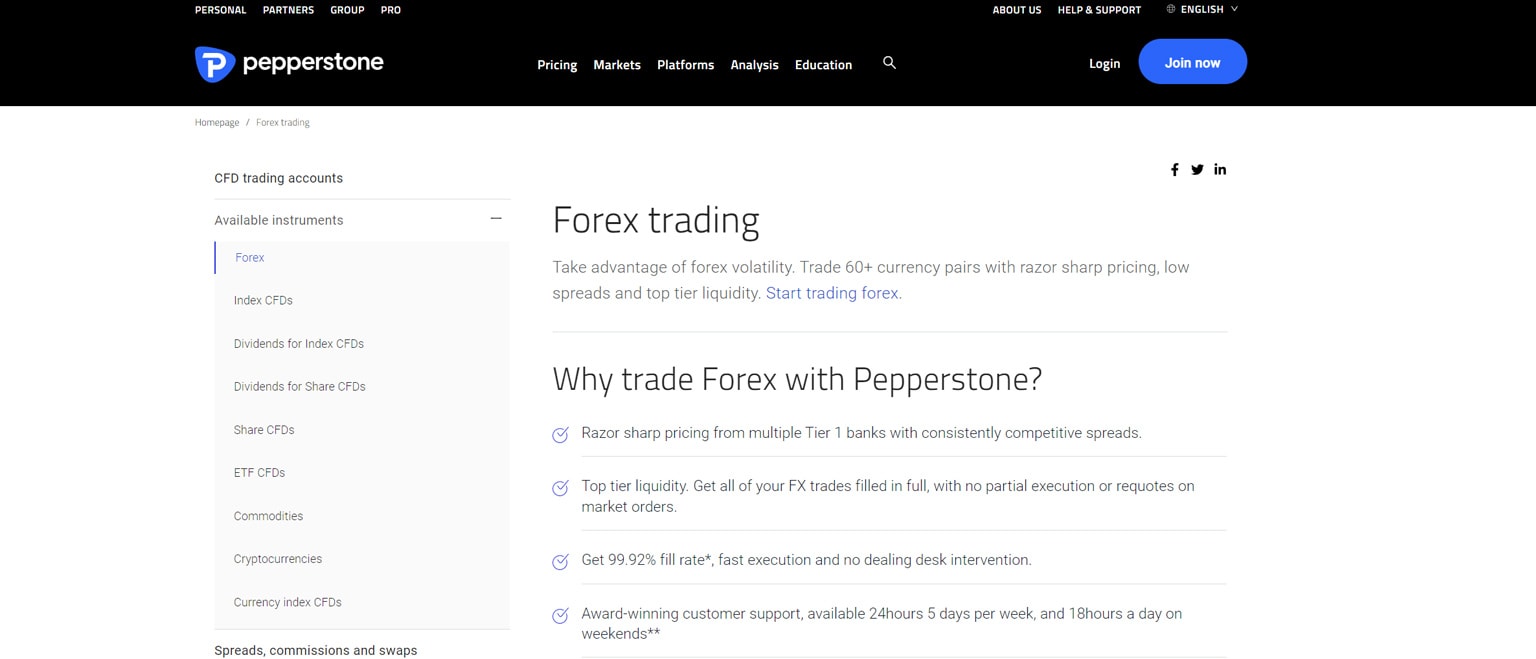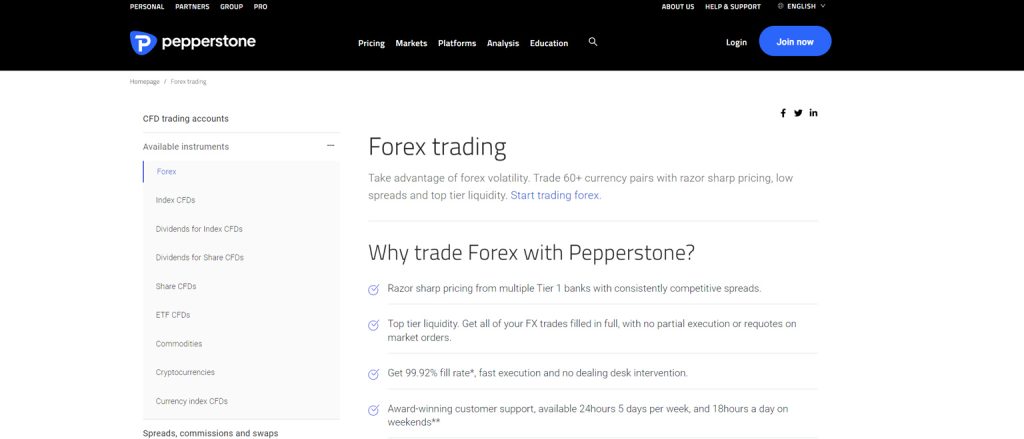 There are over 1,200 trading instruments on Pepperstone. This broker allows investors to trade CFDs on forex, shares, indices, ETFs, commodities, and currency indices. Investors can pick and choose the markets that are best suited for their investment news. They can also invest in multiple markets simultaneously to diversify their portfolios. There are three main accounts on Pepperstone, with the major account featuring spreads ranging from 0 to 1.59 pips. These are some of the lowest spreads you will find in the market today, which are very attractive to traders.
RoboForex
RoboForex has an option for clients to copy the trades of successful traders on its platform via the CopyFX system. This system has thousands of participants contributing signals and capital. To invest in this system, a client needs a minimum deposit of $100. This is not too expensive, and most traders can afford this. They can start investing in financial markets without worrying about having the time and experience.
Some of the markets traders can invest in on RoboForex include forex, stocks, indices, ETFs, commodities, metals, energy commodities, and cryptocurrencies. This wide range of trading instruments is a characteristic of brokers who cater to diverse investors. RoboForex has over 12 yeast of experience serving forex traders and has regulatory licenses from the CySEC and the FSC. While the FSC might be a more relaxed regulator, the CySEC is one of the best watchdogs in the market. It ensures that brokers follow strict policies before handing them a license and authorization. The spreads on RoboForex depend on the account type a user is on. Traders can enjoy accounts with spreads starting from as low as 0.0 pips and others with spreads starting from 1.3 pips. These are low spreads that most novice and experienced traders will enjoy.
HotForex
HotForex is certainly one of the biggest brokers in the world today. This company has over 3 million clients worldwide. One of the reasons it attracts such a high number of clients is its regulatory status. HotForex has regulations in multiple jurisdictions. They include the UK by the FCA, Cyprus by the CySEC, South Africa by the FSCA, and Kenya by the CMA. The HFcopy account on HotForex allows traders to follow the trading signals of other traders on the platform. It is the responsibility of the trader to choose carefully the signal provider that best suits their investment needs. These signal providers charge a performance fee as high as 50%, earning themselves some extra income.
Some of the markets available on HotForex include derivatives on Forex, Metals, Energies, Indices, CFD Stocks, Commodities, Cryptocurrencies, Bonds, ETFs, and Physical Stocks. This is a huge collection of trading instruments. There are four main trading accounts on HotForex. The HFcopy account features spreads starting from 1 pip onwards. The minimum deposit for this account is $100 for Followers and $300 for Signal Providers. Followers are the traders who copy trading signals from Signal Providers.
Closing Remarks on Best PAMM Account Brokers
There are many advantages that come with trading on PAMM accounts. For starters, these accounts allow traders without time and experience to invest in the forex market. Hence, they are a great way to earn some passive income and learn the trading strategies of experts. In this review, we looked at some of the best forex brokers that provide PAMM accounts to their clients. While these brokers met our criteria for the best, this is not an exhaustive list. We encourage you to do your research further and choose the broker that best suits your needs, whether they are on this list or not.