Bitcoin Trader Review - Comprehensive Scam Test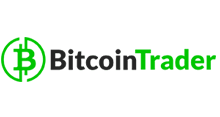 Bitcoin Trader claims to have a unique trading software that wins trades with 99.4% accuracy. Is this, however, even possible? Find out in the following Bitcoin Trader Review
Bitcoin Trader is a software that focuses on Bitcoin and its trading. On their homepage, they have a short introductory video where famous people talk about Bitcoin and how innovative the currency is. It really is possible to make money by investing in Bitcoin, but I hardly think that is is possible with Bitcoin Trader. They promise unbelievable results with just a 250$ deposit. Bitcoin Trader looks just too good to be true.
Emails - who are you, Dzhordzh Barker?
The first impulse for creating this review was a short email which was sent to me by Dzhordzh Barker who is associated with BitCoin Trader. I tried to find whether he is the creator of Bitcoin Trader, but there is no information about him on google or on the Bitcoin Trader website. In the email, he claims, to have a system that can make you $100K per month.
Bitcoin Trader incredible results guaranteed!
I am always very skeptical when someone promises me something that looks too good to be true unless it's beneficial for both parties. So when I first read the information on BitcoinTrader.com claiming I can become the next millionaire, I knew right away it's probably just another scam. And with Bitcoin Trader, I was right. Again. Do not fall for false promises of high profitability based on someone's unique system. It is almost always a scam. The Bitcoin Trader software claims that you will earn at least $1,300 per day. I can see that hardly possible with a minimum deposit of 250$.
Members of Bitcoin Trader Community? Fake!
The testimonials published on the Bitcoin Trader website are fake and I have a proof of that. Do you remember the displayed traders who are so damn successful? Well, they are not. Because these pictures are stock images, just have a look.
Approved by Antivirus software? Hell no!
BitCoin Trader wants to make its visitors think the software is highly trustworthy. It tries to do that using an introductory video featuring famous people like Bill Gates, Richard Branson and many others talking about how great Bitcoin is. Furthermore, there are icons of well-known antivirus programs (McAfee, Norton, BitGo) indicating that these leading security software companies support the Bitcoin Trader project. However, know that they are there just to make you believe that Bitcoin Trader is legit.
Conclusion from Bitcoin Trader Review
The information that Bitcoin Trader provide is a scam and you should most definitely not trust this software. Beware that this "unbelievable" trading system does not occur only on one domain, which means that the web address might differ. The name Bitcoin Trader and other information will be, however, always the same. If there was a system that would be ahead of the market by 0.01 second, all markets would almost instantly collapse. In the end, it's a good thing that they promise such unbelievable results making it easier for people to recognize that Bitcoin Trader is not to be trusted.
Regulated Brokers
Ad Disclosure
?
The table below contains links to 3rd party websites of our top partners from whom we receive compensation at no additional cost to you.