The following article is a guest post contribution.
Bitcoin has been causing a storm in financial circles lately, it won't be long before your Taxi Driver is offering you trading tips. BTCUSD is up more than 1000% in 2017, but the taxi drivers aren't talking just yet so it may have a bit more left in it. With widespread investor interest, comes widespread broker and institutional interest: CME recently announced they are going to start offering a Bitcoin futures contract before the end of 2017 and lots of forex and CFD brokers have started offering BTCUSD contracts too. This is a great news for the average trader as these products make the Bitcoin market much more accessible.
Bitcoin basics
Bitcoin is what's known as a "cryptocurrency", a digital asset designed to replace and usurp traditional fiat currency. The money we use in our day to day lives is not at all scarce, governments and central banks can and do print as much of it as they like. Bitcoin, on the other hand, is incredibly scarce – there will never be more than 21 million coins mined.
The other defining feature of Bitcoin is it isn't controlled and issued by a central authority, but rather a decentralized network of computers; users who "mine" Bitcoin. Bitcoin miners lend their computing power to the Bitcoin network and are rewarded Bitcoins for doing so. This decentralized computing network sends and records transactions on the Bitcoin "blockchain" – an immutable and irreversible ledger of every transaction that's ever taken place on the Bitcoin network.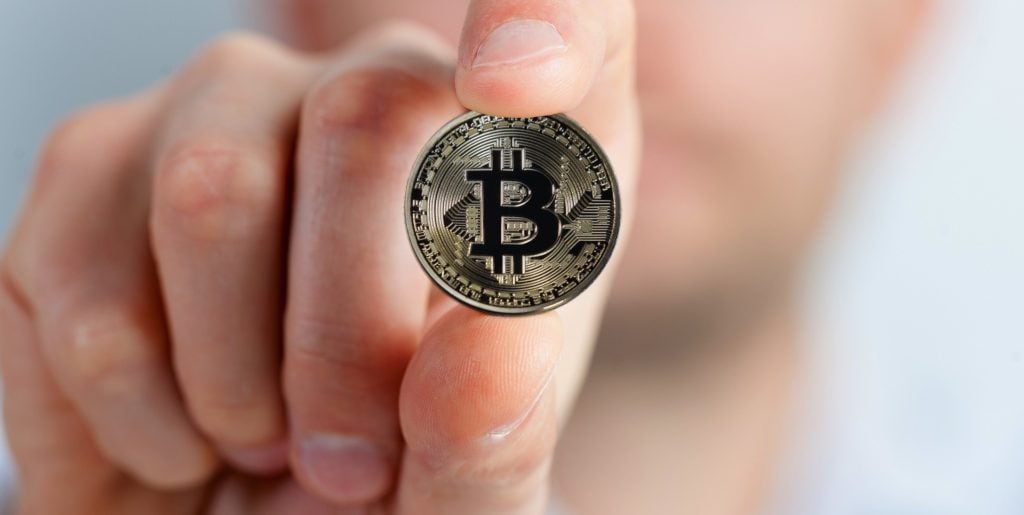 Buying, storing and trading Bitcoin can be a real drag
Despite all the fuss, it is still incredibly difficult to purchase Bitcoin with fiat currency in 2017. Some of the largest and oldest Bitcoin exchanges still do not have fiat payment gateways in place. For most businesses, be able to accept money is an integral part of the operation that is ready right from the get-go, but the murky regulatory situation and Bitcoin's disruptive nature have scared most banks off.
Theft and account security is also a really big problem that isn't going away anytime soon. As Bitcoin is really just a string of data stored on a computer somewhere, it is incredibly easy to steal if a hacker gains access to your account or exchange. The worst thing about this is, if you do fall victim to theft, there is no central authority or bank to reimburse you. It's tough luck. Private keys, cold-storage, 2-factor authentication – what a nightmare eh?
Another big issue is the lack of consistent regulation. No one is quite sure what Bitcoin is and who is responsible for it. Is it a currency? A commodity? A security? Every week a different nation's regulator comes out with conflicting guidance. New Zealand recently issued guidance saying all cryptocurrencies are securities, whereas the SEC in the United States seems to only be concerned with so-called "initial coin offerings" (ICOs). Though the majority of Bitcoin proponents dislike government interference and regulation, the fact is a lack of regulation opens up the doors to all sorts of scams, cons and dubious business practices.
CFDs make Bitcoin trading simple
CFDs take the hassle out of Bitcoin trading. Forex and CFD brokers have long-standing relationships with the traditional banking sector and already have a range of fee-free deposit and withdrawal options in place. After all, these businesses can't operate without customer deposits of fiat currency.
When you trade Bitcoin with a CFD broker, funding and withdrawing from your account is just as simple as you'd expect. You can get in and out of the market in the blink of an eye and there's no chance of you getting your account cleaned out by some savvy 13 yo hacking prodigy. Forex and CFD brokers generally keep client funds in segregated accounts, so that they would literally have to rob a bank to get between you and your deposit. In the unlikely event, your broker's bank was robbed, you would no doubt be reimbursed in full. The banking and brokerage sector rely on their clients' trust in their unshakeable ability to protect and deliver on funds.
The other advantage is that forex and CFD brokers are generally well regulated and adhere to strict regulatory frameworks regarding capitalization and proper behaviour towards their clients. You wouldn't trade with a forex broker in the Taxfrei Islands, so why would you risk your hard earned money at some Bitcoin exchange that can't even list an address? Sound and sensible regulation protect traders and investors.
Trade the BTCUSD CFD on MT4 at Vantage FX
Vantage FX is an Australian regulated, true ECN forex broker. When you trade with an ASIC regulated broker like Vantage, you know your funds are safe. We've led the way with our retail ECN offering and now we're leading the way with BTCUSD trading on MT4 and MT5. Vantage FX makes Bitcoin trading easy.