April 19, 2016
Posted by:

Michael

Category:

Broker news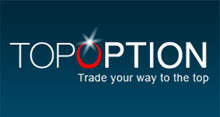 This TopOption review will introduce you to one of the most popular international brokers out there. But is really worth to trade with TopOption, or is it just another scam? You will know the truth after reading our detailed inspection.
Important announcement: TopOption no longer operate. If you are looking for a trusted binary broker then take a peek at our  IQ Option review.
---
Notice:
The European regulator ESMA made a prohibition of binary and digital options to retail traders from
The European Economic Area
starting from the 02.07.2018. In case you still want to trade binary options, you need to acquire the status of a professional trader on which this regulation does not apply. I recommend you have a look at the article –
How to get the PRO status to continue trading Binary options
Binary options are not promoted or sold to retail EEA traders. If you are not a professional client, please leave this page.
Where to next? (If you do not meet the requirements)
---
Traders
outside The European Economic Area
are not anyhow affected by this new European rule and can trade binary options (if the binary broker operates in a given jurisdiction).
TopOption is considered to be one of the most reliable and reputable binary brokers with a long history and tradition. The broker owns HCMC licence, which regulates the entire European market, so they can offer their services in the whole Europe including the UK, however, they do not accept US traders. TopOption can take pride in offering one of the highest average returns from trades in the industry, which reach up to 75-85%. There is also the possibility to trade on a free demo account which can be created by your account manager. The trading platform is available with a minimum deposit of at least $ 100, minimum investment in one trade is set at $ 10 for classic options and $5 for 60-second options. The broker is very well recognised all over the world due to their trading platform and customer support, which is offered in 21 different languages.
Detailed information about TopOption
Out rating: (5 / 5) 
Website address: www.topoption.com/?lang=en
Option Types: High/Low, One Touch, Touch/No touch, 60 second, Long term
Additional tools and features: Rollover (extension of your expiry time), Double (doubles your investment), Buy-out (sells your option back to the broker)
Types of Assets: Forex, stocks, commodities, indices
Deposit bonus: Yes (From 50% up to 100% – according to your initial deposit)
Minimum 1st Deposit: 100 $
Minimum investment: 5 $ (60 second options), 10 $ (all other options)
Demo account: Yes, after first deposit. TopOption only verifies that you are really interested in trading. Your own money can be withdrawn anytime.
Methods of deposit and withdrawal: Bank Wire Transfer, Credit Card , Moneybookers, PayPal, Webmoney
Operator: Nuntius Brokerage & Investment Services S.A (Cyprus). Regulated in whole Europe.
TopOption trading platform – preview
The trading platform is modern and very easy to use (See preview above). Its only drawback was longer response time in comparison to other brokers. However, this problem TopOption solved with the new trading platform which was introduced last Christmas. All conducted deposits up to 30 000 Euros are thanks to HCMC license covered and safe in 100% range. At TopOption we can trade a wide range of underlying assets (180), which consist of currency pairs, stocks, commodities and indices. The new platform also provides professional charting software, which is similar to the advanced features of MetaTrader. The broker also offers three advanced additional features which help you to work with already closed trades (rollover, double, buy-out).
Educational center
TopOption is trying to help educate novice and advanced traders to whom are offered plenty of free online educational materials, such as e-books and video tutorials. In this educational centre, we can find helpful advice, tips and strategies for binary trading. These training materials are for free for anyone who is registered at TopOption , which are here for you to enjoy, even if you don't make an initial deposit yet. In TopOption academy you can also find the economic calendar which allows you to monitor all economic and governmental changes that affect financial markets. At TopOption you can also time to time find online webinars which are held by professional traders with years' of experience, most of these webinars are held in English. Some webinars (depending on who is presenting) can give you really useful tips and advice that you can, later on, use in your trading.
TopOption mobile app for Android and iOS
TopOption last year also launched first pilot application version for smart devices, particularly for android and iOS. I personally do not use the application very often, because I prefer to trade when I am directly on my computer, however, I ran a test to try it out anyway. Application for android is exactly the same like for iOS. From my point of view, the application is very fast, user-friendly and it includes all the features from the computer version. The application is also very well secured, so anyone who likes mobile trading can give it a shot.
TopOption – Demo account and deposit bonus
TopOption offers to its traders deposit bonus, which is for amounts over $ 200 – 50% and for amounts over $ 500 – 100%. The bonus is sometimes attributed automatically, however, sometimes you must ask your account manager for it. Apart from the deposit bonus, you can also request from your account manager also a demo account , which will be created to every trader who deposits over $ 200. In case, that trading on a demo account doesn't meet your expectations, you can always choose to withdraw all your funds back. Withdrawing the deposit bonus is possible only after fulfilment of the Terms and Conditions, however, your own money can be withdrawn at any time.
Customer support
In case you need advice or assistance with anything, you can turn on the customer support, which can be contacted via phone, email or live chat . I personally use in most cases live chat, because it is probably the quickest and most convenient way, how you can find out exactly what you need. TopOption is an international broker, which has many and many traders all around the Europe and therefore you will not find here just English speaking customer support, but also: Spanish, French, German, Italian, Czech, Slovak Swedish, Russian, Dutch, Japanese, Arabic, Romanian, Chinese, Portuguese, Norwegian and Polish support. I personally got in touch with several support agents, most of them were very good, but one of them really stood out – it was Teodora T. who behaved especially professionally and sweet at the same time even though I had some very hard questions.
Is TopOption a scam? My personal experience with the broker
My experience with TopOption first begun about two years ago, when I ,,fumbled" a lot with binary strategies. My skills were not particularly fascinating, but I was at least already familiar with the basics of binary options. I didn't know which brokers even offer binary trading, but I found one nice TopOption review on my favourite website, which is about all different types of investing and trading. After that, I made a full inspection to find out, whether TopOption is a scam or not. I didn't find anything, that would prove it, I mostly even found that TopOption is a pleasure to trade with. Thus I made an initial deposit of 250$ to my new TopOption account. I didn't want to invest more yet in case I am not happy with their service, but I also didn't want to invest less so I could follow my money management strategy. I was trading with this capital for a while, but my results were not so great, I wasn't down a bit, but I didn't make money either.
I knew that I was really enjoying trading so I have decided to explore a little bit more this almost new for me "binary trading world". I was searching for strategies, advice, tips and I tried to educate myself as much as possible. A few months later I have built a pretty solid strategy which I paper tested for a while.
Since then plenty of time has elapsed and now I finally trade profitably. I am trying to create a rather smaller number of trades, but successful, so I create about 5-8 trades per day. (My current percentage win ratio is: 73.77%).
Now I know that when deposited those 250$ I was very lucky not to lose them immediately (because I didn't have any solid tested strategy). If I went back in time I wouldn't make that mistake again and I would rather create a demo account.
TopOption was my first binary broker experience and I still consider it to be one of the best binary brokers out there. I have also account with 2 other brokers, but most of the time I still trade with TO.