Before we start explaining how cryptocurrency taxation works in certain countries, I would like to make a disclaimer that I am no tax professional and all information in the post is purely educational in nature and not legal advice. You should consult your own tax, legal and accounting advisors before engaging in any transaction.
Thinking about crypto taxation can be mind-boggling, but as the EU increases its regulations on it, it can't be avoided. Although many are divided on the subject of paying tax on Bitcoin, knowing the essentials is paramount to avoid steep tax bills. The changing tax legislations are impossible to keep up with which is why we have highlighted some of the essential information circulating crypto in the EU to help give you an idea of how your crypto transactions are likely to be taxed.
Taxes in the EU and bitcoin
There are overall guidelines throughout the EU regarding the regulations of cryptocurrencies. Some countries such as France have pushed for to put in place a common framework of regulations to avoid confusion, not just at EU level but on an international level, making crypto taxes transparent for all.
Early last year the European Parliament set out some attainable goals which consisted of an overwhelming amount of ministers who voted to address anonymity issues with crypto taxes. The gaols followed a report that was released halfway through 2018, which detailed the use of cryptocurrencies being used in organised crimes, tax evasion, money laundering and terrorism. The possibility of a uniform taxation system may follow in the future. Still, currently, there is a focus on companies and countries being able to conduct effectively by applying KYC and AML.
The biggest issue faced with crypto taxation is down to the consensus of what cryptocurrencies are. Many debate some fundamental aspects surrounding crypto and whether or not they are currencies or assets. There are many differing views regarding the use of cryptocurrencies by individuals. This is one the main reason why regulations are hard to put in place for crypto because individuals could have personally purchased them, received them as payment from employers or have inherited them, receiving the crypto as gifts.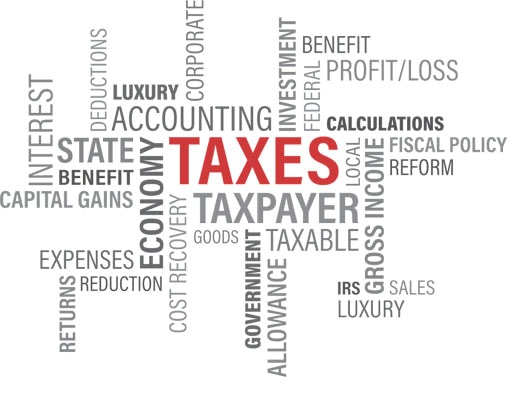 Complexities surrounding crypto taxation arises because of the different definition of what they are coupled with investors can do with them regarding their intention to use.
Taxation in Europe regarding Cryptocurrencies
Although the progression is slow due to lack of political will or the lack of understanding, individual countries are moving are indeed moving forward and implementing their own tax laws to encompass cryptocurrencies. Below you will find a few EU regulations that are held on cryptocurrencies.
Cryptocurrencies are usually taxed under capital gain tax, income or

VAT

and are converted into fiat currencies.
Cryptocurrencies can attract 0-50% tax which is dependent on their use and the tax bracket that they fall into. Here are some of the best places to save on tax bills in the EU for Bitcoin holders.
Portugal – Although they have no formal taxation laws, they have recently declared they wish to promote blockchain use in the region.
Malta– well invested in the crypto, Malta is aiming to be Europe's crypto capital with BitBay, Binance and OKEx establishing themselves there.
Germany- charge 0% on Bitcoin transactions with VAT applying in some circumstances. Despite their relaxed approach to tax on crypto, they too are supporting Frances stance in creating a Europe wide regulatory framework for all.
Slovenia– Just like Germany, Slovenia charges 0% income tax on profits that are made on crypto and allows its users to pay in Bitcoin in their capital. However, recent guidelines example that companies who issue token must deduct VAT. This is the same for crypto tokens as they act as security by bringing investment income.
Romania– recently Romania's implemented 10% tax on gains made from crypto and only earning are taxed, not revue only above 600 leu per year.
Cryptocurrency taxation in the UK
Although the UK is no longer part of the EU, the HMRC have recognised cryptos fast-developing nature thanks to advancing technology such as our smartphone from Smartphone Checker which means the views of it might evolve as the crypto sector develops. Here are a few key points when looking at crypto in the UK.
Bitcoin in the Uk is classified as an exchange token, and so HMRC does not consider cryptocurrency assets as currency or money.
Like many other countries, HMRC taxes crypto mainly based on the activity of the holder. In most cases, crypto is held as a personal investment, and these investors are liable to pay capital gains tax which is a tax levied on profit from the sale of the /property or investment. Depending on what tax bracket, the individual falls into the gains are either 10%-20%.
Traders will need to pay Income Tax which ranges from around 0-46% depending on income and where they live. This is because income rates in Scotland differ from income rates in the UK. It's good to keep in mind that individuals who are trading may be able to reduce losses from their current trade against future profits and other types of income.
Other extra costs can be deducted when calculating crypto, which includes fluctuations in a currency such as the British Pound.