Looking for investment opportunities in 2023 – these altcoins could bring you gains
News | May 04, 2022, 9:20 PM | The content is supplied by a Guest author
This post does not serve as investment advice
It's safe to say that the crypto market is heading toward recovery, and the following months will shape its path. 2023 is the ideal moment for crypto traders to look for investment opportunities, especially if they want to use digital currencies to diversify their portfolios.
Chasing cryptocurrencies with the best gain chances in 2023 is challenging for most investors because many follow the ascendant trend.
Bitcoin, the oldest and most popular digital currency, has received great attention from institutional and retail traders since its entrance into the market because it presents marvelous investment opportunities. However, it's also the most expensive cryptocurrency in the sector, and not everyone can add it to their portfolios. Therefore, most traders turn their attention to the digital currencies introduced as alternatives to Bitcoin and offer different benefits and utility cases.
Suppose you're new to the market; you might wonder which altcoin you should add to your portfolio. Should you go with Ethereum because it is the largest altcoin by market cap? Should you purchase more affordable altcoins? At present, the xwp price is low, so you could consider adding it to your portfolio.
This article presents some crypto investment opportunities you should take advantage of.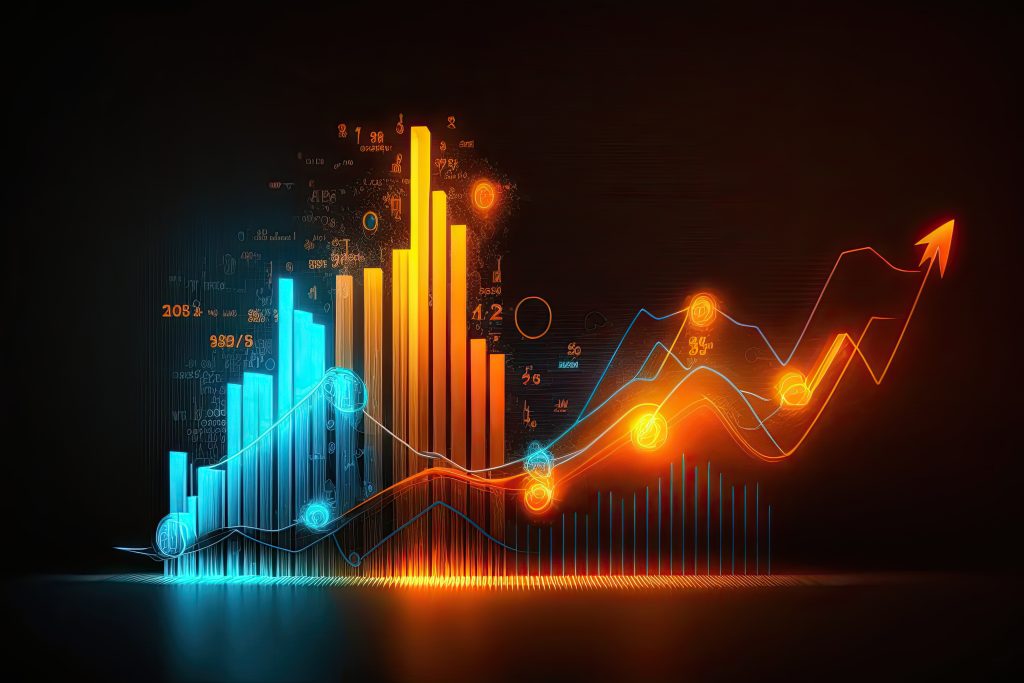 Ethereum
When buying altcoins, Ethereum is always investors' first choice because it is the most popular alternative cryptocurrency and the second-largest digital currency by market capitalization. Due to its numerous utility cases, it has registered a massive surge in value since its introduction on the market. Traders use it as an alternative investment because it plays a significant role in decentralized finance and is accepted worldwide. Several applications and DeFi protocols are built on the network, and crypto experts believe more Ethereum-based solutions to take shape now that the ecosystem has completed its upgrade. The Merge enables DeFi and other solutions to operate with improved scalability, efficiency, and speed.
Tether
Tether has gained the reputation of an excellent stablecoin, and traders often turn to it when searching for assets to diversify their portfolios. Its value is tied to the US dollar, similarly to all the other stablecoins, which are usually connected to a traditional asset. Their connection with stable assets makes them less susceptible to market volatility and violent price swings. Their stability makes them the favorite place for traders to invest their capital. However, it's essential to highlight that Tether won't make investors a significant profit because it's not as volatile in nature as the other digital currencies. Crypto experts state that some investors prefer this altcoin because it's an excellent portfolio addition in turbulent times like the ones we are living in.
Polygon
Those looking to invest in dApps cryptocurrencies should turn to Polygon, as it's one of the most well-known networks in the sector. Over 7000 apps operate on the ecosystem, which has gained the reputation of Ethereum's biggest competitor. It stands apart in the industry because it offers unparalleled support for all types of decentralized apps and effective technical architecture for app development. Some app developers state that it's a superior alternative to Ethereum.
Polygon also functions as a scaling platform that enables interoperability between its network and Ethereum's, providing developers with the ideal framework for creating interlinked blockchain networks. Polygon is worth the investors' attention because it solves some of Ethereum's shortcomings, like the lack of community control and delayed transactions.
Uniswap
Uniswap has gained traction among the altcoins that deserve a place in investors' portfolios. It was founded in 2018, aiming to become an exchange that introduces the concept of decentralized trading. Therefore, it enables people to buy and sell digital currencies without going through a centralized exchange.
Some crypto experts doubt this is possible, but Uniswap has a series of innovative features that allow it to provide a safe trading space. It relies on an automated market maker model to deliver opportunities for the generation with enough liquidity. This model determines altcoins prices according to values like market capitalization, volume, and demand.
Solana
Crypto specialists have labeled Solana as the fastest blockchain network. It was founded in 2020 and is one of the youngest altcoins listed in this article. However, it has quickly gained popularity in the sector and become one of the main networks that host dApps, non-fungible tokens and smart contracts. Its price also registered a series of surges over the years, according to the market evolution. It reached the maximum price of $259 before the bear market, and now it's trading somewhere around $20. However, it's important to highlight that all cryptocurrencies lost a great portion of their value during the crypto winter.
Decentraland
The Metaverse has been gaining traction over the last few months, and, understandably, Metaverse coins are among the most popular options when it comes to adding alternative assets to one's portfolio. Decentraland is one of the most well-known Metaverse projects because it backs a digital real-estate system. The investors who want to broaden their exposure to the Metaverse should turn their attention to Decentraland and the Sandbox.
Thousands of Metaverse users are engaging with the platform daily, and their number will continue to grow in 2023, which will also trigger an increase in the number of transactions conducted through the network. The blockchain has facilitated some significant digital real estate trades in the last few years. For example, the Fashion Street Estate was sold for $2,4 million in 2021. Everyone who accesses the Metaverse can purchase a plot of land they can use to build real estate projects.
Fight Out
This blockchain promises to revolutionize the way people see fitness because it brings together features from the digital and real worlds. When a user creates a Fight Out account, they can mint an NFT avatar that will mirror their progress in their fitness efforts. It's supposed for the avatar to change over time and look better to reflect the user's performance in the gym.
The project had a successful presale and raised over $5 million. At the moment, the FGHT coin is sold at a low price, but it's expected to increase fast in the future.
Should we have included any other altcoin in this list?
Regulated Brokers
Ad Disclosure
?
The table below contains links to 3rd party websites of our top partners from whom we receive compensation at no additional cost to you.