May 2, 2018
Posted by:

Michael

Category:

Forex guide
Limit orders and stop loss orders are important tools for traders and investors. When you're trading, there are specific instructions that can be adopted to ensure that your broker executes your trade at a specific price, and not simply at the market price. Be advised that the market price is the prevailing price, and this can fluctuate wildly from one minute to the next. Evidence of this is apparent with cryptocurrency prices which can rise or fall hundreds of dollars at any given time. When orders are executed with stop orders or limit orders, specific conditions are set before the trade, or investment takes place.
A stop order, known also as a stop price, is executed only once the underlying financial instrument (for buy or sell purposes) reaches a specific price. Assuming you have shares in Google and the price is $1,100 (market price), you could set a stop price of $1,050 before the underlying financial instrument is purchased. Your order will then be filled at that price, if it is reached.
For stop loss orders, the instrument will be sold once that price barrier has been breached. For example, if you had a stop loss on Google (GOOG) and the price you're prepared to cut your losses is $1,050, your stocks will sell automatically once that price has been reached or lower. These stop-loss orders are important components of trading and investing strategy.
It's also known as a loss minimization strategy since it cuts your losses once a certain threshold has been reached, and it's a way to guarantee a set amount of profit as well. If you purchased Google stock for $900 and you set a stop order at $1,050, you can guarantee yourself a $150 (give or take) in profits when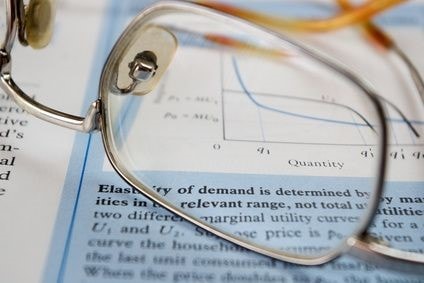 the stock sells. Sometimes, prices move so quickly that it's not possible to lock in a specific stop-loss figure, however, you can get close with a stop loss order.
It is possible to use stop orders and limit orders for a wide range of financial instruments. These include Forex. For example, if you're trading the cable (GBP/USD), you could set a buy limit order at a lower price than the prevailing price (market price). The transaction will then activate once the low price has been reached, allowing you to pay less for your GBP than the market price.
Top-tier international money transfer companies offer limit orders for FX, making this a much more attractive option to traditional banks which simply fill your Forex transaction request at the prevailing market price once the rate has been decided upon. Even with Forex, limit orders protect your profits and minimize your losses. It's important to keep your eyes on the prize by not allowing ongoing gains to quickly reverse direction in Forex and result in losses. That's where these limit orders can help.
What is a limit order, and how can you use it in trading?
Limit orders set up minimum and maximum price values that you are prepared to buy/sell underlying financial instruments. Limit orders allow investors and traders to buy or sell at a specific price or better. They differ from stop orders given that stop orders don't always activate at that price – they may activate at a price at which the market can fill the order. With a limit order, the trader or investor can set a sell order above or at the sell limit price. It's the opposite of a sell stop order.
If a stock is rising, you can set a sell limit order at a higher price and lock in gains to ensure that you can benefit from the market's bullish movements. Brokerages typically charge a premium for offering sell limit orders. The benefit of a sell limit order is that it will only be executed once that specific price has been reached – not before. Better yet, the sell limit can also activate at a better price for the trader if the market moves marginally higher than the sell price that you called for. However, if the price whipsaws wildly and the price doesn't remain in that range, the transaction will be canceled.