December 16, 2017
Posted by:

Michael

Category:

Untrusted brokers/systems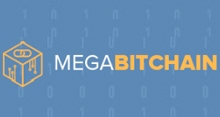 Mega BitChain claims to be a very easy investment system that people can use to multiply their Bitcoins. Is Mega BitChain a scam? Or a legitimate company? Read the review to find out
Mega BitChain is very similar to a scam that we have reviewed just yesterday called BestCoinInv and it is very likely that both these systems come from the same creator. The story of Mega BitChain is that a group of wall street traders with over 30-years of combined experience in the trading market has decided to create a cutting-edge algorithm that will make money on its own. And now they are determined to share this system with everyone for free.
What does the Mega BitChain scam promise?
We are promised that the system will multiply our Bitcoins in a grand way. That means generating profits between 8% and 16% per day depending on your investment. Given the fact that these profits are guaranteed each day, you should have from 1 Bitcoin, 1,56 to 1,12 Bitcoins in just a one week. That means 2920% up to 5845% profit from your investment in one year.
What does Mega BitChain deliver
Mega BitChain promises unreal results that cannot be delivered for a long time period. This system is a Ponzi scheme, which means it can work only for a limited time period. For those of you who do not know how Ponzi scheme works, here is a quick explanation. A Ponzi scheme is a system that can work only when a flood of new investors join a certain program. That means that if new people come it can pay-out money to the old investors. And when they receive their payments they are intrigued how wonderfully the system works and they deposit more money and spread the word about the system. Thanks to this, a Ponzi scheme, such as Mega BitChain has loads of new money that it can use to pay the old investor and to pay for add campaigns.
Who is behind Mega BitChain?
Behind Mega BitChain should be wall street traders with years of experience in trading. Their identities are, however, never presented. Who are they? What is their field of expertise? Or how do they look like? We simply do not know. And I think this information is on the web just to sound more trustworthy and reliable. But since so many scams use this I am not really certain it can help Mega BitChain gain any credibility.
So, is Mega BitChain a scam?
I definitely do not consider Mega BitChain to be a trustworthy system. When someone promises you something that sounds too good to be true, it is usually a scam. And from reviews that I have read about Mega BitChain I can see why people call this software a scam. Myself, I would certainly not deposit any money there, but the decision is up to you. If you want to risk your hard made money with a shady service like this, go ahead. But for people who would like to have a stable income from trading Bitcoin or any cryptocurrency, rather learn how to trade yourself. For trading beginnings, you can check out crypto guide for novice traders, which will certainly help you on this path.
Average rating of Mega BitChain system