Bitcoin is the most well-known cryptocurrency that has been out there since 2009. Many traders see BTC as an excellent opportunity to boost their trading account and they are not mistaken. BTC really is a cryptocurrency of wonders. In 2009, you could get 1 BTC for $0.003. And now 9 years later in 2018? Well, you have to dig a little bit deeper into your pocket. Today 1 BTC will cost you approximately 9 000$. This page is dedicated to trading BTC with the IQ Option broker rather than to its history or mining. There is no need for you to know the origin of the currency or the mining process in detail. What you should be concerned about is how to successfully speculate on BTC price movements.
IQ Option – Bitcoin
The demand for this currency is growing rapidly and people want to trade it directly, just like they can do so with foreign currencies. The IQ Option broker did not wait for long and included trading Bitcoin in their offer.
CFD Service. 73% retail clients lose money
How to create a BTC trade at IQ Option
At IQ Option, you can buy the asset as a CFD product. We offer you a guide on trading BTC at IQ Option platform below.
From the main menu choose trading Crypto (CFD) and as the currency of your choice pick Bitcoin
Decide how much money you want to invest in Bitcoin (the more you invest the more bitcoins you get)
Buy the Bitcoin
Once you create your trade, you can monitor it in the tab "open positions". Bitcoin is currently the most popular cryptocurrency. However, other currencies have also great potential, for example, Etherum is up by 2 000% this year! You can trade Etherum at IQ Option as well. IQ Option offers trading even more cryptocurrencies: LiteCoin, Ripple, Dash, and IOTA.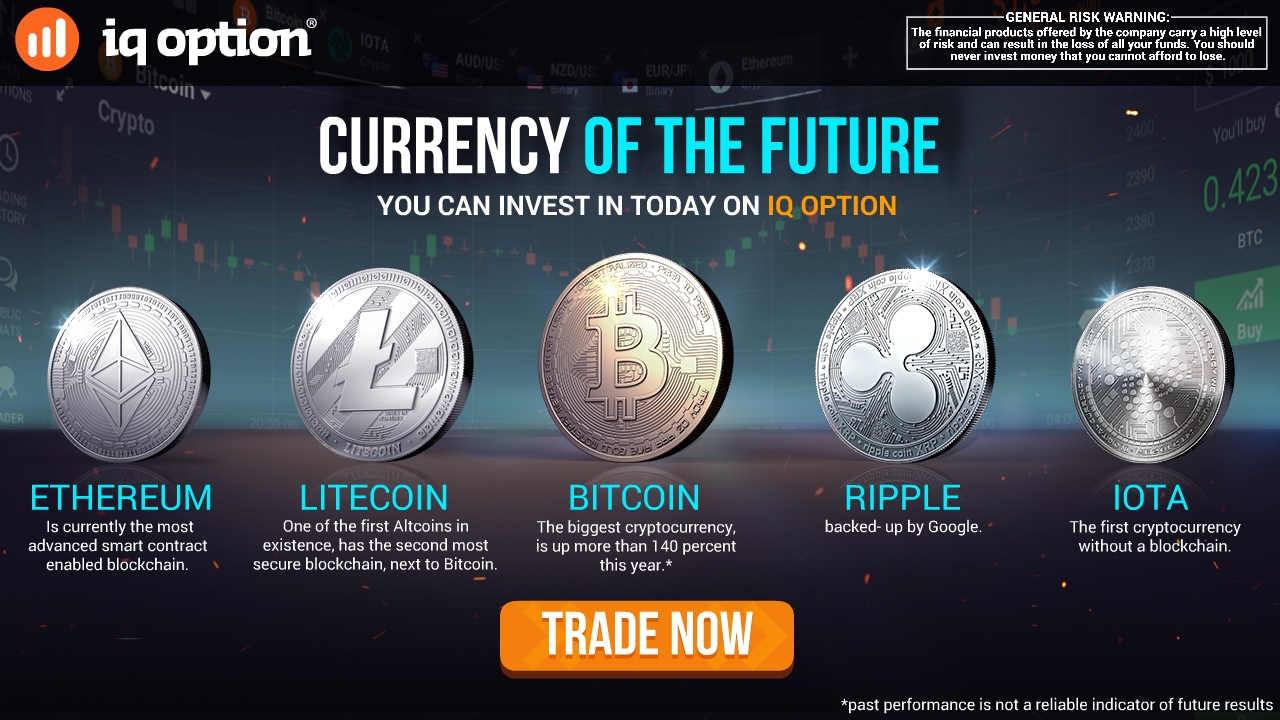 What is the future for Bitcoin?
The price of Bitcoin in the upcoming future is unknown. But from what we have seen, BTC can be considered as a safe cryptocurrency to invest into. Bitcoin represents the digital gold standard. Cryptocurrencies are on the rise and a trader who can correctly predict their future movements can earn more than just a living.
CFD Service. 73% retail clients lose money.