Making money out of trading is not all simple. It is often considered to be a task for the passionate people. You need to love Forex trading if you truly want to develop yourself as Forex traders. This market is so hard that if you don't love it you will never be able to with stand the initial heat of this volatile market. Many novice traders have started trading with a big dream but after a few days of trading their dreams have been torn apart like a paper. Those who are trading in Australia for a long period of time loves trading from the bottom of their heart. All of them were novice like you but due to their perseverance and hard work, they are now the leaders in the financial market. Compared to other professions the success rate is actually too low in Forex trading. Only 5 % of the traders are able to lead their lives based on trading. But even after educating yourself you will still have to face series of losing trades. This article will give you a clear insight to manage the losing trades of the market.
Consider the loss as your business cost
Everything in this world comes with a price. For instance, those who are trading with the elite class broker Saxo are getting the high-quality trading environment and robust trading platform. But when you compare their trading fees you will see that all the professional traders are paying little bit higher fees to Saxo for offering such outstanding service as a brokerage firm. Similarly, when you trade the market you need to accept some management loss. There is nothing wrong in taking management loss in the financial industry. No one has ever blown their entire trading account or lose money in the long run by embracing the calculative loss. But those who trade with high risk and without any money management plan is the ultimate losers of this market.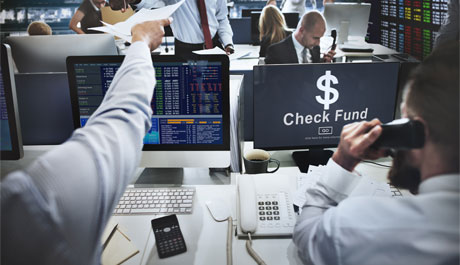 Take a break from your trading
Taking a break from your regular trading routine greatly helps you to restore your confidence level in the Forex trading industry. If you notice that you are just losing money despite doing all the things correctly then it's high time for you to take a short break. During your causal break don't think about the market and rather do something for you. Enjoy your life for a day or two. Once you start trading after the short break you will notice that your trading performance has dramatically changed. Even the most successful traders and Forex millionaires follow this simple rule to maintain consistency in their trading.
Risk reward ratio
The ultimate tools to deal with the losing trades is the risk reward ratio factors. If you aim for high-risk reward ratio trades then you can easily afford to lose more trades and still make money. The new retail traders don't realize the importance of high-risk reward ratio trading and they rather prefer high lot size trading. They simply think that they can make a big win and double their trading account in a single day. But in a real life, these kinds of things never happen. All you can do is lose your entire trading account in a single day. So always stay focused and trade a higher time frame so you could easily find high-risk reward ratio trades. Some traders often prefer counter trading in the short time frame. Though this might give you some quick profit, in the long run, it will be one of the major element to wipe out your entire trading account.
Summary: Learning the proper art of losing is very hard. You need to train and gain complete control over your emotion. At your initial stage, it will be very hard for you. So, we suggest you not to get fully invested until you develop a strong confidence in the financial field.