February 4, 2018
Posted by:

Michael

Category:

Untrusted brokers/systems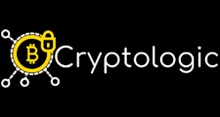 CryptoLogic Bot claims to be a state-of-the-art automated crypto robot that has up to 99% win ratio. Is this software just another scam or is it a genuine system? Read the review to find out.
CryptoLogic Bot is relatively new cryptocurrency robot that should be only for a limited number of people. Once 48 people are registered, the registration process should end. But as we know from other scams, this is one big fat lie to convince people to make a rash decision. As such, this is a first bad sign of CryptoLogic Bot. Furthermore, the company claims to have 99% win ratio, which is, of course, impossible and when one sees these numbers he should quickly leave the website. No matter how much we would love this win ratio to be true, it is a clear and undeniable sign of a scam. But not to make just false accusations against CryptoLogic Bot, we have several proofs to back this allegation up.
CryptoLogic Bot partners with McAfee SECURE, F-Secure, Norton
The company claims to be partners with well-known security programs such as McAfee SECURE, F-Secure and Norton. None of these companies, however, do endorse CryptoLogic Bot and there is no information about this system anywhere on their websites. For starters, why would these companies partner with a cryptocurrency robot? There is no point in doing so for them. It is more than likely that they do not even know that CryptoLogic Bot does exit.
CryptoLogic Bot – Demo account
In order to empower in your mind the idea how wonderfully the robot works, they offer a free demo account where you can test the results. The demo account is, however, a fake. The cryptocurrency prices do not correspond to real-time data and they are manipulated so almost all trades could be winners. Thanks to this, many people might think that CryptoLogic Bot is a truly powerful tool that can make wealth, but it is just a scam that lures people into deposing real money. Moreover, If you log out of the system and log in again, your profit miraculously disappears.
Does the robot work with regulated brokers?
Another lie stated by CryptoLogic Bot is that the company works only with regulated brokers that have authorization to legally operate on the market. Once you register, you will, however swiftly realise that the only company that supports this crypto robot is binary broker xpert-option.com. And surprise, surprise it is an unregulated company that was already in the past associated with binary scams. The system works the following way. A new depositor from CryptoLogic bot comes to trade with xpert-option, lose all of his money because the robot doesn't work and the broker splits up the profit with CryptoLogic bot.
Is CryptoLogic Bot a scam?
CryptoLogic Bot is quite an obvious scam that goes so far to fake demo results. I definitely recommend to any cryptocurrency enthusiastic to stay far away from it. If you want to make money by trading Bitcoin and other cryptocurrencies, trade only with well-reputed companies that you can trust. And for practise trading using only a crypto demo account that corresponds to real market data. Achieving success in trading cryptocurrencies takes its time and no robot with promised 99% accuracy will bring you that.
Average rating of CryptoLogic Bot