The United States presidential election is set to have a profound impact on the value of Bitcoin and other crypto assets which will likely influence their respective prices for the rest of 2020 and beyond. While the notion of a decentralized asset being heavily influenced by external factors may be unsettling for some investors, the election is likely to prompt heavy trading patterns around assets like gold, the US dollar, stocks and cryptocurrencies.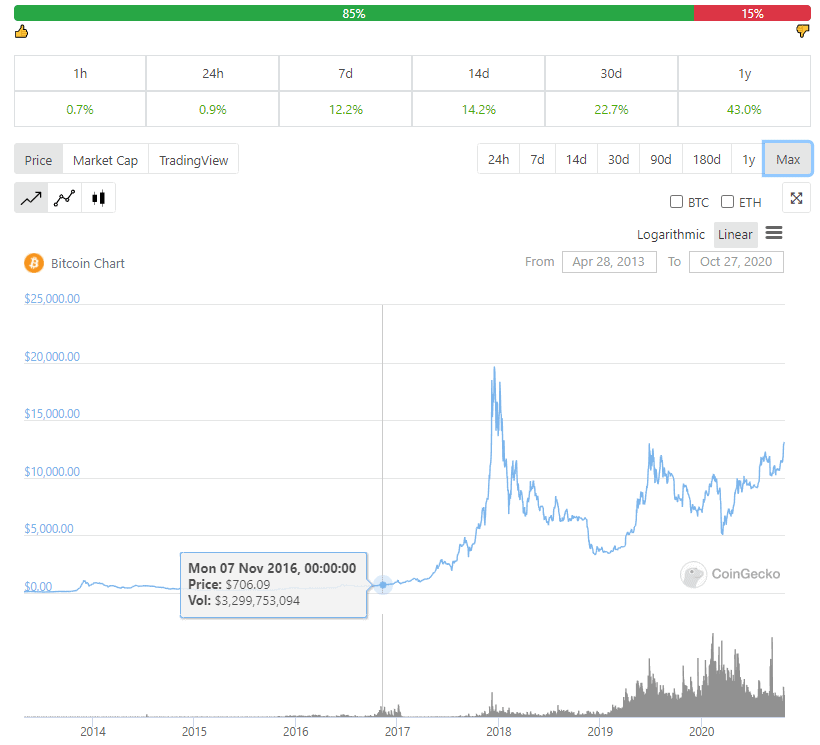 As the price history of Bitcoin shows, the election of Donald Trump in 2016 occurred when the cryptocurrency was trading at just $706 per coin. Today the value of the world's most famous digital coin is closer to $13,000. Because of Bitcoin's seismic surge in both value and popularity, the 2020 US election feels more like a first for the crypto world, with little conclusive evidence to draw from precedents.
However, experts unanimously agree that the presidential election will strongly influence the price of Bitcoin, regardless of whether investors will be readying themselves for another term for Trump or the inauguration of Joe Biden. Let's look at how stands to benefit from US voting:
Boosting Bitcoin
Bitcoin has been fairly bullish of late, owing in no small part to the arrival of PayPal accommodating payments in the cryptocurrency. However, it's also been seen to move in tandem with stocks like the S&P 500. It's been observed that whenever the S&P 500 finds itself crashing, Bitcoin and the crypto market as a whole experience large scale sell-offs. This illustrates that macro narratives are a big thing, even when it comes to decentralized currencies and it's why the US election will have a major impact on cryptocurrencies.
At the time of writing, Bitcoin's price is listed at around $13,000. However, Invezz predicts that the currency will 'explode' following the election, owing to its correlations with US stock markets and their respective jitters in the face of the upcoming election and the uncertainty of the outcome in the wake of Trump's upset four years ago.
When the results are announced – regardless of who won – it's possible that we'll see Bitcoin rise above the markets that can influence its value and stabilize at a much higher price than the weeks leading up to the big day. The different presidential candidates have differing views on Bitcoin, and FXStreet has noted that Biden's approach to finance will carry further benefits for Bitcoin investors – however, the outlook isn't so great for DeFi protocols, on which Biden looks set to impose tough regulations.
Due to Joe Biden's advocacy of more aggressive stimulus packages to propel the US economy out of recession, the presidential hopeful would be likely to funnel more money towards dragging the country away from a recession.
Capitalizing on Uncertainty
 Despite a close-run election being a sure-fire way of prompting market jitters, some crypto experts strongly believe that an uncertain election will also benefit Bitcoin. Coin Telegraph reported that although a close election could cause market upheaval, it may also result in a "bounce in risk-off assets like gold and Bitcoin."
Despite the majority of traders acknowledging Bitcoin's correlation with stock market volatility, the dips in the cryptocurrency tend to be more shortlived than its stock-based counterparts, making it a better safe haven for investors. At times of great uncertainty, traders and investors will look away from the volatility of stock markets and seek out security in assets that are unlikely to be influenced by national and international events.
Where gold was formerly the investment of choice at a time when the dwindling value of assets like fiat currencies and stocks couldn't be stemmed, today decentralized assets like Bitcoin and other altcoins can act as a place for people to secure their assets and avoid market crashes in domestic markets.
Because Bitcoin operates of a decentralized blockchain, the coin is designed to operate without any domestic or central influence. Blockchains are distributed ledgers that can be spread far and wide across networks of computers – meaning that they have no location which can make them immune to external influences. Because of the appeal of Bitcoin's decentralized infrastructure, we could see a close-run contest in the presidential election result in a high volume of investors flocking to Bitcoin in a bid to protect their wealth from stock market jitters.
How Will Bitcoin React to a Trump Win?
 Bitcoin is set to perform well even in the instance of another Trump victory. Speaking to Bitcoin.com, market analyst and consultant, Dan Popescu predicted how a Trump win could play out for cryptocurrencies:
The American stock market is very very bullish and likes Donald Trump because he cut taxes for the super-rich. He cut taxes mostly for the stock market,
Popescu explained.
Commenting on a scenario where Trump wins, Popescu foresees the value of the US dollar and stock market rising while the price of assets like gold will fall. While a Trump victory will see some Bitcoin investors attempt to use their holdings to re-invest in US markets to catch the short-term boosts to share prices, the cryptocurrency market's reaction to the rise of stocks will offer a small boost also, as global investors look to buy into the asset's rise.
However, Popescu warned that these boosts to fiat currencies and stocks will be short-lived, "because the monetary crisis will explode even more with Donald Trump."
If the Trump administration wins another four years in office, and the monetary crisis continues to develop in the US, we may see more widespread volatility across crypto markets while investors struggle to navigate their wealth to safer climates. The decline of S&P markets will cause the price of Bitcoin to fluctuate, but the coin's strength over 10 years of financial volatility has shown that it will take much more than an election to halt the rise of the famous digital currency.
Before the 2016 election, Bitcoin was trading at $706. Today it's close to $13,000. By the 2024 election, whether Biden's campaigning for another term or Trump's finishing his second stint in office, it seems a safe bet that the value of BTC will have rallied to new and even more impressive heights in the meantime.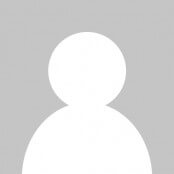 Latest posts by Guest Author
(see all)